#Imostar: Meet the Justbelieve Crooner Emma Duru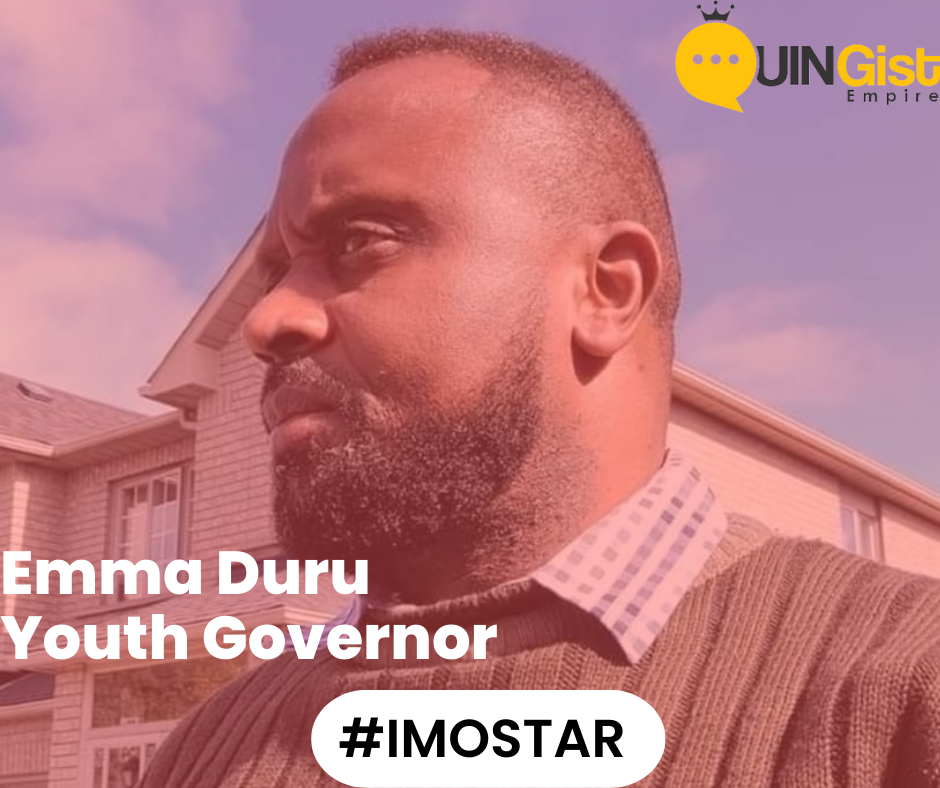 #Imostar: Meet the Justbelieve Crooner Emma Duru
Emma Duru is a well-known name in Imo State and beyond. He is a politician and entrepreneur based in Canada but with a strong connection to his roots in Imo State. He has served as a Special Assistant on Youth to the former Imo State Governor, His Excellency Distinguished Sen Owelle Rochas Okorocha, hence the nickname "The Youth Governor"
Emma Duru hails from Mbaitolu in Imo State. A graduate of University of Nigeria Nsukka, a youth mentor, people-oriented personality, a goal-getter, charismatic leader, an innovator cum inventor, and a successful businessman. He has founded and led various impactful organizations such as Just Believe Movement, Rejoice Africa Project, Rejoice Africa Intl LTD Nigeria, and Best Option Canada. He also served as the Chairman of the Imo Housing Corporation in 2018.
His contributions to political development and good governance have been significant. He is an achiever, and a man so loved by God and in the hearts of millions. Emma Duru's life and impactful dispositions are a testament to the fact that life is all about making an impact, and the impact one makes on the lives of others is of greater value than material possession.
Through his Just Believe platform, he has supported many Imolites and has even sent someone to Dubai a complete paid vacation.
Hon Emma Duru has been recognized and honored with numerous awards and recognitions for his outstanding contributions to society.
Hon Emma Duru has also been involved in several philanthropic activities, which have impacted the lives of many individuals and communities. His Rejoice Africa Project is focused on supporting and empowering young people in Africa to achieve their dreams and aspirations.
Hon Emma Duru's impact on society continues to be felt, as he remains committed to making a positive difference in the lives of those around him. He is a detribalized Nigerian, a youth mentor, people oriented personality, a goal gettter, charismatic leader, and a successful business man.
Duru Eunice Adaku
10/05/2023