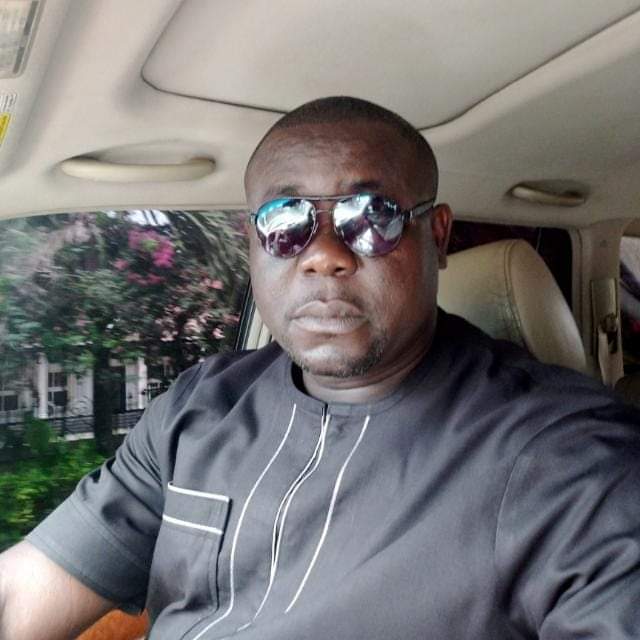 It's just a cheap blackmail – Barr. Paschal Onwukaike
"The scandalous attempt by Ikenna Egejuru to rubbish my person in his recent posts on Facebook is just a cheap blackmail sponsored by enemies of my progress, Barr. Paschal Onwukaike said during an interview with QuinGist Empire
---
Barr Paschal Onwukaike, a renowned Imo based Legal Practitioner, former Uche Nwosu's lawyer, and two-time TC chairman of Nkwerre LGA, is recently in a social media war with Mr. Ikenna Egejuru who alleged that he is owing for shoes he bought from him, since August 2020.
---
Barr Onwukaike while narrating what transpired between him and Ikenna during an interview with Quingist empire, said
"In August, Ikenna sent me messages on my Facebook messenger requesting that I start patronizing him, that he sees the pictures I post and he noticed that I appreciate good quality shoes, which I replied with no problems, as far as he will bring me quality shoes and he guaranteed me that all his shoes are all Italians and original designers, that he does not sell any fake product (screenshot are available)
---
I requested for a pair just to patronize him, it was an EV product, before sending it, he told me it's 120k and we ended up agreeing on 110k, he sent his account details and I forwarded 50k to him before he sent it, because I can't pay him completely until I see what I'm buying and I don't know him, I got the shoe the next day and sent his balance of 60k to him.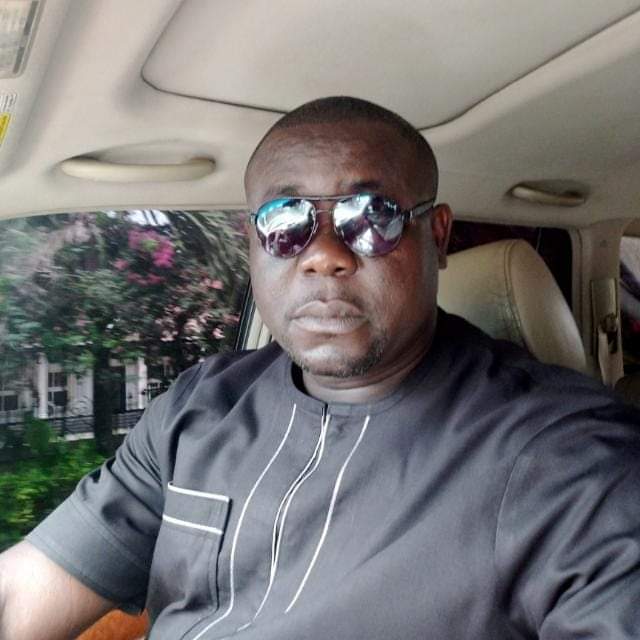 "In September, I requested for two shoes from the pictures he sent to me, (70k and 65k respectively) he sent them and I paid him completely.
The first week of October, he sent pictures of an LV canvas (120k) and a Black LV shoes (85k total of 205k) I sent 100k to balance the remaining when I see the shoes)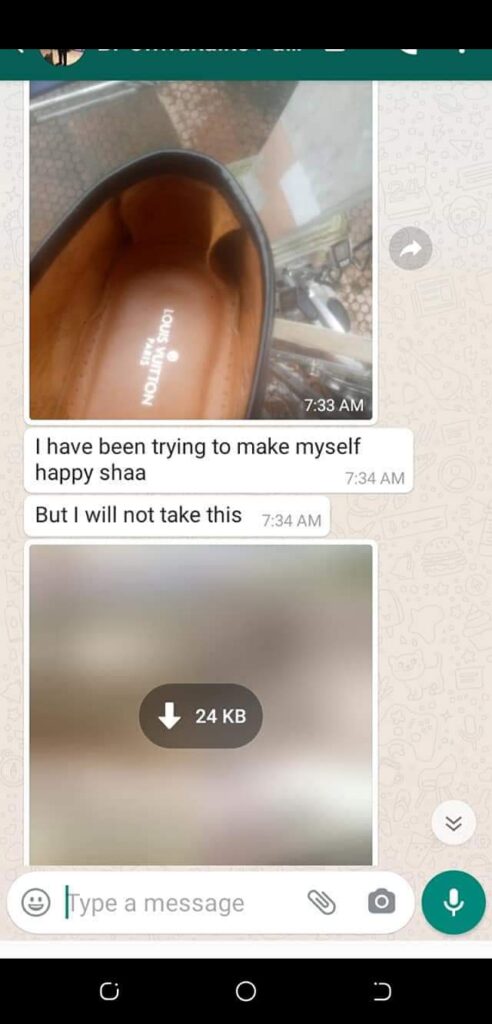 On the 8th of October 2020, I was called to pick them up from the delivery guy, I went home and unwrapped them the next day, having in mind to wear the black shoe to the burial of late Justice Anuka, the next day being 9th October 2020, I wore it, only to discover that the inner back of the black shoe pulled out, I snapped it and sent to him and complained that I will not accept a shoe of 85k pulling out the first time I'm wearing it, that prompted me to also inform him of the discovery I made on the canvas, which he accepted that he made a mistake on the canvas, that he gave me two different shoes of the same size and color…
---
I said no problem about the canvas but the black shoe is a no-no for me, he started ranting,  I simply told him that I will not pay for the black shoe, already I have paid 100k out of 205k, that was when he suggested that I should go and buy superglue of 100naire and amend it, which I bluntly refused and I asked him to come and pick his shoe, he later went future to reduce 10k from the 85k, and I still turned it down, what I wanted is a good and quality shoe that will last not spoiled shoes, that was when I heard from him last on this matter,  but he went further to keep sending me shoe samples and each time I always remind him to come and pick his shoe and he kept mute…
---
In December, I still bought another shoe from him (75k) and I paid.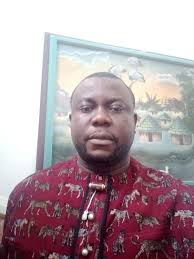 On the 9th of May 2021, he again sent pictures of shoes to my WhatsApp line and I liked one, I inquired if it was available in black and he said not in black but brown and I asked about the price, we agreed on 70k and I asked him to bring it, he came to my office and I gave him a cheque of 70k, he went and cashed the cheque and later brought the shoe…
---
So, why bring a new shoe when he claimed that I am owing him, this is just a cheap blackmail to mess up my person, I have gone to court and I will not change my mind.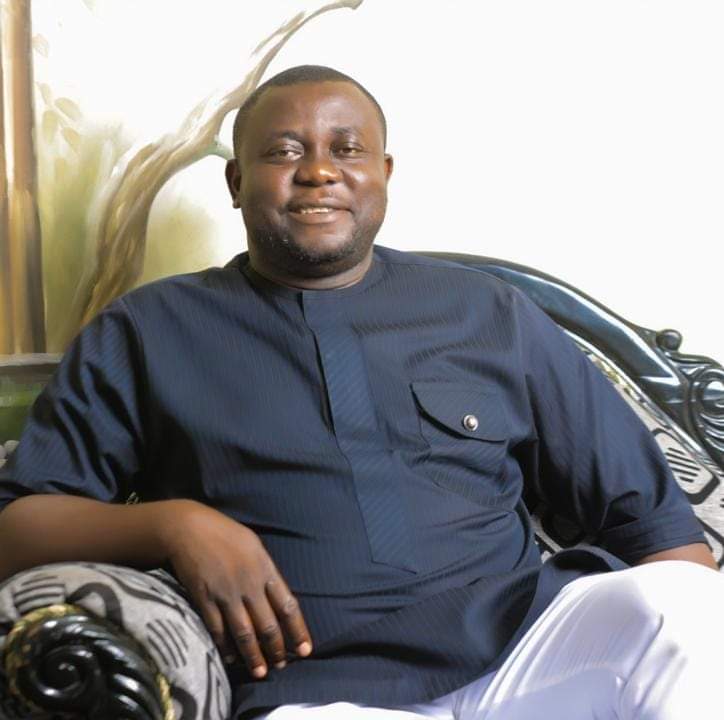 "I can't below myself to start exchanging words with him, actions have been put in place to reach the end of this matter, and he will be answering me in court soon.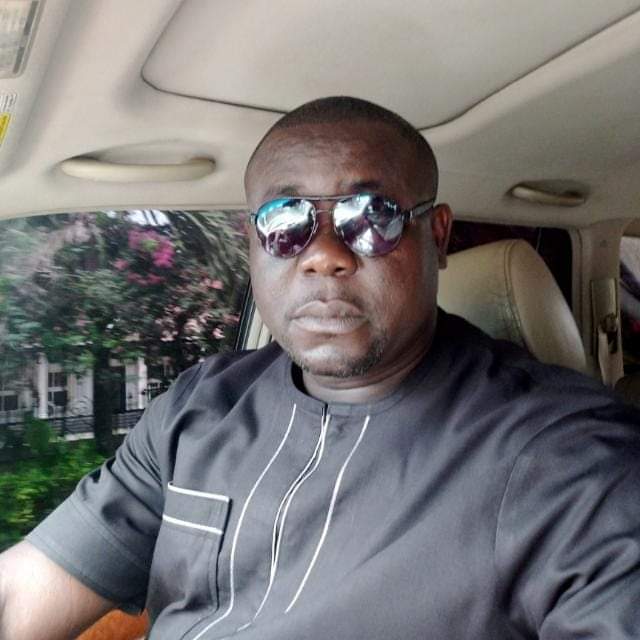 My lawyer, C.D. Nwakuba Esq of No. 10, 6th Avenue, Gwarinpa, Federal Capital Territory Abuja, dated June 28, 2021, is on top of the matter…