#JPI: Jamie Pajoel International announce Duru Chidi as one of the 27 Imo youths going to Rwanda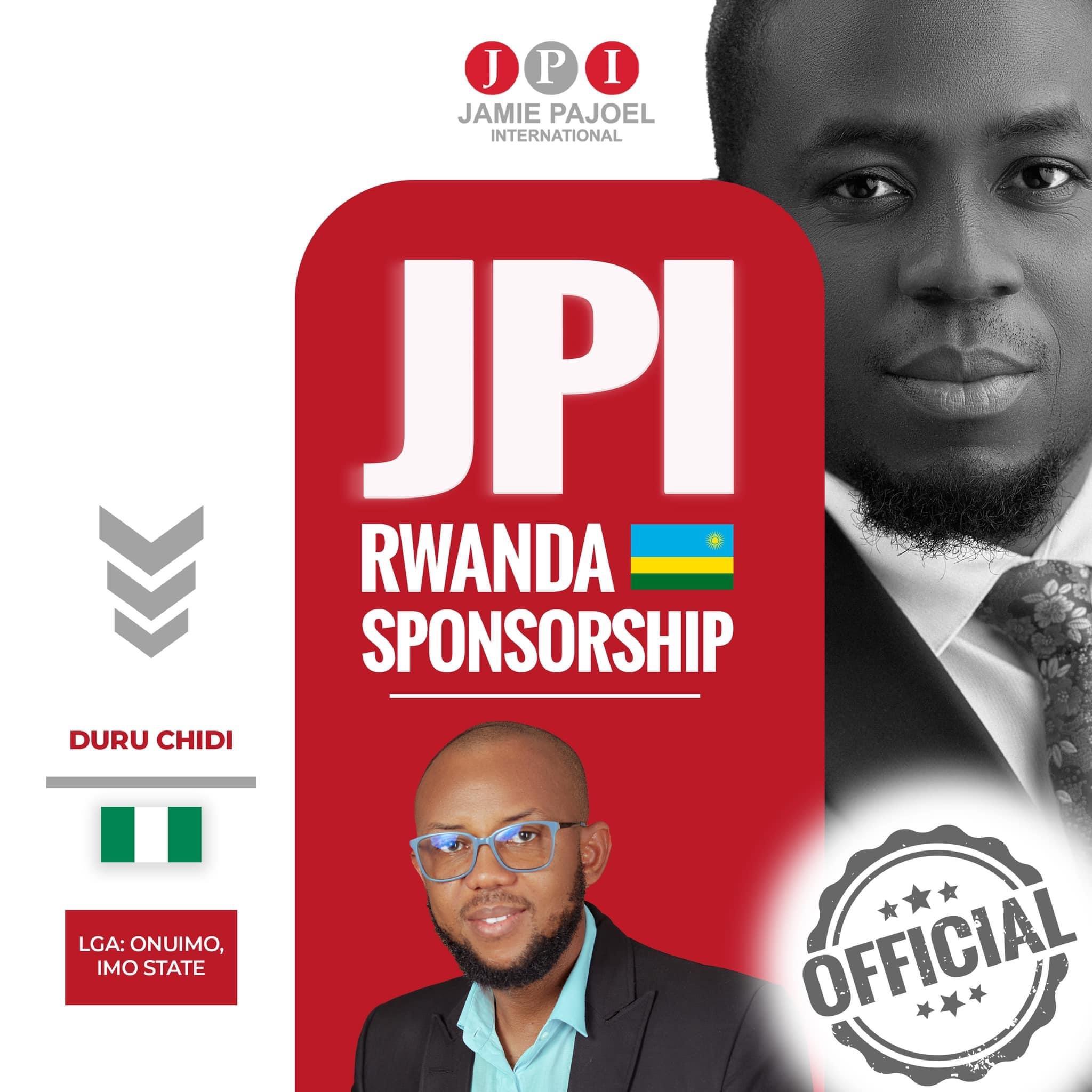 #JPI: Jamie Pajoel International announce Duru Chidi as one of the 27 Imo youths going to Rwanda
We are thrilled to announce that you have been selected as one of the 27 youths from Imo State to attend the 4th edition of JPI Annual Leadership Conference in Kigali, Rwanda.
The conference, which will take place from the 17th to the 20th of August 2023 at the Marriot Hotel Kigali Rwanda, is part of the JPI Global Exchange Program, which aims to foster leadership skills, entrepreneurship, and nation building.
Your selection is a testament to your outstanding leadership skills and your unwavering commitment to purpose-driven living.
We recognize your desire to make a positive impact in the world, and we are confident that this conference will provide you with the tools, resources, and networks necessary to turn your dreams into reality.
At Jamie Pajoel International, we are proud to support you on your journey to greatness. We believe that you are destined for greatness, and we are committed to helping you achieve your goals.
Attending the Jamie Pajoel International, Annual Leadership Conference is a unique opportunity to learn from some of the most successful leaders in the world, engage in meaningful discussions with other young leaders, and participate in workshops and trainings that will help you develop the skills necessary to become a successful leader in your community.
Through this conference, you will have the opportunity to network with like-minded individuals, share your experiences and ideas, and learn from the experiences of others. You will also have the opportunity to participate in team-building exercises, brainstorming sessions, and other activities that will help you develop the skills you need to become a successful leader in your community.
We are confident that the knowledge and skills you will acquire at the JPI Annual Leadership Conference will enable you to make a significant impact in your community, your country, and the world at large. We encourage you to take full advantage of this opportunity and to come back to your community with new ideas, fresh perspectives, and a renewed sense of purpose.
Once again, congratulations Duru Chidi from Onimo LGA on your selection, and we look forward to hearing about the amazing things you will accomplish in the future.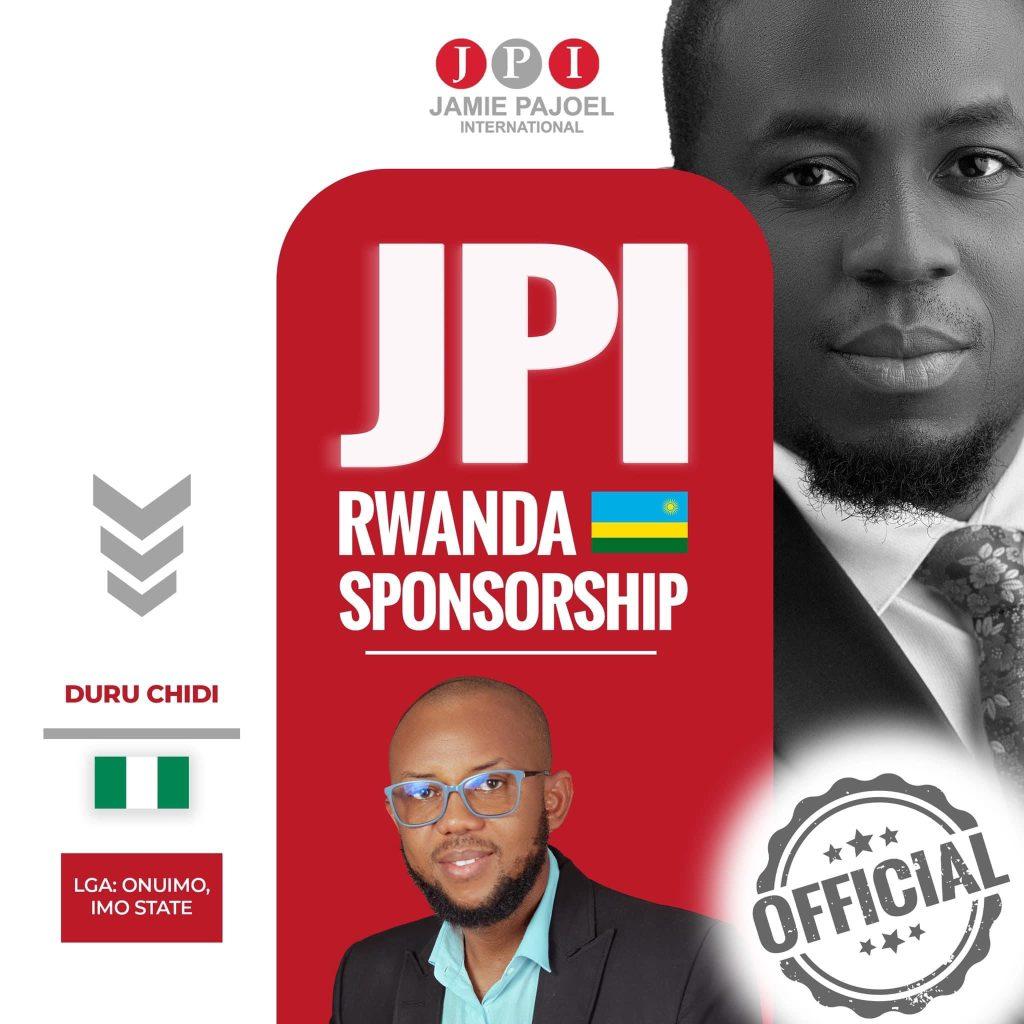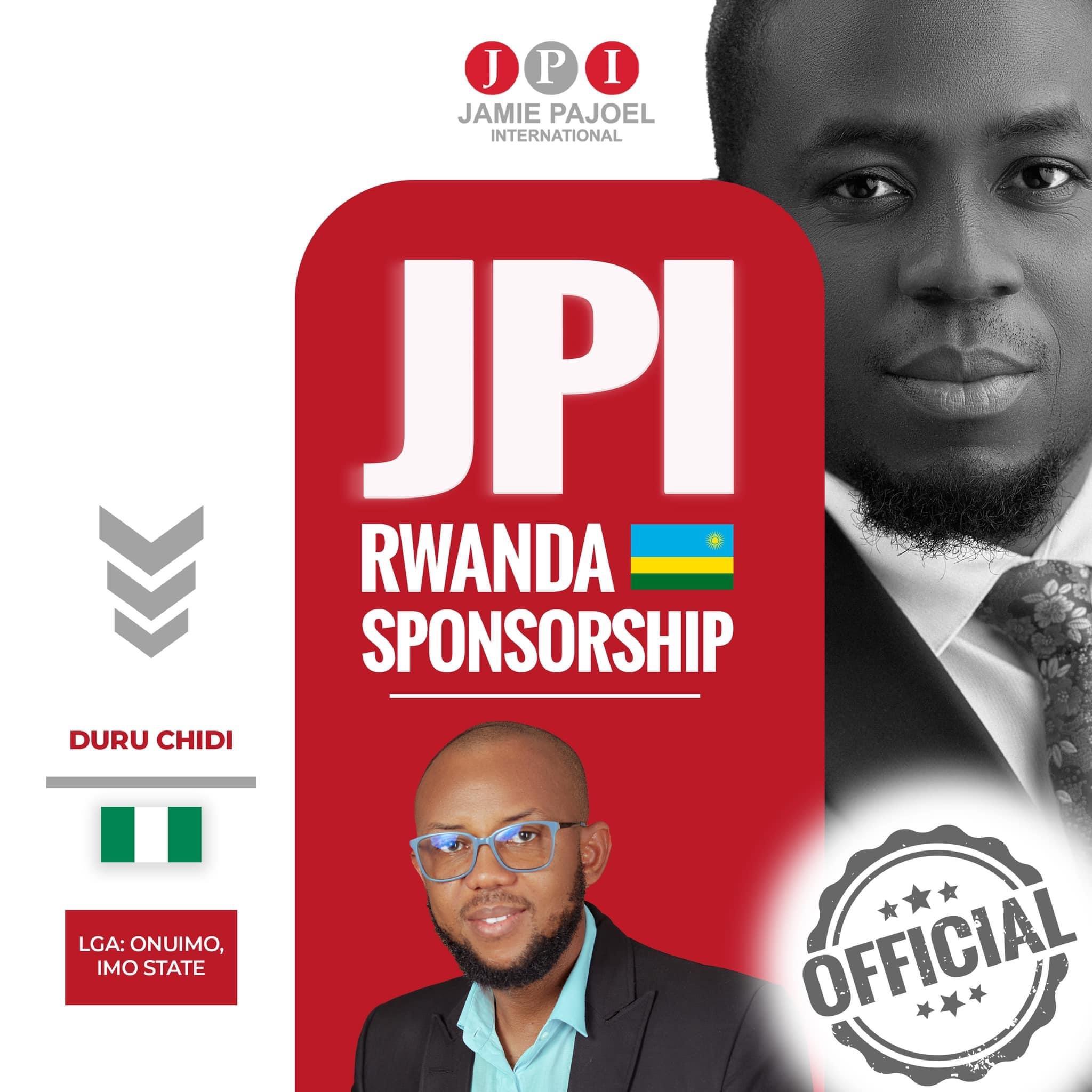 Sincerely,
JPI (Jamie Pajoel International)
Inspiring Ideas.