JustLaff Kingdom Groove Season 9 is here…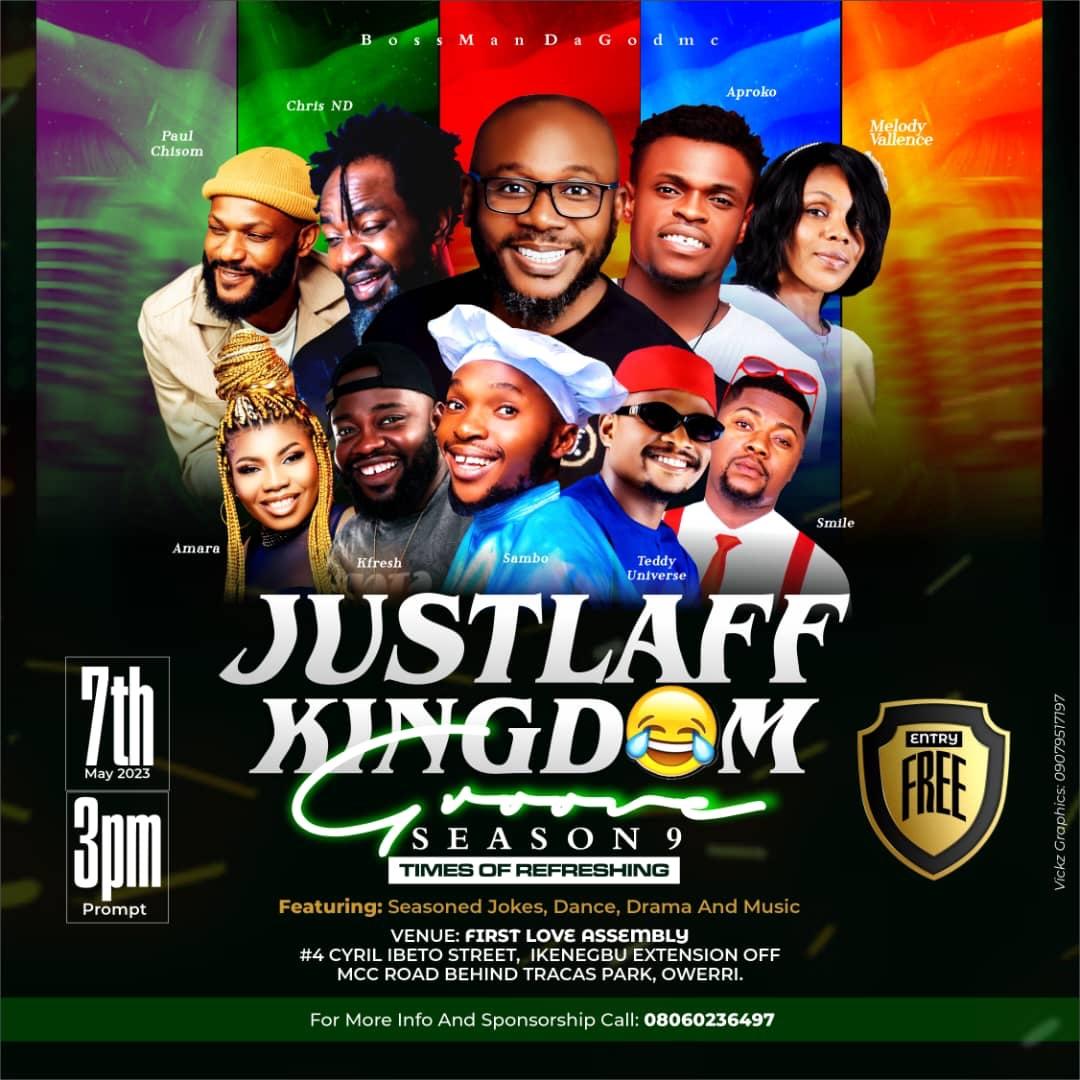 JustLaff Kingdom Groove Season 9 is here…
It's that time of the year again when Bossman DaGodmc takes over the stage with his electrifying and entertaining performances.
Are you ready for the Just Laff Kingdom Groove with Bossman DaGodmc Season 0.9?
This Imo based Gospel Reggae Singer, Master of Ceremony, Event Host, and Comedian has been making waves in the entertainment industry for a while now. He is known for his ability to make people laugh without resorting to using foul language, making him one of the most sought-after performers in the industry.
The Just Laff Kingdom Groove with Bossman DaGodmc is not just about entertainment, it's also about educating and enlightening people. The show is a platform for people to come together, have fun and learn something new.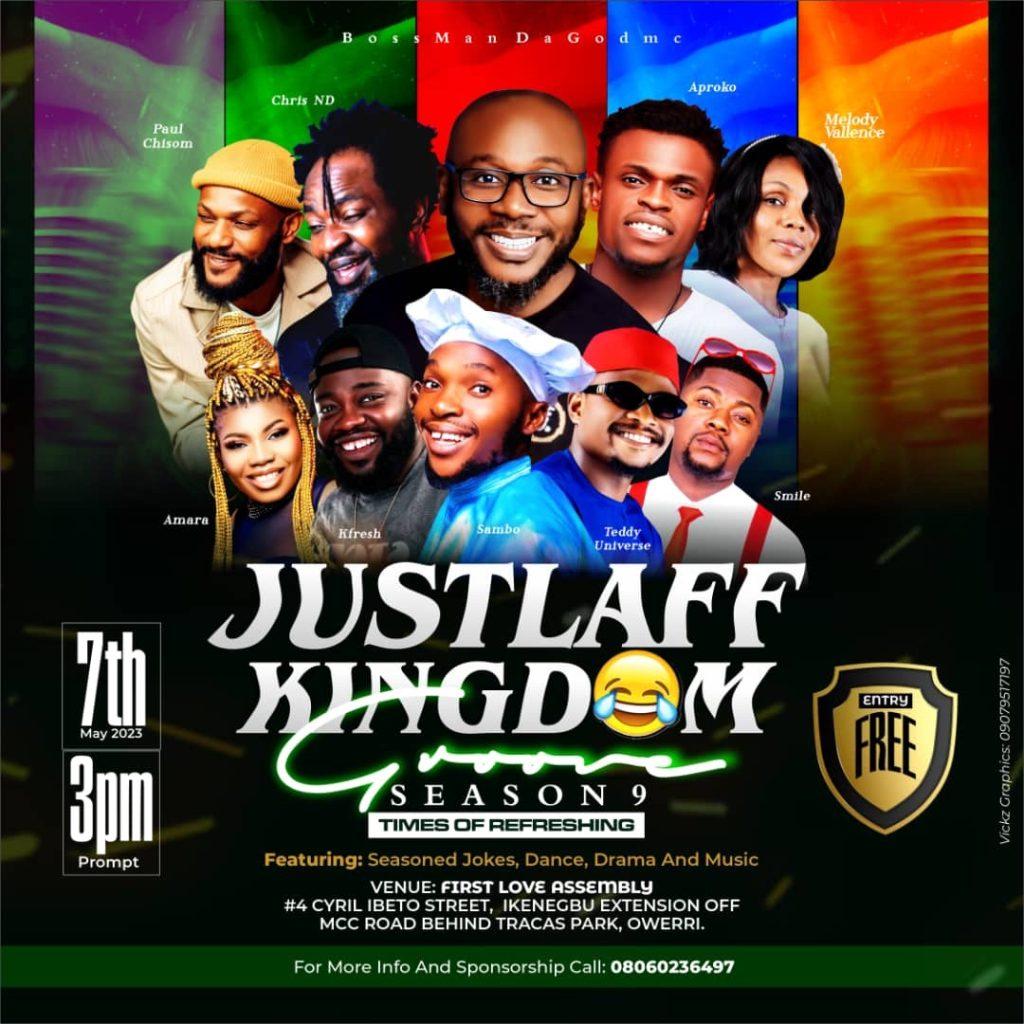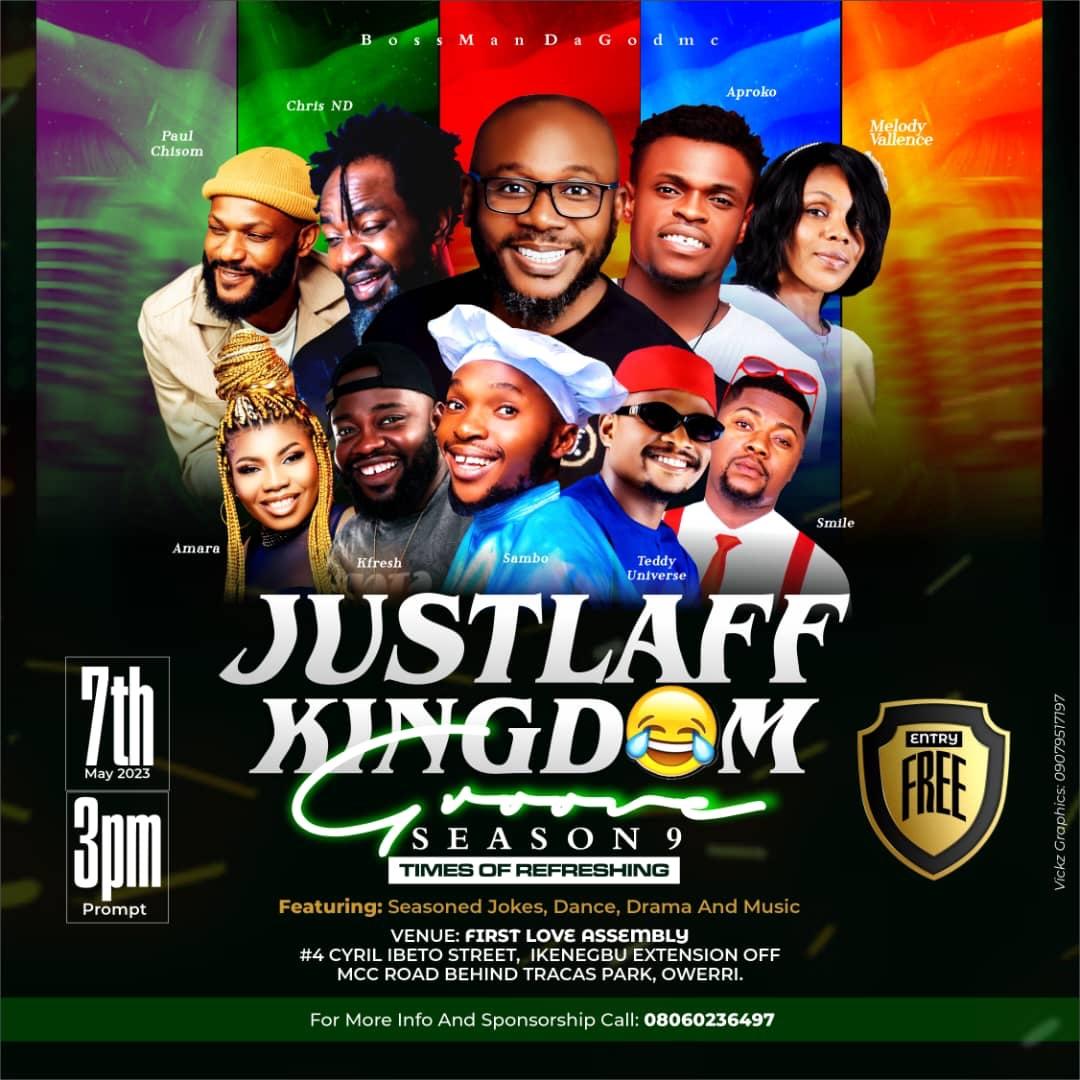 This season 0.9 promises to be bigger and better than ever before. The show will feature a host of talented performers such as Paul Chisom, Chris ND, Amara, Mc Kfresh, Prophet Sambo, Aproko, Teddy Universe, Mc Smile, and Melody Vallence, among others.
The venue for the event is FirstLove Assembly Owerri, and the date is May 7th, 2023. The event starts at 3:00 pm, and the best part is that the gate pass is free! So, come one, come all, and enjoy a day of fun, laughter, and entertainment.
For sponsorship and reservation, you can call 08060236497. And, if you're feeling hungry, don't worry, #quingistpopcorn will be available at the event.
Don't miss out on this incredible event. It's going to be a day to remember!