#Land: Be A Land Owner With Cherrywood Front At An Affordable Rate Now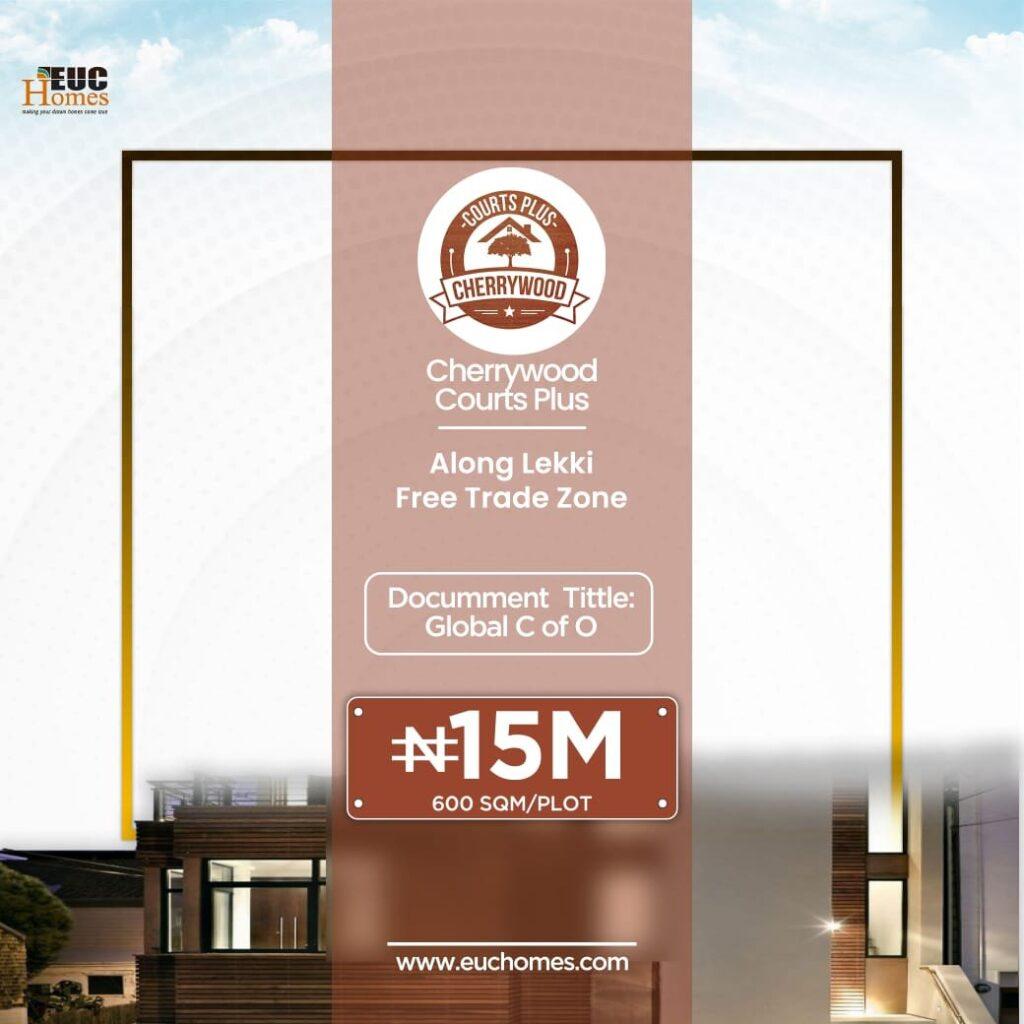 #Land: Be A Land Owner With Cherrywood Front At An Affordable Rate Now
Hurry now and be a land owner now… Don't say Hard I Know tomorrow
Do you want to know where the elites are going and buying lands before they get there?
Allow me to introduce you to ????
CHERRYWOOD FRONT
CherryWood front Is a piece of Commercial Splendor
Sitting comfortably in the heart of Ibeju Lekki, Cherrywood front is located at oshoroko, Ibeju lekki, with GLOBAL C OF O.


Cherrywood Front has close proximity to
?Dangote Refinery
?Lekki Deep Sea Port
?Lekki Free Trade Zone
?Power Oil Factory
?Dano Milk Factory
Estate Features
✅ External Perimeter Fencing
✅Gatehouse
✅Drainage system
✅Water Supply
✅ Electricity
✅Good road network and so much more.
FOR MORE ENQUIRIES CALL
08171947272
09080030000
08104645436
All payment should be made in favour of EUC HOMES LTD ACCESS BANK 0074256810
Invest with EUC HOMES? now?