#LekkiInvasion: Old English Bar and Grills now in Lagos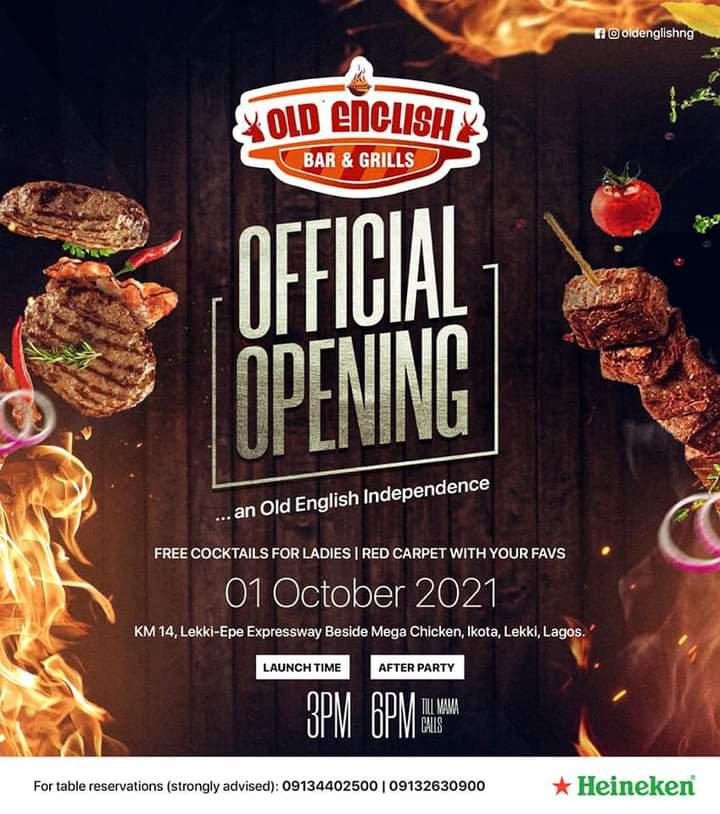 #LekkiInvasion: Old English Bar and Grills now in Lagos…
Eko City are you ready?
The King of Wildlife Uzochukwu Elui is in town
---
What will you be doing on the 1st of October 2021?
Don't border thinking about it, Old English Bar Grills & Lounge is in town…
And our official opening is tomorrow October 1st… #LEKKIINVASION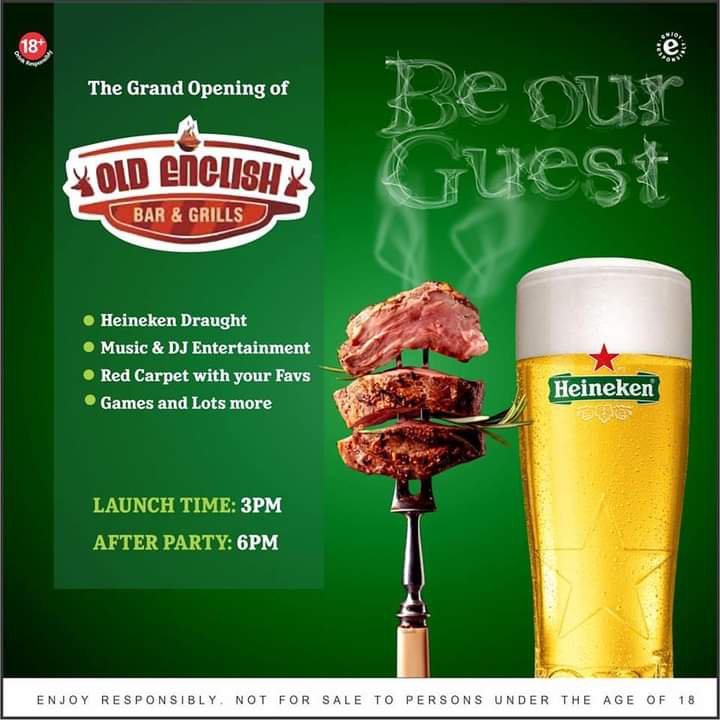 Its time you come all out to Explore Wildlife, Sip Natural Fresh Palmwine From Oba Anambra, taste our fantastic Ofe Owerri, Okro Seafood, Fisherman Soup, Bush meat of all types, Spicy Steaks, Tasty Grills, Seafood, Isiewu, Nkwobi, Ugba, and many more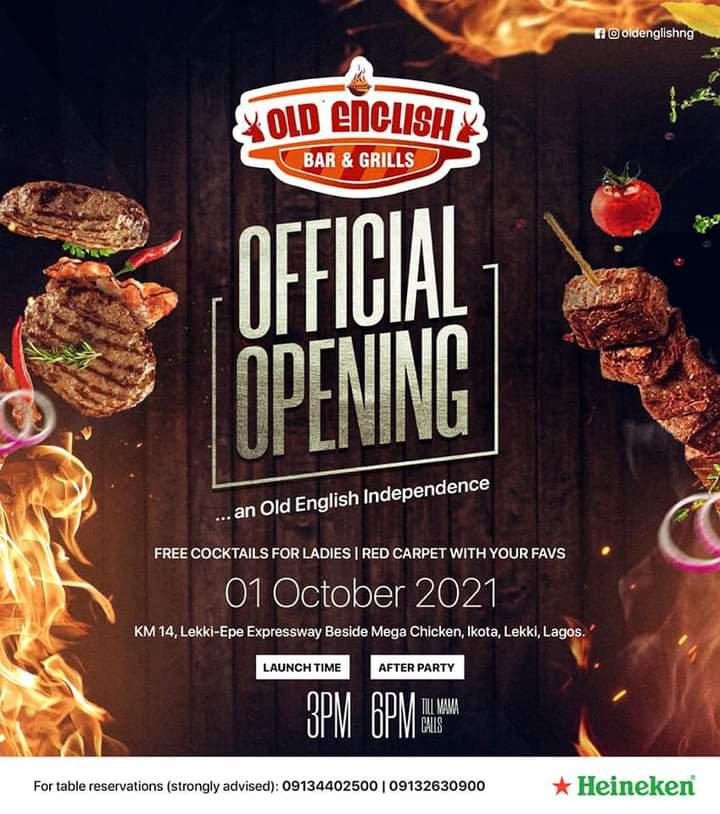 Don't be left out, your favorite stars will be available to eat and dine with you…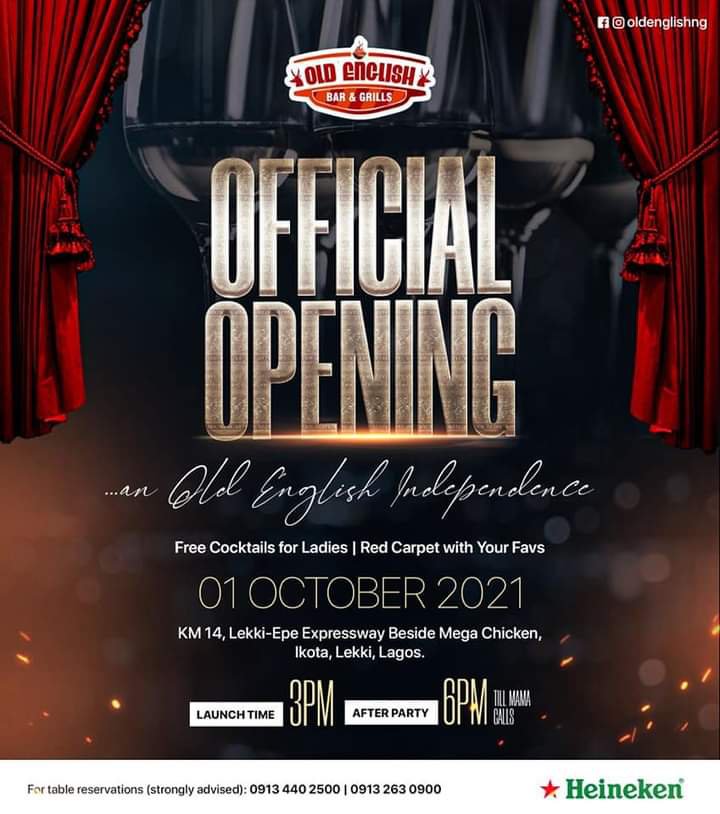 Date: 1st October 2021
Time: 3pm
Venue: I'm 14 Lekki/Epe Express Way beside Mega Chicken Ikota, Lekki Lagos State.
Don't be left out!!!
---
#oldenglish, #kingofwildlife, #barandgrills, #bushmeat, #lekki, #owerri, #tigerbar, #heineken, #datmediagal, #uzochukwuelui,