Love Palava Ladies & Gents Hangout: A Blast of Insights and Connection {See Photos}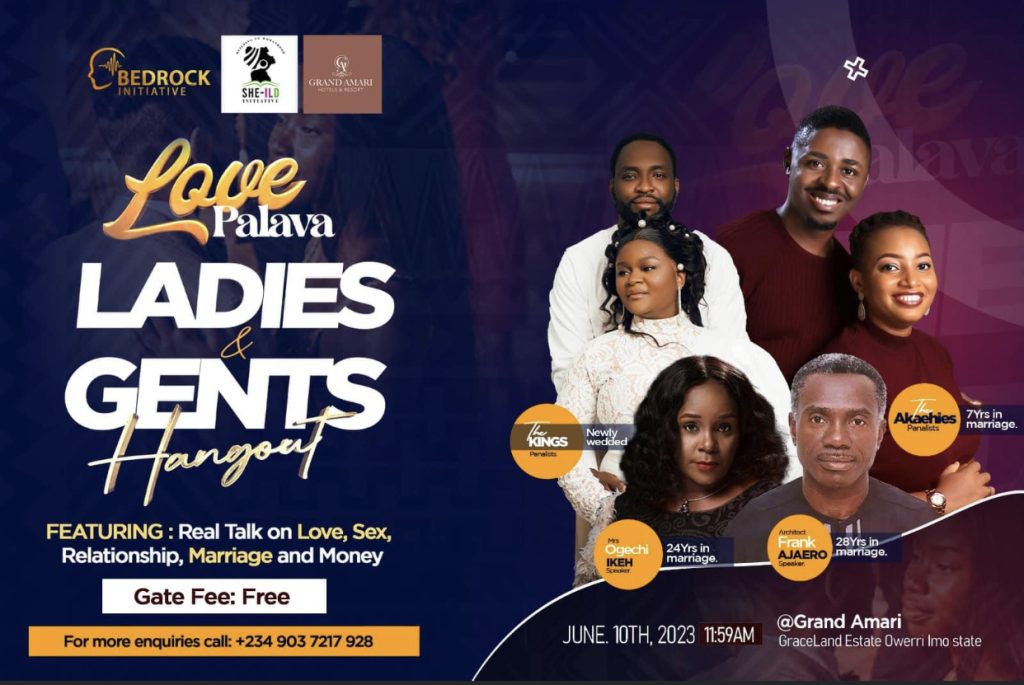 Love Palava Ladies & Gents Hangout: A Blast of Insights and Connection {See Photos}
Relationships can be complex and navigating the intricacies of love, sex, and marriage requires guidance and understanding. Recognizing this need, the Bedrock Initiative recently organized a Relationship Conference titled "Love Palava Ladies & Gents Hangout." Held at the prestigious Grand Amari Hotel, the event proved to be an invaluable platform for participants to engage in real conversations, gain insights, and connect with like-minded individuals. Supported by The SHE-ILD Initiative and GRAND AMARI Hotels and Resorts, this conference provided a wealth of knowledge and a memorable experience for all attendees.
1. A Program That Fractured Games and Facilitated Real Talk:
The Love Palava Ladies & Gents Hangout was not just another ordinary conference. It shattered barriers by incorporating interactive games and fostering an environment for authentic conversations. The organizers understood the importance of creating an atmosphere where participants could feel comfortable sharing their thoughts and experiences openly. Through various engaging activities and icebreakers, attendees were encouraged to discuss the often-taboo topics of love, sex, relationships, and marriage.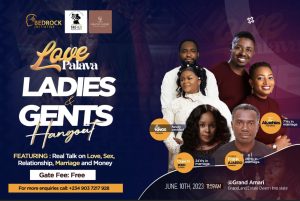 2. Insightful Discussions on Love, Sex, Relationship, and Marriage:
The conference program featured a series of discussions and panels led by experts and experienced individuals in the field of relationships. Participants had the opportunity to listen to valuable insights and gain a deeper understanding of the dynamics involved in building successful and fulfilling relationships. Topics ranged from communication and trust to intimacy and personal growth within a partnership. The speakers offered practical advice, shared personal stories, and addressed common challenges faced by couples.
3. A Free and Inclusive Experience:
The organizers of the Love Palava Ladies & Gents Hangout aimed to make the event accessible to as many individuals as possible. Recognizing the importance of learning and growth in relationships, they ensured that the conference was free of charge. By removing financial barriers, they allowed a diverse range of participants to attend and benefit from the valuable discussions and networking opportunities. This inclusive approach contributed to the success of the event and emphasized the organizers' commitment to supporting individuals in their relationship journeys.
4. Encouraging a Learning Experience:
Quingist Empire, a respected media platform, recognizes the importance of initiatives like the Love Palava Ladies & Gents Hangout and we covered it for free. The conference provided a conducive learning environment, offering participants the chance to enhance their understanding of love, sex, relationships, and marriage. In a society where relationship dynamics continue to evolve, such events play a vital role in equipping individuals with the tools and knowledge needed to cultivate healthy and thriving partnerships.
The Relationship Conference, Love Palava Ladies & Gents Hangout, organized by the Bedrock Initiative, was an absolute blast. With a focus on fostering real conversations, providing insightful discussions, and creating a free and inclusive environment, the event surpassed expectations. Attendees were able to gain valuable insights, connect with like-minded individuals, and leave with a renewed sense of understanding in matters of love, sex, relationships, and marriage.
Initiatives like this deserve commendation as they contribute to the growth and development of individuals seeking to build meaningful and fulfilling relationships. The success of the Love Palava Ladies & Gents Hangout is a testament to the commitment of the organizers, as well as the support from The SHE-ILD Initiative and GRAND AMARI Hotels and Resorts.
We at Quingist Empire encourages such initiatives, recognizing their role in promoting healthy relationship dynamics and providing a platform for learning. It is through events like this that individuals can gain the knowledge and insights necessary to navigate the complexities of love and relationships successfully.
Duru Eunice Adaku
10/06/2023
See Photos