#Marriage: We choose to come together, so mind your business – Mercy and Kazim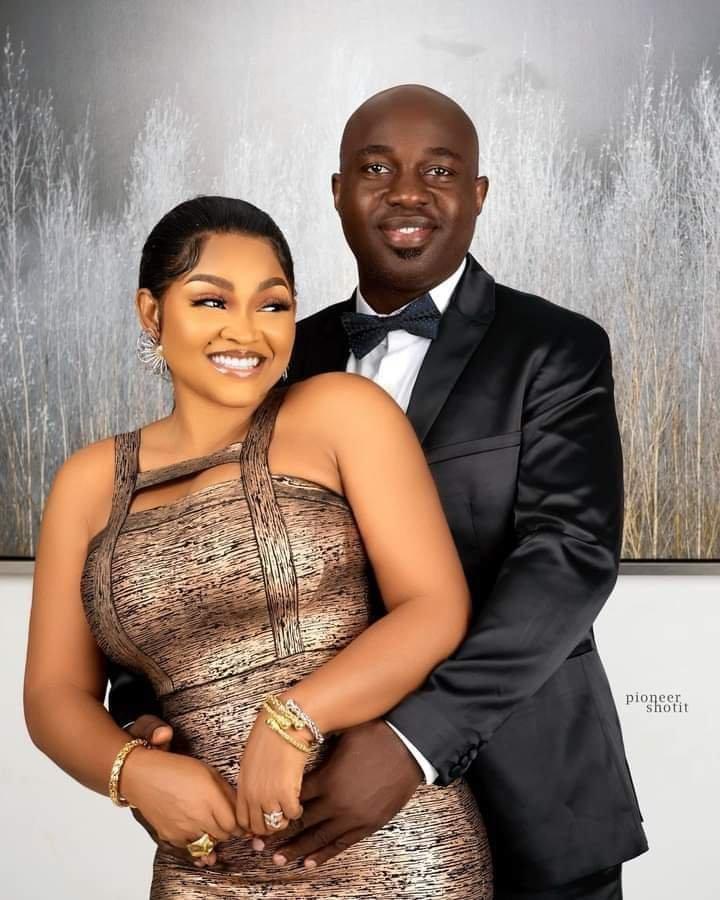 #Marriage: We choose to come together, so mind your business – Mercy and Kazim
"There's nothing like snatching… I'm a Muslim. My religion permits me to marry more than one wife. I am married to two wives, and I'm glad." – Kazim Adeoti.
"I am not the first person to be a second wife. It's my choice, and I'm happy, so everybody should leave me let me enjoy my marriage " – Mercy Aigbe.
Mercy Aigbe and hubby, Kazim addresses the public on their happy marriage.