#Media Briefing with the Man of the Moment Engr. Akarachi Amadi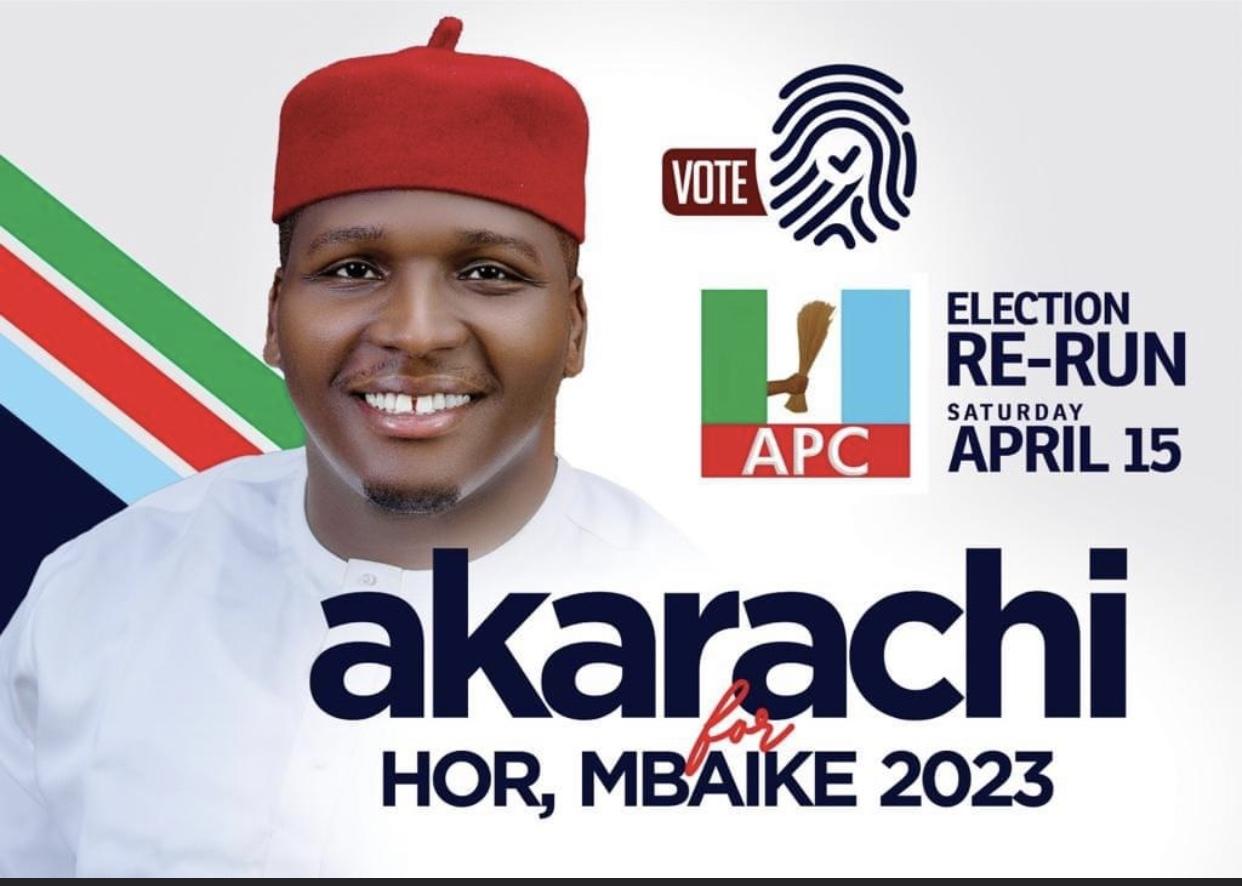 #Media Briefing with the Man of the Moment Engr. Akarachi Amadi
In the world of Nigerian politics, Engr. Akarachi Amadi has made a name for himself as a dynamic and visionary leader. As an aspirant aiming at representing the people of Mbaike Federal Constituency, Imo State, he has worked tirelessly to improve the lives of his constituents and to bring about positive change in his community even without been elected yet…
Engr. Akarachi Amadi's journey to politics might be an idea from his young age but today he is contesting for the very first time, for a politically elected office as an engineer. I believe with the kind of father he has, He must have been drawn to leadership roles and community service, and now he has seen politics as an opportunity to make a real difference in the lives of his people. And has decided to run for the office, of Mbaike Federal Constituency seat.
Since before the election campaigns Engr. Akarachi Amadi has been a champion for the people of Mbaike Federal Constituency. He has worked to improve healthcare services, education, infrastructure, and economic opportunities in his community. He has also been a vocal advocate for good governance, transparency, and accountability in the Nigerian political system.
In a recent political media chat, Engr. Akarachi Amadi discussed his vision for the future of Mbaike Federal Constituency and his plans to continue serving his constituents. He emphasized the need for inclusive and participatory governance, where the voices of all constituents will be heard and represented.
Engr. Akarachi Amadi also spoke about the importance of youth empowerment and job creation, recognizing that unemployment is a major challenge in his constituency and across the country. He highlighted his plans to create new job opportunities through partnerships with the private sector and by promoting entrepreneurship and skill development.
When asked whether he is confident with the election rerun he said , he is confident optimistic and hoping that it will be a free and fair election
When asked about his opposition rigging the election, he said he can speak for himself and not for his opposition
Engr. Akarachi Amadi pointed to his work on healthcare. He has initiated and completed several projects, including the construction of roads in the constituency.
In conclusion, Engr. Akarachi Amadi is a political leader who is committed to improving the lives of his people and bringing about positive change in his community. He is a true inspiration to young people who aspire to leadership roles in Nigeria and beyond. We wish him continued success in his journey of serving the people of Mbaike in the Federal House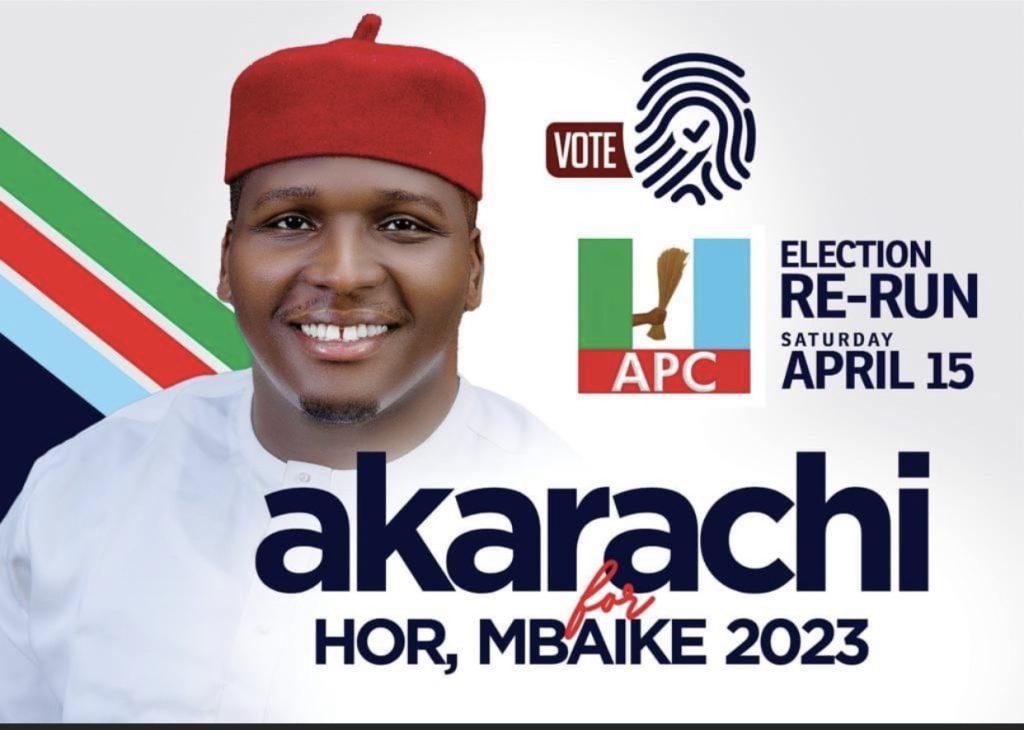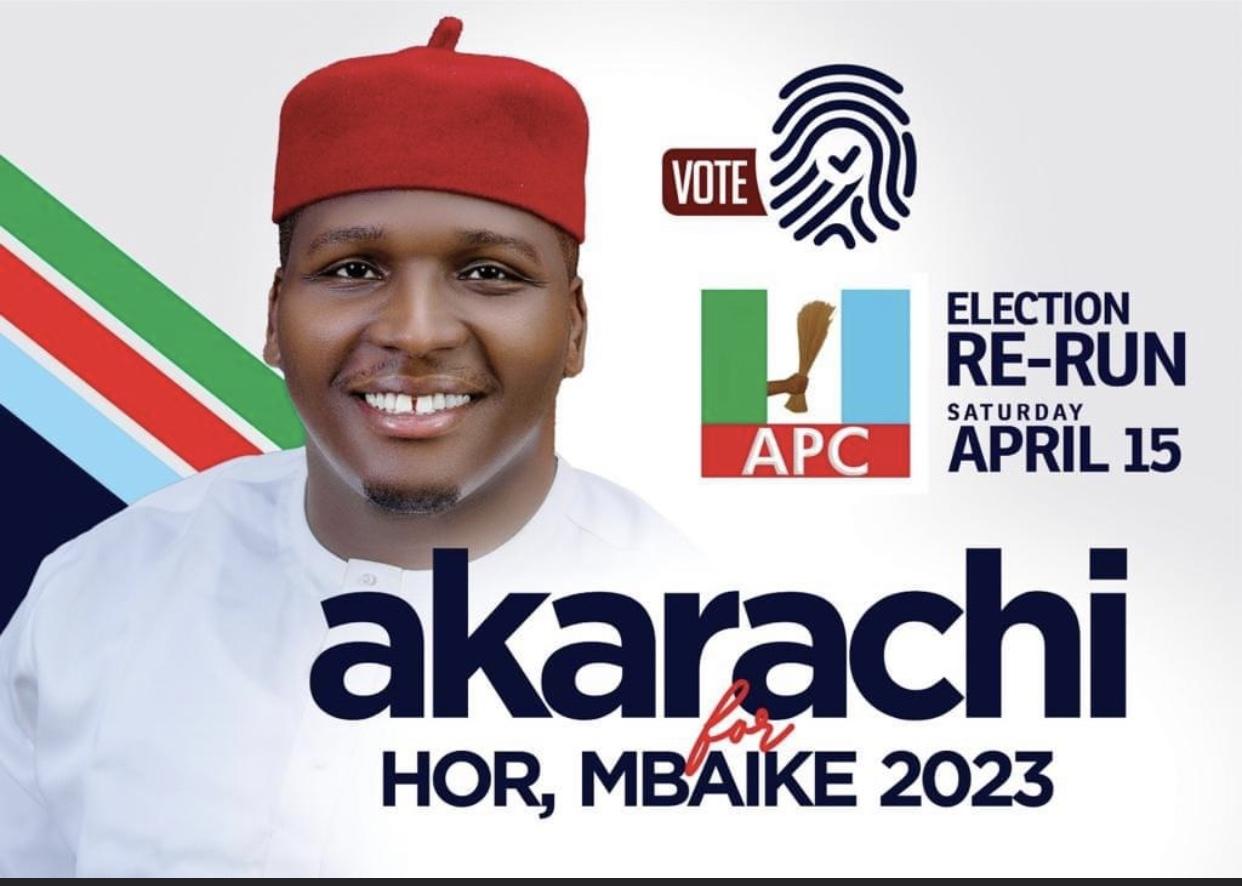 Duru Eunice Adaku
12th April 2023