#Media: Wendy Uwalaka, Aic, Mudus and others set to lecture Jones and Ihedioha on 17th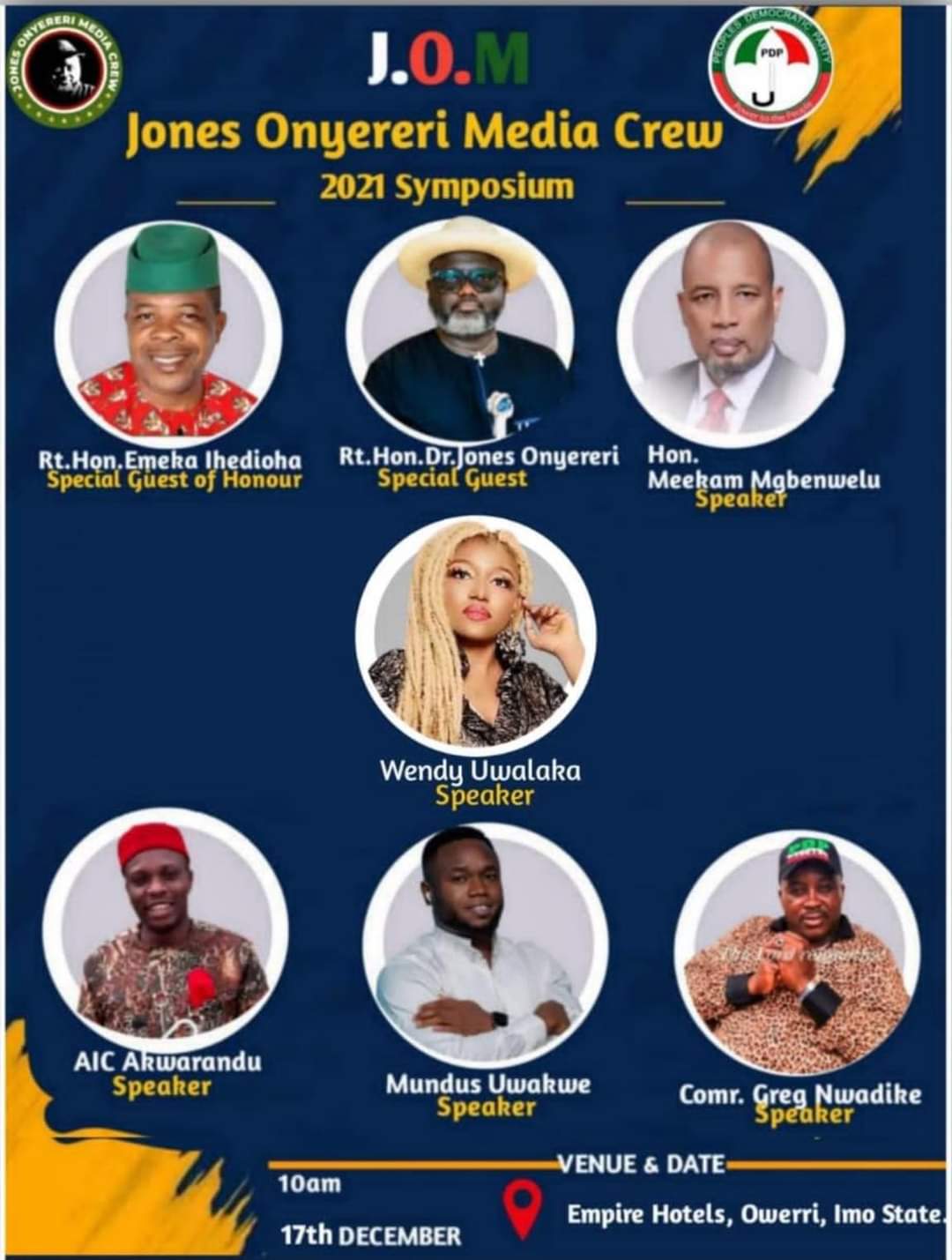 #Media: Wendy Uwalaka, Aic, Mudus and others set to lecture Jones and Ihedioha on 17th
---
JONES ONYERERI MEDIA CREW IN CONJUNCTION WITH JONES FOUNDATION HOLDS HER 2021 SYMPOSIUM
Jones Onyereri Media Crew is the Media Department of Rt. Hon. Sir Jones Onyereri, KSP Foundation.
---
It's the information dissemination department of the leading life touching Humanitarian Organization in Orlu Zone.
The Jones Onyereri Foundation Media Crew holds her 2021 Symposium and End of the Year Party with the;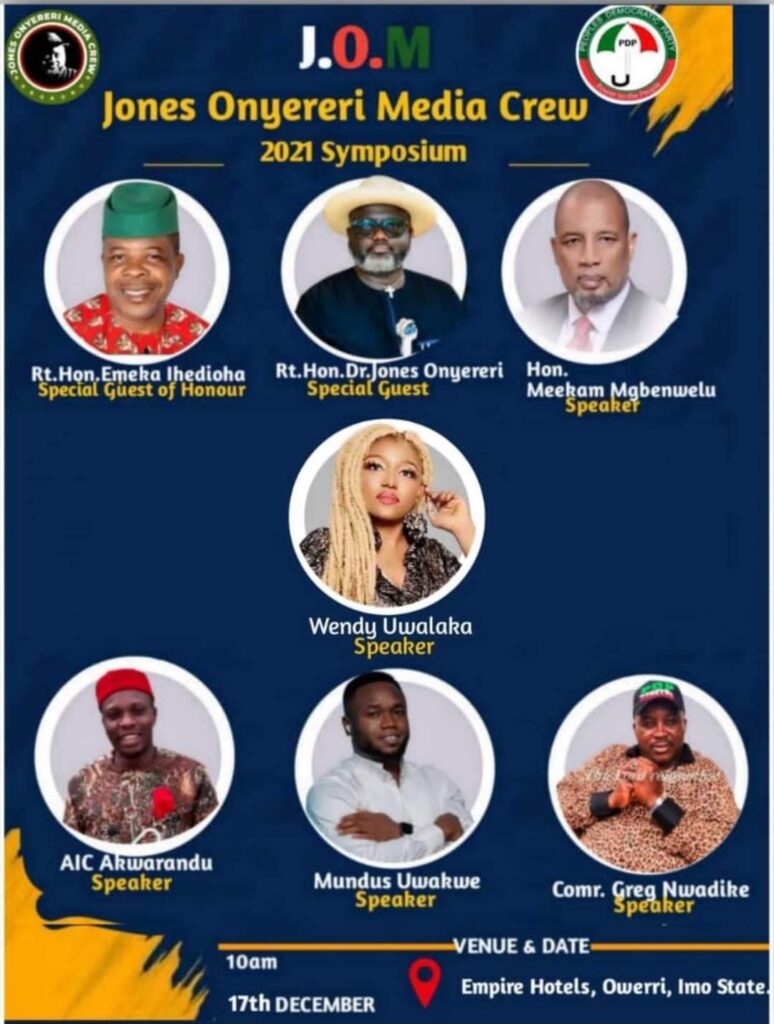 THEME; "Service To God and Humanity"
Guest Speakers;
Hon. Meekam K. Mgbenwelu
(Topic: The Impact Of Social Media to Political communication)
---
Comr. Greg Nwadike
Imo State PDP Youth Leader
(Topic; Youths; As Leaders of Tomorrow, Begins Today)
OAP Wendy Uwalaka
(Topic: The Power Of Words)
---
Comr. Uwakwe Martin Mundus
(Topic; Digital Tools for Communications)
Comr. Aic Akwarandu
(Topic; The Impact of Social Media In Today's Politics)
---
Special Guest Of Honour;
His Excellency, Rt. Hon. Emeka Ihedioha, CON
Special Guest;
Rt. Hon. Dr. Jones Onyereri
Chief Host:
Jones Onyereri Media Crew
---
Date: 17th December, 2021
Venue: Empire Hotels, Owerri, Located Beside Immaculate Hotels Owerri – Port Harcourt Road, Owerri, Imo State.
---
Time: 10am Prompt.
Come and Be Part of This Epoch Making Event.
Don't Forget, Knowledge Is Power.