Meet Quingist: The Global Photographer Redefining Event Coverage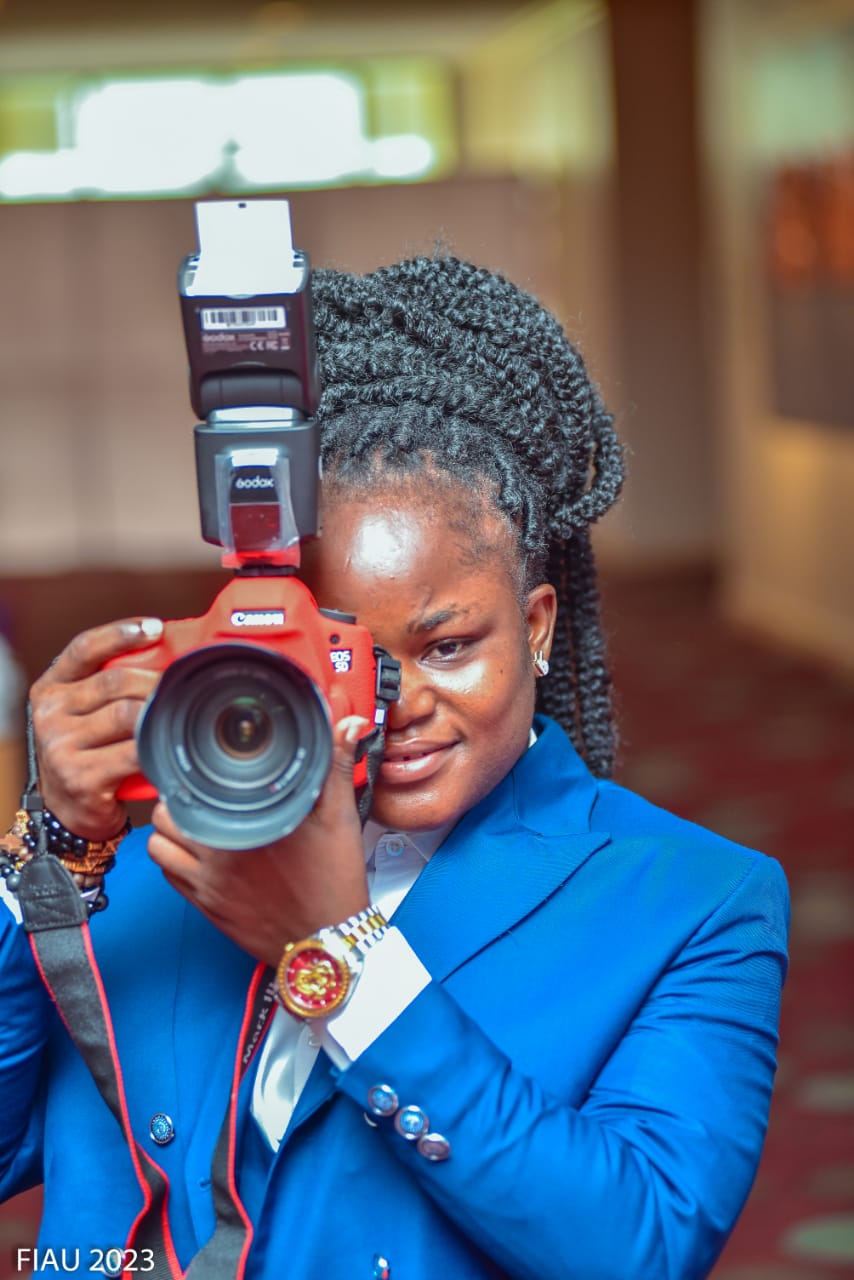 Meet Quingist: The Global Photographer Redefining Event Coverage
In the world of photography, there are few who possess the skill, artistry, and passion to capture the essence of every moment like Duru Eunice Adaku, fondly known as Quingist. With a reputation that spans borders and a portfolio that speaks volumes, Quingist has earned her title as a global photographer. Top-notch events seeking to elevate their coverage to new heights should not miss the opportunity to book her services. Here's why Quingist is the go-to photographer for capturing the magic of any occasion:
1. Exceptional Talent and Artistry:
Quingist's work is a testament to her exceptional talent and artistry. With an innate ability to find beauty in the ordinary and transform it into something extraordinary, she turns event coverage into a form of artistic expression. Her keen eye for detail and creative approach to every shot make her work stand out in a sea of photographers.
2. Diverse Skill Set:
From intimate weddings to grand corporate galas, Quingist is a versatile photographer who excels in capturing the spirit of any event. Her skill set extends beyond traditional still photography, as she effortlessly embraces cinematography to create captivating visual stories.
3. Professionalism and Reliability:
Top-notch events demand photographers who are not only talented but also professional and reliable. Quingist's reputation for meeting deadlines, respecting clients' visions, and delivering exceptional results has earned her the trust of clients far and wide.
4. Extensive Experience:
With years of experience covering events of various scales and themes, Quingist has honed her craft to perfection. Her expertise in handling different lighting conditions, settings, and subjects guarantees that no moment goes unnoticed or unrecorded.
5. Client-Centric Approach:
Quingist's success lies in her client-centric approach. She listens attentively to clients' preferences, visions, and expectations, ensuring that the final result is a true reflection of their desires. Her warm and approachable demeanor makes clients feel at ease, creating a seamless experience during events.
6. Passion for Storytelling:
At the heart of Quingist's work is a profound passion for storytelling. She believes that every event has a unique tale to tell, and her photographs become the chapters that immortalize those special moments for eternity.
7. Global Perspective:
Having covered events in various parts of the world, Quingist brings a global perspective to her work. Her experiences in diverse cultural settings give her a unique ability to capture the universality of emotions and connections that transcend borders.
8. Capturing Authenticity:
Quingist has a rare ability to capture authentic emotions and candid moments, adding a touch of genuineness to her photography. Her unobtrusive presence ensures that events unfold naturally, resulting in photographs that feel genuine and heartfelt.
9. Investment in the Craft:
A constant learner, Quingist invests in her craft by staying updated with the latest photography trends and techniques. Her commitment to continuous improvement is reflected in the evolution of her work.
Endorsements and Testimonials:
Endorsed by satisfied clients and lauded for her professionalism and artistic flair, Quingist's work has garnered glowing testimonials and reviews from clients and event organizers alike.
I will conclude by saying that, Duru Eunice Adaku, known as Quingist, is more than just a global photographer; she is a visual storyteller who brings magic to every event she covers. Her exceptional talent, diverse skill set, client-centric approach, and passion for storytelling make her the ideal choice for top-notch events seeking outstanding event coverage. Booking Quingist for an event is a decision that guarantees exceptional photography and unforgettable memories that will last a lifetime.