#Murder: Man killed pregnant girlfriend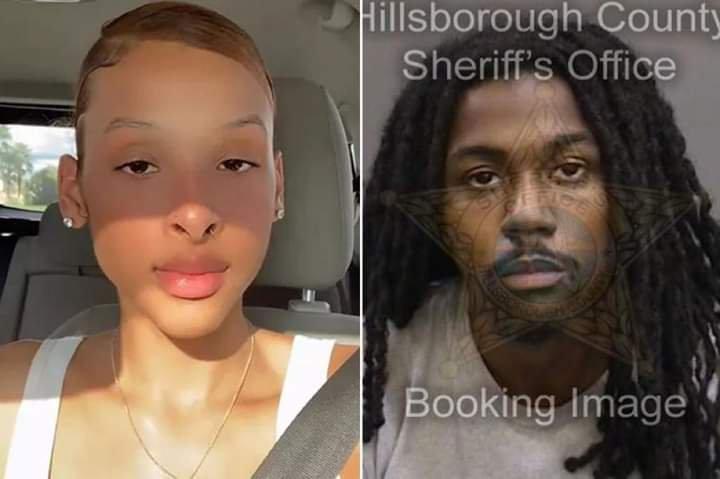 #Murder: Man killed pregnant girlfriend
Florida man charged with killing pregnant girlfriend days after he's acquitted of double murder
A Florida man allegedly gunned down his pregnant girlfriend just days after he was acquitted of double murder, authorities said Wednesday.
Tampa police officers arrested alleged killer Billy Adams Wednesday and charged him with first-degree murder and killing of an unborn child eight days after the fatal shooting of Alana Sims.
Sims, only 22, was gunned down outside of her car, police said, according to WFLA. Her young son was inside the vehicle at the time and was not harmed.
Investigators said Adams and Sims were in a relationship, the report said.
Adams, 25, was found not guilty of killing two men on Jan. 27, just a few days before he allegedly killed Sims, who investigators said was the father of the unborn child, Fox 13 reported.
Tampa Police Major Michael Stout said the victim thought she was going to a party for Adams to celebrate his not-guilty verdict before gunfire rang out, the television station reported. Stout reportedly said the motive appears to be that Adams was not ready to be a father.
Tampa Interim Police Chief Lee Bercaw said in a statement the crime allegedly committed by Adams is "unthinkable."
"I hope this arrest brings some closure to the victim's family who is mourning the loss of two loved ones," he said. "We are working with the State Attorney's Office to ensure the suspect is prosecuted to the fullest extent of the law."
State Attorney Susan Lopez said the suspect's actions were "unimaginable" as she referenced the previous trial.
"While we respect the verdict of the jury in the prior case, we disagreed with it and that is why we prosecuted him," Lopez said in a statement. "We will continue to work with (Tampa police) to prosecute him for these latest crimes."
Stout, the police major, said Adams allegedly admitted to pulling the trigger in the fatal shooting, but did not show much remorse for it.
"I didn't find him remorseful in watching my detectives do the interview, no," Stout said, according to Fox 13.