ND Autos Rentals the best in anything Automobile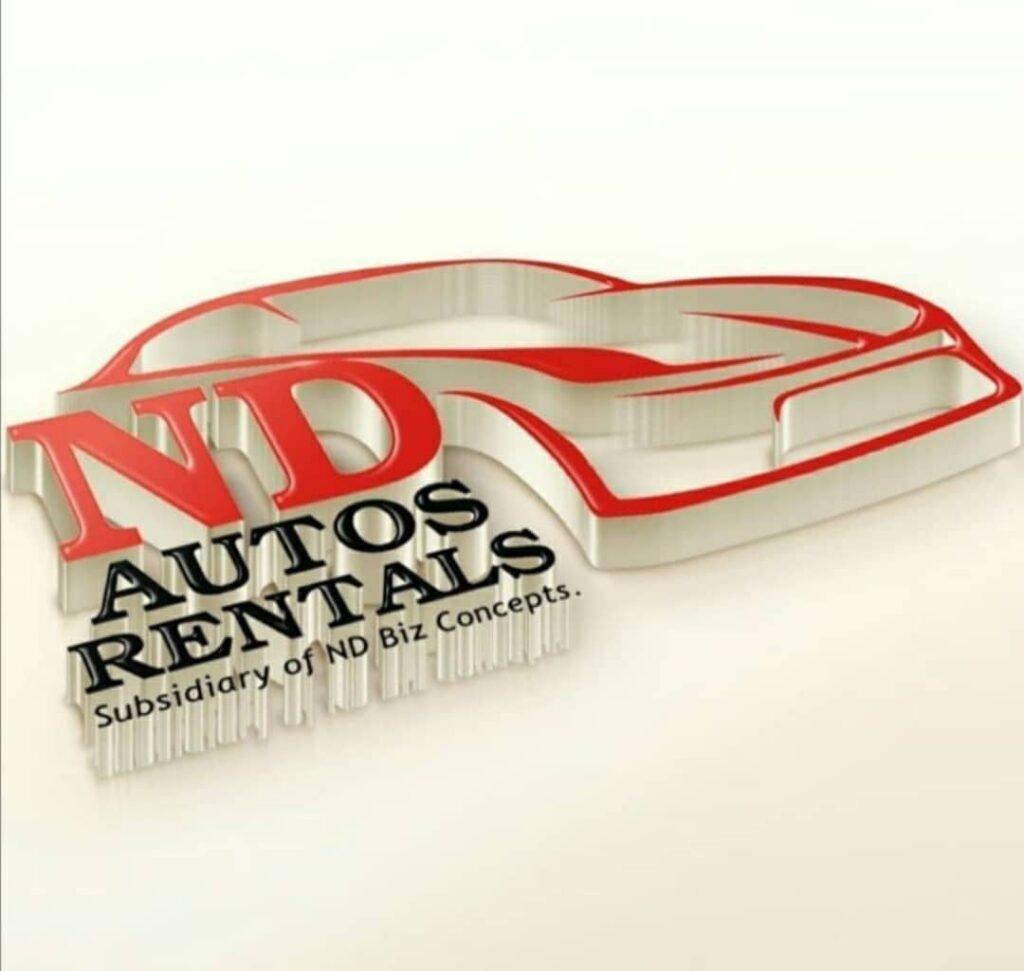 ND Autos Rentals the best in anything Automobile 
Are you in need of cars? General Automobile Sales and services?
Even Car Hiring services?
Do you need Fleet Managers?
Or a Freight Clearing & Forwarding Agency?
Then search no more
I give you ND Autos Rentals
ND Autos Rentals are known to offer the best services In Nigeria Automobile world
Their vehicles are covered by a genuine manufacturer's warranty and supported by proactive maintenance services rather than reactive repair services.
At ND Auto Rentals, we have highly trained customers, technical staff, and very experienced and broad-minded professionals to guarantee quality products and services.
At ND Auto Rentals, we think of you first
To reach Andy Auto Rentals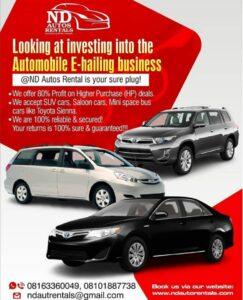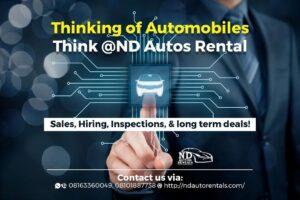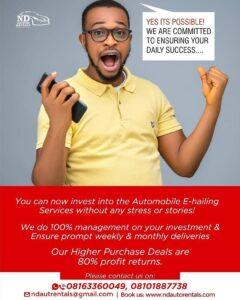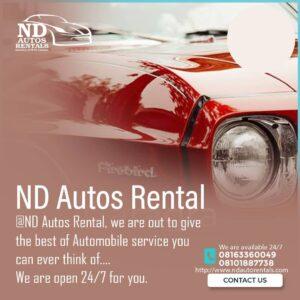 Call/Whatsapp:
09065874661, 09056178358
Email: ndbizconcepts@gmail.com
location: Federal Capital Territory, Owerri Imo State, and Lagos Nigeria respectively.