#Networking: Owerri Facebook Hangout (OFH) set to take place on 24th
#Networking: Owerri Facebook Hangout (OFH) set to take place on 24th
Owerri are you ready?
It's about to go down, the atmosphere has been set for Owerri Facebookers to come and have fun and network…
---
If you are in Owerri then Friday the 24th of December is the D Day, where else will you rather be?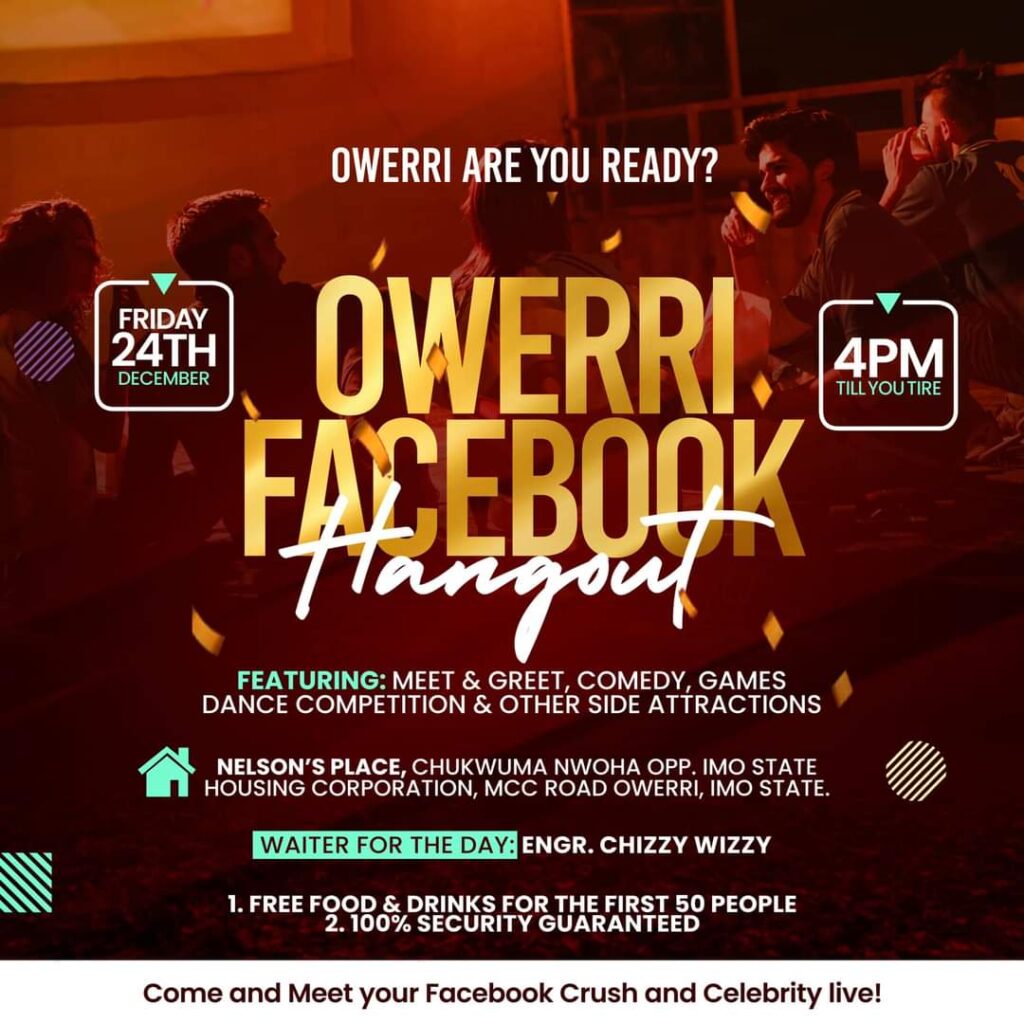 All roads leads to
ADDRESS: Nelson's Place, Chukwuma  Nwoha, Opposite Imo State Housing Corporation, Mcc Road, Owerri, Imo State
---
DATE: Friday 24th Dec 2021
TIME: 4 pm till you tire
There will be free food & drinks for the first 50 people!!!
100% security guaranteed
---
Owerri Facebook Hangout will be featuring: Meet & Greet, Comedy, Games, Dance Competition, Quingistpopcorn games & Other Side Attractions…
---
FYI: Engr Chizzy Whizzy will be Waiting at your tables…
Come and meet your Facebook crush and celebrity like:
Hector Ihim, Chizzy Whizzy, David Chukwuoma, Lilian Duru, Mc Tboy, Adaku Quingist of Quingist Empire, Mc Toothpick, among many others