#NEWS: CHIEF UCHE NWOSU APOINTED AS GLOBAL INDIAN AMBASSADOR FOR ECONOMIC DIPLOMACY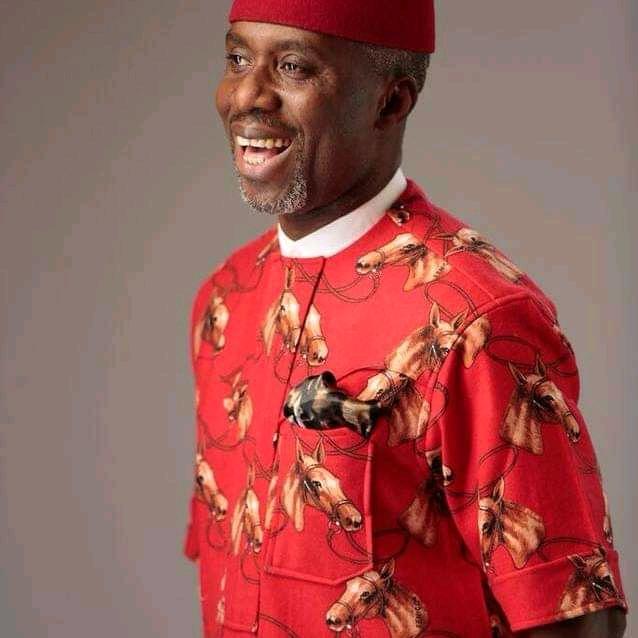 #NEWS: CHIEF UCHE NWOSU APPOINTED AS GLOBAL INDIAN AMBASSADOR FOR ECONOMIC DIPLOMACY
Today is indeed a remarkable and memorable day for Chief Uche Nwosu who was appointed few hours ago as a global Indian ambassador for economic diplomacy.
Chief Uche nwosu was the former chief of staff and in-law of Imo past governor, his Excellency Rochas Okorocha.
Since he was appointed chief of staff, he has demonstrated a high level of leadership and done everything possible to foster growth and youth development in the state and beyond.
He is known all over the state as a friend of youths and has shown his love by hosting programs, donations, and establishing a foundation; the Ugumba center for leadership aimed at youth development and economic growth.
He contested for the governor of IMO state and lost, despite this defeat he has continued executing his plans and helping the state in one way or the other.
This significant appointment did not come by accident but as a reward for his labors and effort towards economic diplomacy.
In his own words, he wrote
'Today, I was elated as the news of appointment as a global ambassador alongside other world leaders including President Donald Ramotar, former president of the Republic of Guyana was broken to me.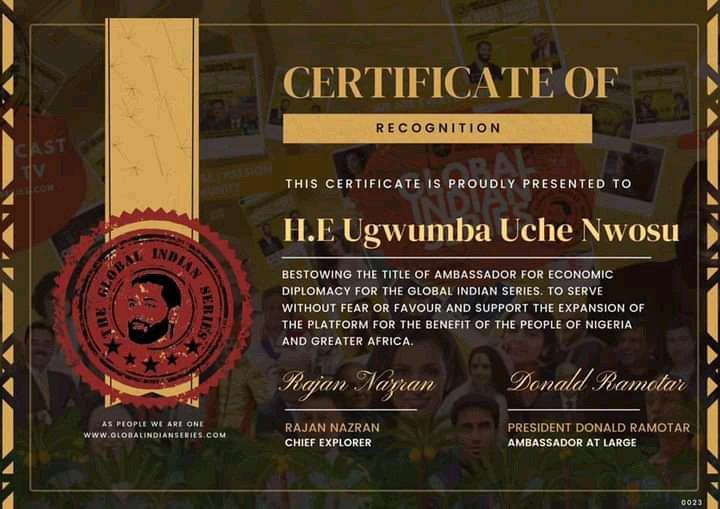 By this appointment, I have joined the exclusive community of global leaders, including heads of state, ministers, members of the House of Lords, members of royal families, renowned human rights activities, business leaders, etc in over 23 countries who are driving change across the globe.
I am overjoyed; actually, I did not know that our little contribution in empowering our youths and our job creation program for youths and women in Nigeria at the Ugwumba leadership center is being recognized around the world.
This appointment as the global Indian ambassador for economic diplomacy will challenge me and my team to do more for our country and the African continent in general.
I am happy to join other world leaders in driving development conversation and actions for a better society for all of usAs the founder and president of Ugwumba center for leadership development in Africa, I am grateful for this recognition and hereby promise that I shall continue to be a global voice for change in our continent.
To God be the glory, he ended the letter of gratitude.
Congratulations sir, do you have anything to say? Drop comment