#NowTrending: Imo finest Host @Sunrise, threatened to call out her debtors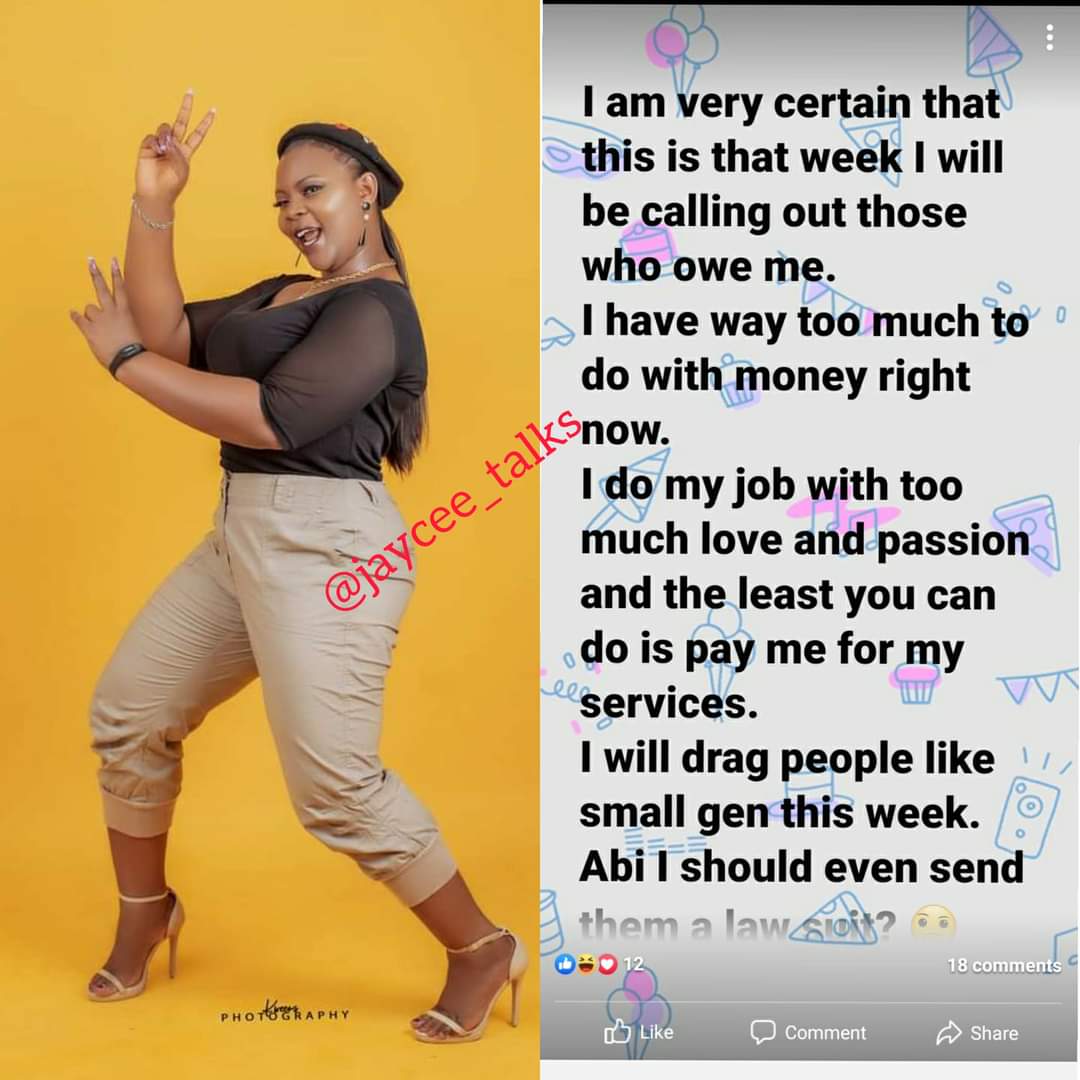 #NowTrending: Imo finest Host @Sunrise, threatened to call out her debtors
The rate at which people owe their fellow human beings , and still walk shamelessly is fast becoming a culture. I guess this made sunrise pick up the form for #PremiumVawulence as she recently went on her social media page to Inform her debtors that she will be coming after them.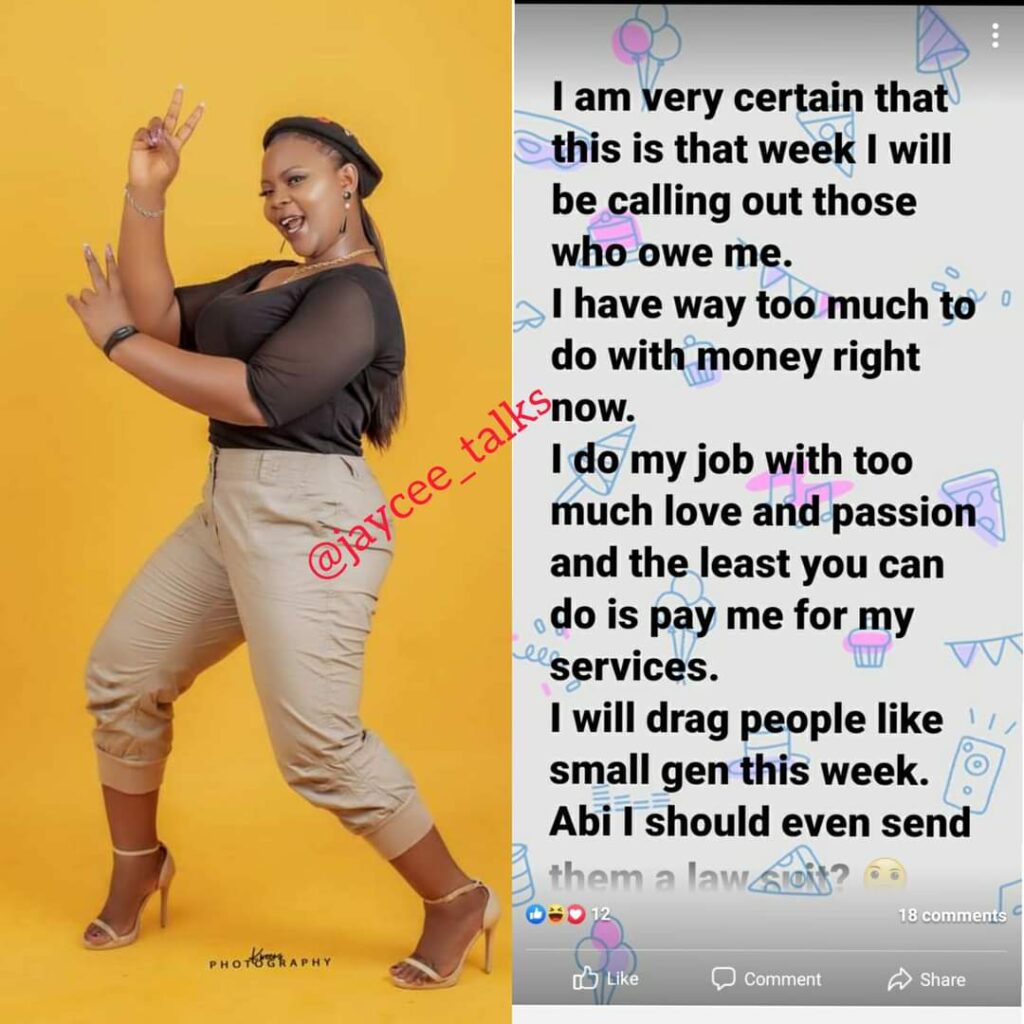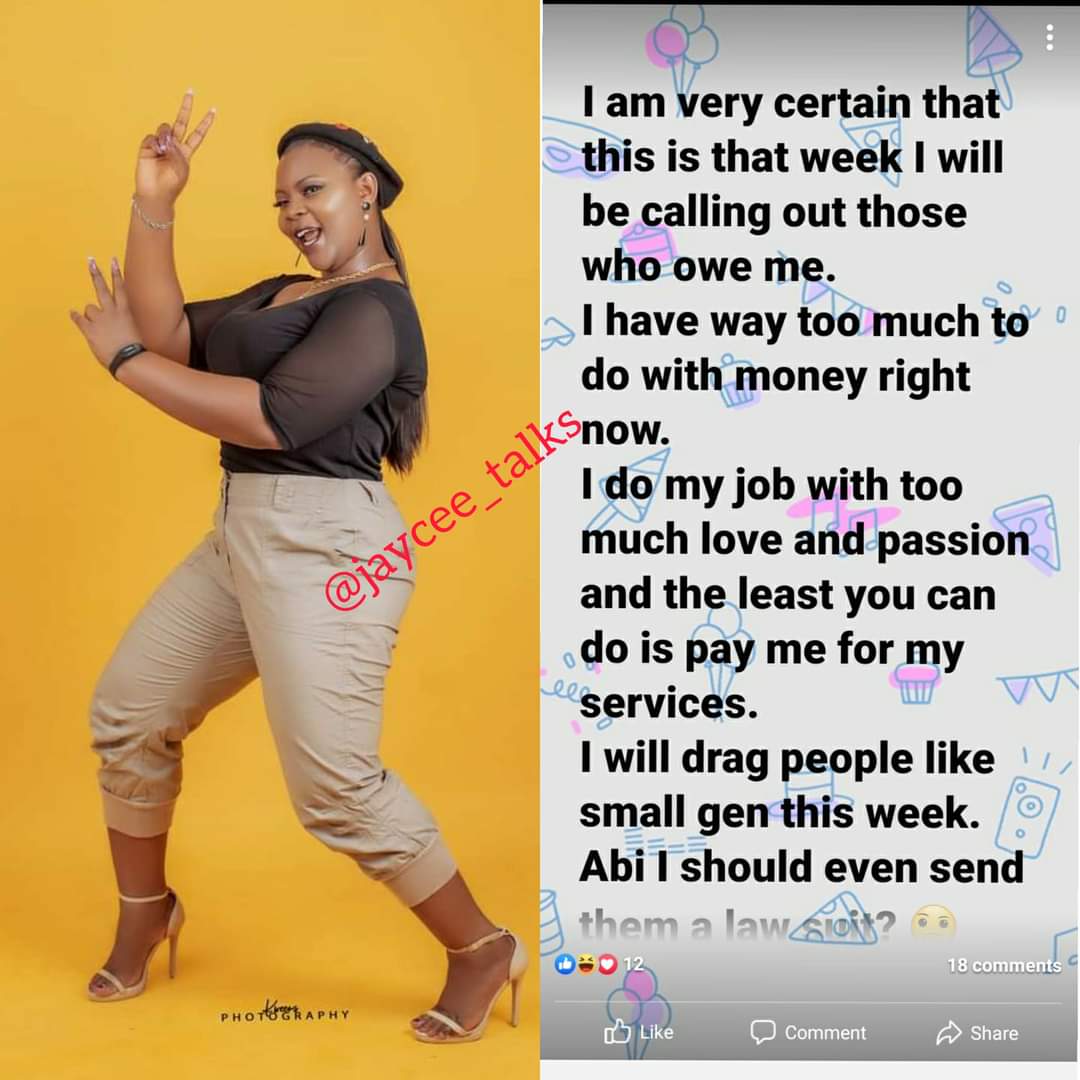 My questions:
Are you owing her?
Have vowed not to pay her?
How would you love your dragging?
#Vawulance by Jaycee
?‍♂️?‍♂️?‍♂️?‍♂️