Obidients International Christian Fellowship: Leading the way to a Liberated Nigeria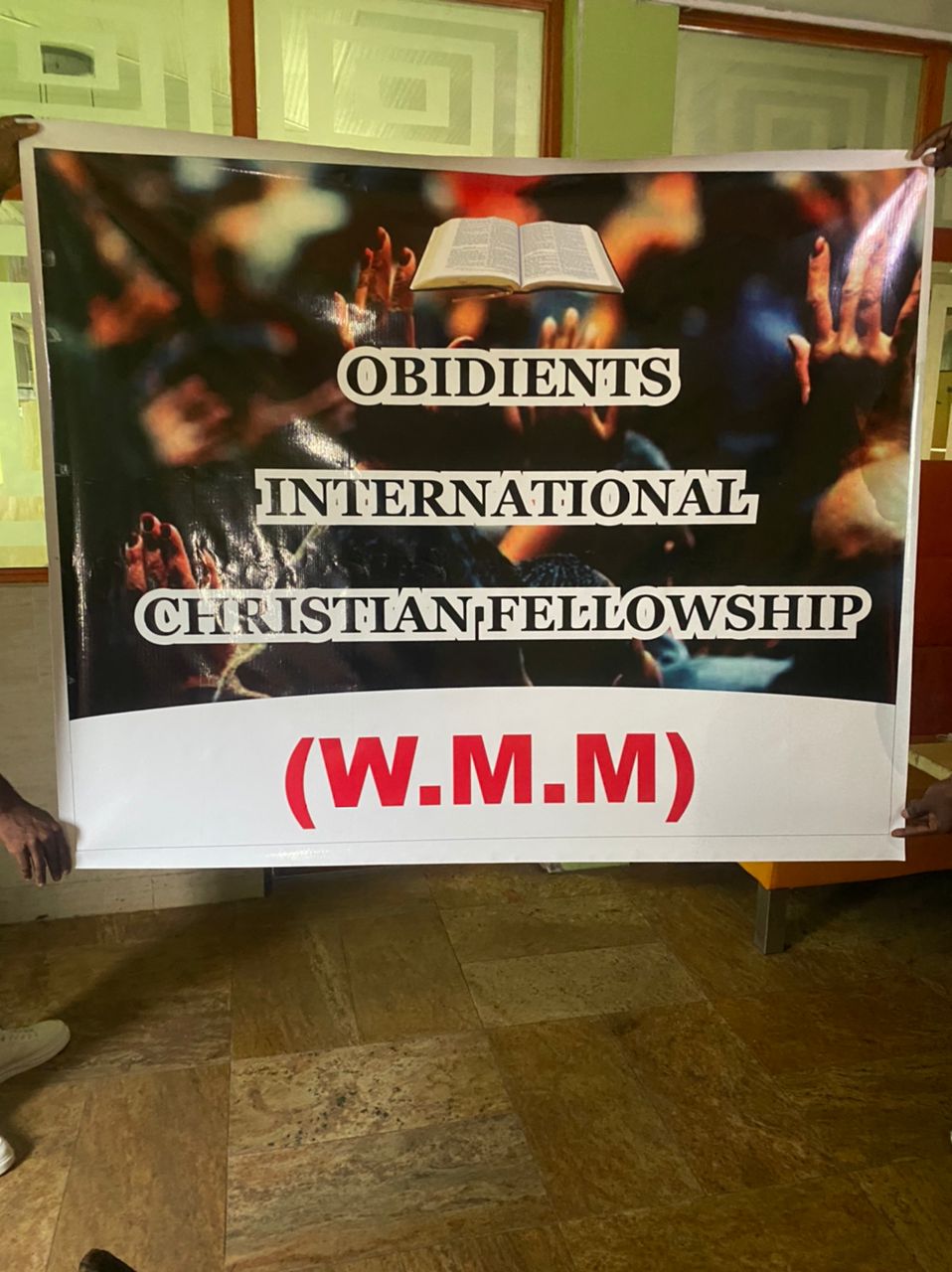 ???? OBIDIENTS INTERNATIONAL CHRISTIAN FELLOWSHIP: LEADING THE WAY TO A LIBERATED NIGERIA ????
The air was filled with anticipation as members of the Obidients International Christian Fellowship gathered at Crunches Fast Food Mbari Owerri Imo State on the 27th of May 2023 for their inaugural meeting. This momentous occasion marked the beginning of a journey towards liberation and hope for Nigeria.
Led by the dynamic and passionate Bro Joe Amaraegbu, the fellowship started by expressing gratitude to all those present for their commitment to attending the meeting. It was a gathering of like-minded individuals who shared a common vision and a deep desire to make a positive impact in their beloved country.
The Obidients International Christian Fellowship is more than just a gathering; it is a movement aimed at transforming Nigeria. With the core belief of "Worship God, Make Money, and Make Heaven" (WMM), the fellowship seeks to bring hope to the hopeless and remind Nigerians that God is actively involved in the nation's affairs, especially among its youth.
In his address, Comrade Joe emphasized the importance of working with faith and trust in God. He urged everyone to believe that with God's help, their heart's desires would be granted. The fellowship firmly believes that there is nothing beyond the reach of God and that through unity and dedication, they can contribute to the positive transformation of Nigeria.
Mr. Obinna, one of the attendees, took a moment to express gratitude to the organizers for their efforts in bringing the fellowship together. He encouraged everyone to hold onto hope and remain steadfast in their commitment to the Obidients fellowship. By staying united and moving forward, they can create a better tomorrow for themselves and future generations.
The Obidients International Christian Fellowship serves as a beacon of light and inspiration, guiding its members towards a Nigeria that is prosperous, united, and spiritually aligned. Through worshiping God, harnessing their potential to make a positive impact in their communities and society, and keeping their eyes fixed on eternity, they strive to bring about meaningful change.
This fellowship recognizes the power of unity and collective action. As they continue their journey, they aim to collaborate with like-minded individuals, organizations, and communities who share the same vision of a liberated and transformed Nigeria.
The road ahead may not be without challenges, but the Obidients International Christian Fellowship remains resolute in its determination to bring hope, faith, and love to the nation. By standing together and remaining steadfast in their convictions, they believe they can overcome any obstacle and pave the way for a brighter future.
Watch Obidients Christian Fellowship on YouTube
The journey towards a liberated Nigeria has begun, and the Obidients International Christian Fellowship invites all those who believe in the potential of this great nation to join hands and work towards a shared vision of progress, unity, and spiritual growth.
Together, with faith in God and a commitment to making a positive impact, we can create a Nigeria where hope thrives, dreams are realized, and the nation shines brightly on the global stage.
The Obidients International Christian Fellowship is poised to be at the forefront of this transformative movement. Join them as they embark on this noble mission to uplift Nigeria and leave a lasting legacy of faith, hope, and love.
Together, we can make a difference. A liberated Nigeria awaits us all.