Okigwe Zone has decided, Frank Ibezim for Senate come rain come sun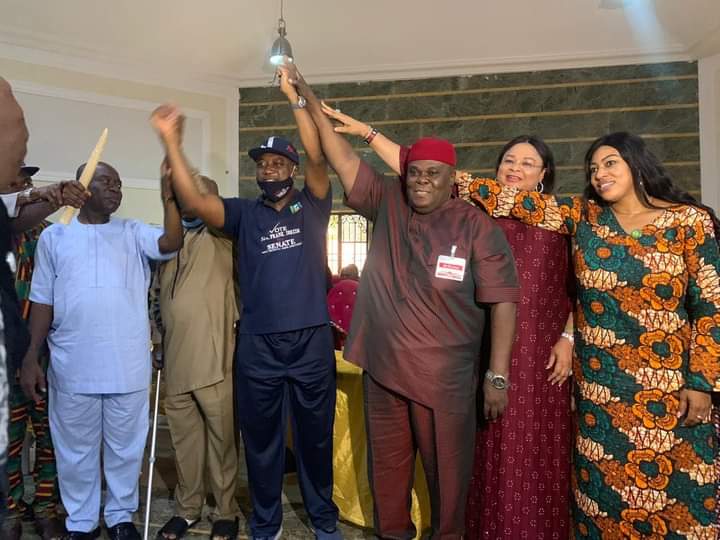 Okigwe Zone has decided, Frank Ibezim for Senate come rain come sun.
The quest on who becomes the next Senator to represent the good and marginalized people of Okigwe Zone after the sudden death of Senator Ben Uwajumogu is gradually turning to a thug of war, as the big heads in politics are aiming at stealing the opportunity to enrich their pocket…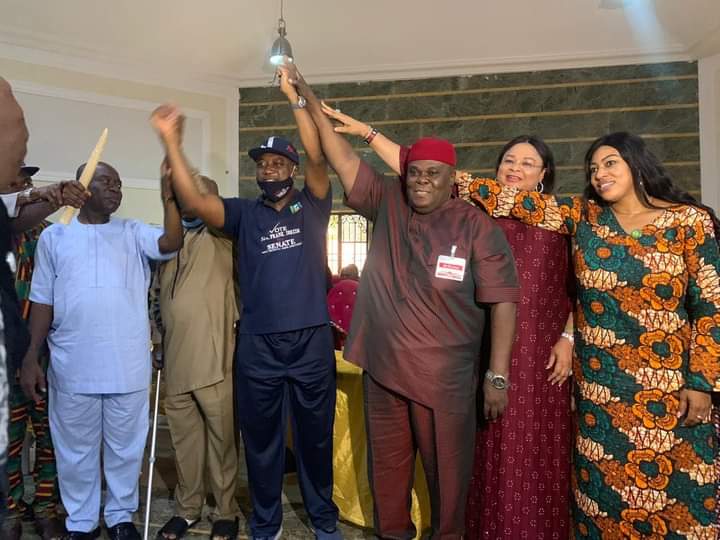 This time around the people that wears the shoe and knows where it pains the most has decided to stand up for themselves by deciding to be #Frank in all their doings. They unanimously agreed that Hon. Frank Ibeziem is the best man.
In that same spirit, the Honourable Commissioner for Youths and Sports Development , Hon. Dan Ogu has joined Imo North Senatorial Bye-Election 2020 aspirants and other notable leaders of Okigwe Zone to drum support for the candidature of Sir Frank Ibezim. He has vowed that this time around it should be #Imofirst before pocket.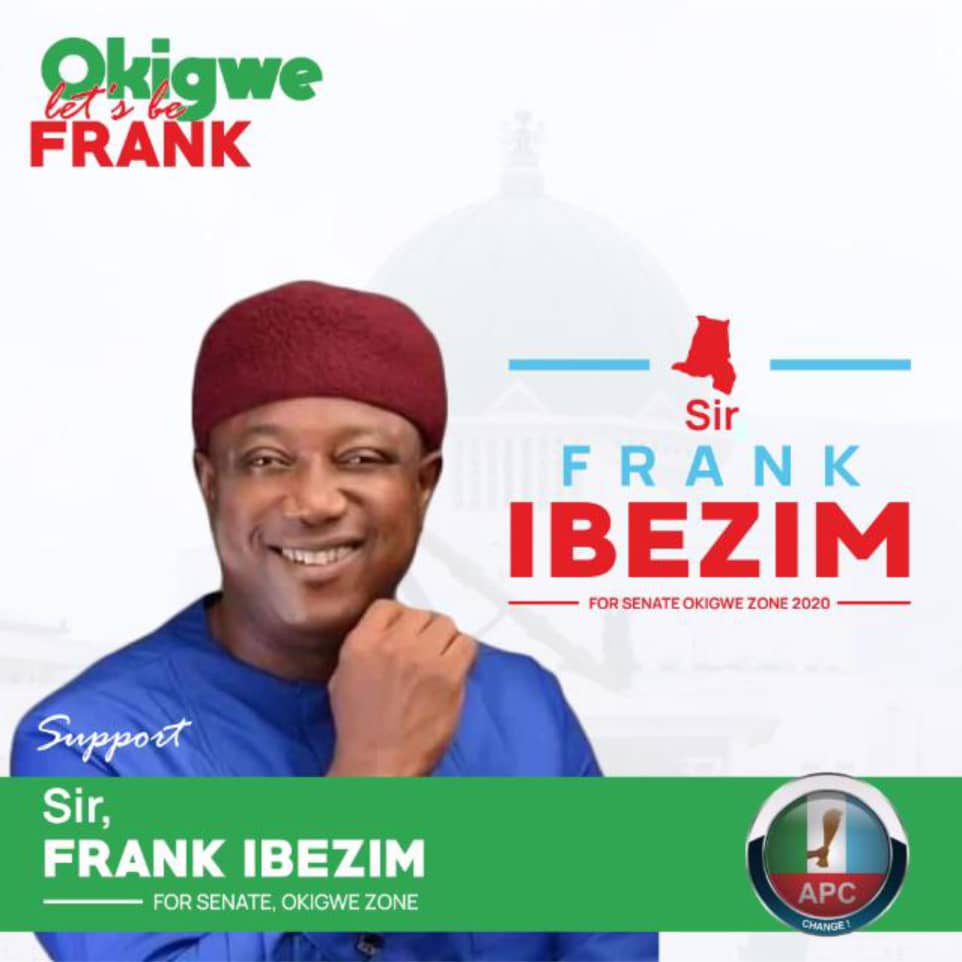 During the meeting held during the weekend, which the highpoint of the meeting was the way forward for Okigwe Zone, seeing the fact that many have been there and back yet nothing to show for it, not even a single road, the meeting which attracted a tumultuous crowd of Okigwe electorate to the Ehime Mbano Country home of Chief Tony Chukwu, the General Leader of APC in Okigwe Zone.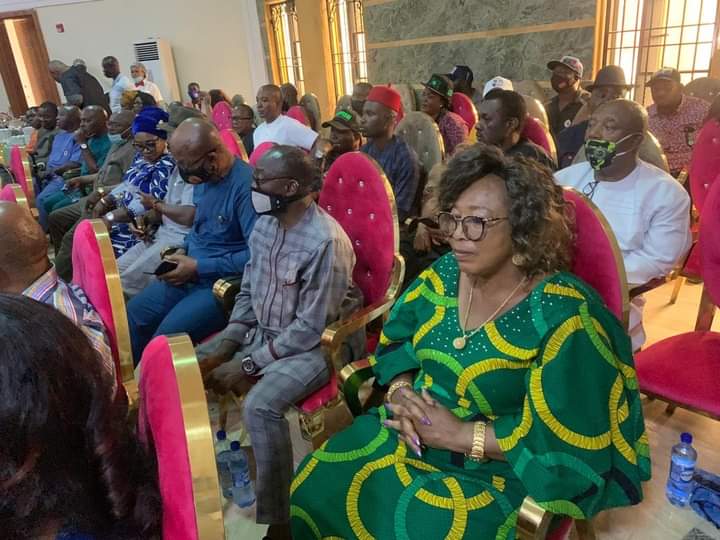 In attendance were:
The state Chairman of the All Progressive Congress ( APC) Chief Marcon Nlemigbo,
Hon. Miriam Onuoha Memeber Representing Okigwe North,
Speaker of Imo State House of Assembly Rt . Hon Chiji Collins,
Honourable Members of IMHA , Honourable Commissioners, Special Advisers, Senior Special Assistants and other appointees of Government Of Okigwe Zone extraction, Interim Chairmen and Members of the six Area Councils, opinion leaders and other critical Stakeholders.
Significantly in attendance were some of the Senatorial aspirants; Rt . Hon . Acho Ihim , Hon. Matthew Omegara and Chief Bright Nwachukwu who added colours to the occasion .
Able host of the event Chief Tony Chukwu enjoined all APC faithful to support and work for the success of Sir . Frank Ibezim who emerged as APC flag bearer at the conclusion of the Party's last primary election.
In his remark , Sir Frank Ibezim thanked Okigwe people for the unprecedented solidarity and gave assurance that as a Senator, he would bring to the table, effective and efficient representation.
#frankibezim4senate
#datmediagal