#OPM: Apostle Chibuzor Grants Abroad Scholarship to Amputee Construction Worker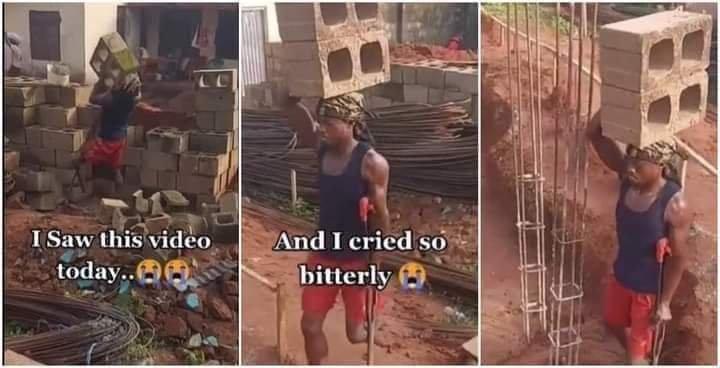 #OPM: Apostle Chibuzor Grants Abroad Scholarship to Amputee Construction Worker
According to a post made by OPM on social media:
"The young man with one leg that Apostle chibuzor OPM wanted to see, has been seen.
His story is so sad. He lost his leg while going to school.
The father and mother live in this mud house.

After rescuing his life after the accident with there last money.
No more money to go to school.
But Apostle chibuzor OPM has awarded him overseas scholarship, so he can change the history of his family. And bring his family out of poverty.

By the grace of GOD, Apostle chibuzor has gotten him his international passport from immigration and his documentation and visa process has started.
And he will be joining the next sets of 46 lucky OPM overseas scholarship students to travel this month of August.

All glory be to GOD ALMIGHTY through JESUS CHRIST his son.
Fully sponsored through tithes and offerings in OPM Church"