Otulu Stood still for Sir Prospect Nlemchukwu as he honor the widows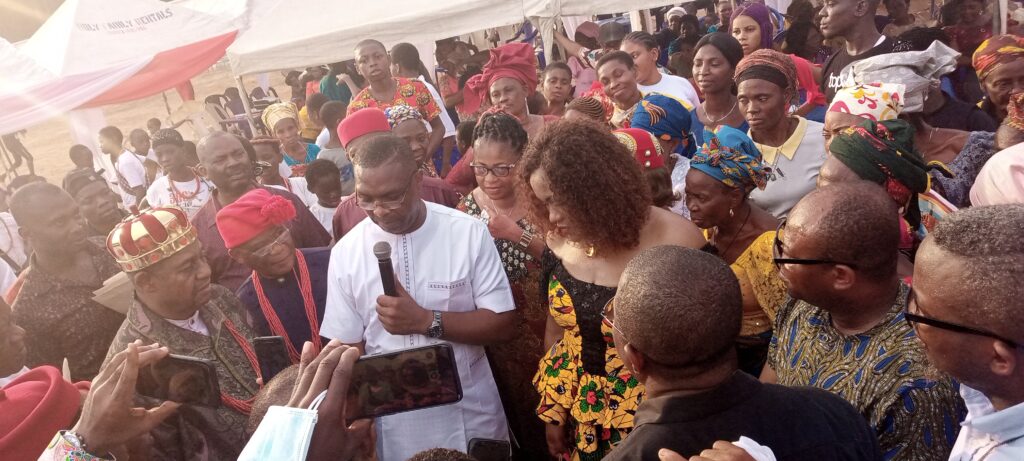 Otulu Stood still for Sir Prospect Nlemchukwu as he and his family honor the widows yesterday, the 22nd of December 2020 at his residence in Otulu, Imo State.
It was a gathering of Kings, Queens, and who is who in Nigeria and beyond…
The women, children, youths, and fathers in the land were all out for a born philanthropist, a humble man, a lover of unity and he values friendship…
Veteran Movie Actors like Bob Manuel, Chinwe Owoh, Gentle Jack, and many others were present to show solidarity to their colleague and friend.
Kings were not left out, The kings and their royal family and cabinets were fully around.
The Actors Guild of Nigeria (AGN) Imo State Chapter were fully represented, the likes of Conac Umez, Zion Nwaigwe, Austin Awujor, Senator, Quingist were present to support a great father in the industry…
Sir P as he is popularly known in his speech was overwhelming with the turn even when he invited only but few, in his own words "it gives me great pressure to welcome all of you to my house for this year's Christmas celebration. By exactly this time last year we gathered and celebrated together, by the grace of God, it will continue to be an annual event.
As it's in my character, I have always been feeling the pains of the widows, if a woman whose husband is alive finds it very difficult to cope with the challenges of life, what do you think of those who have lost their husbands?"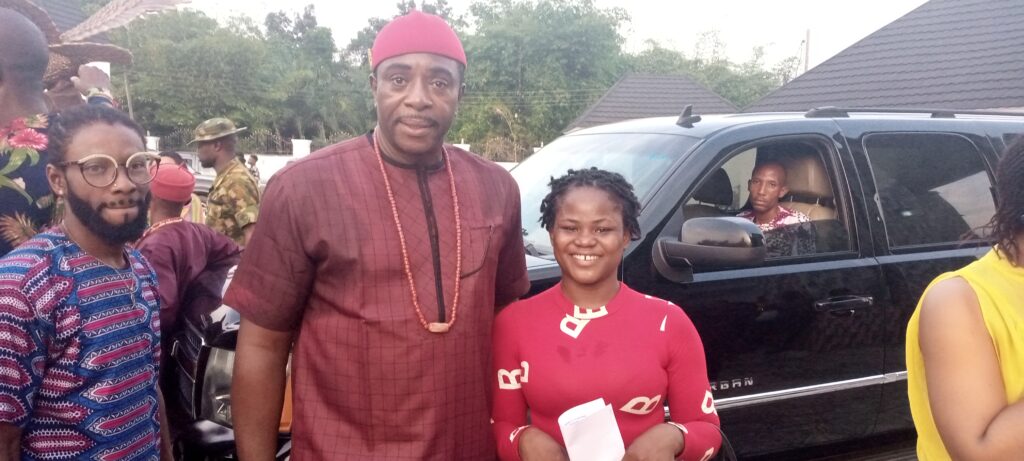 Sir P went ahead to create a revolving loan scheme for widows, which is focused in helping the widows have a source of living, this scheme will kick off by match 2021, with 50 widows receiving #20,000 to start up a small business, he didn't stop there, he provided Christmas gifts like,
Free medical care, wrappers and cash…
It was indeed what Christmas was all about, there arena was filled with smiles and tears of joy…
Sir P is blessed with a great wife, as we know behind every successful man there is a woman…
She is a great supporter of the part her husband has chosen, she was on her toes throughout the event, making everyone is happy, and that no one left hungry… Foods, meats, and drinks were in surplus…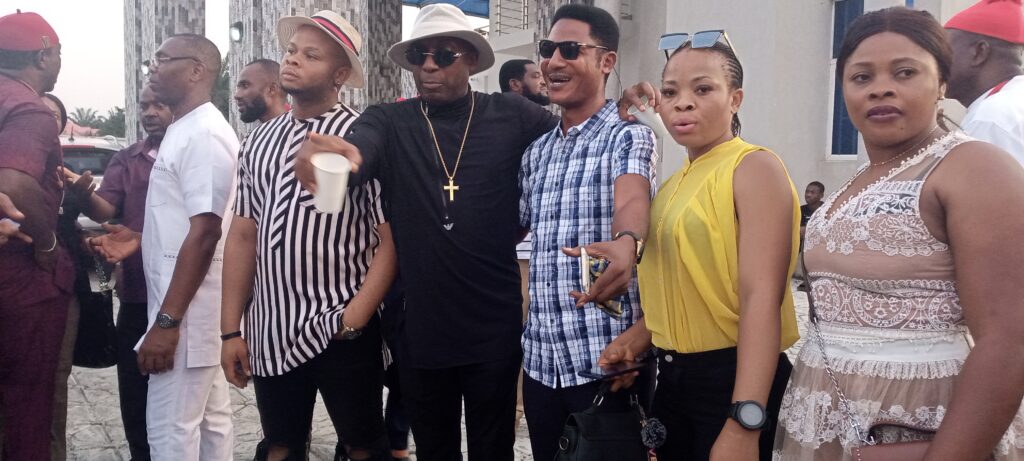 Sir Prospect when making his closing remark said "let me use this opportunity to appreciate all that came to grace the epoch-making celebration, I want to specially appreciate my Wife, Mrs. Ijeoma, My King, HRH Eze F.I. Orji (Duruiheoma V) Obi of Otulu, HRH Eze S.B. Nnabue ( Igwe Omereoha 1) of Umuhu/Umuezem, their Chiefs, the Clergy, the Movie Stars, my Otulu brothers and sisters, Journalist, and everyone that left their homes to be with Us.
See you all on this day 2021″