#Philanthropy: Mbano Philanthropist of the year goes to Chizzy Whizzy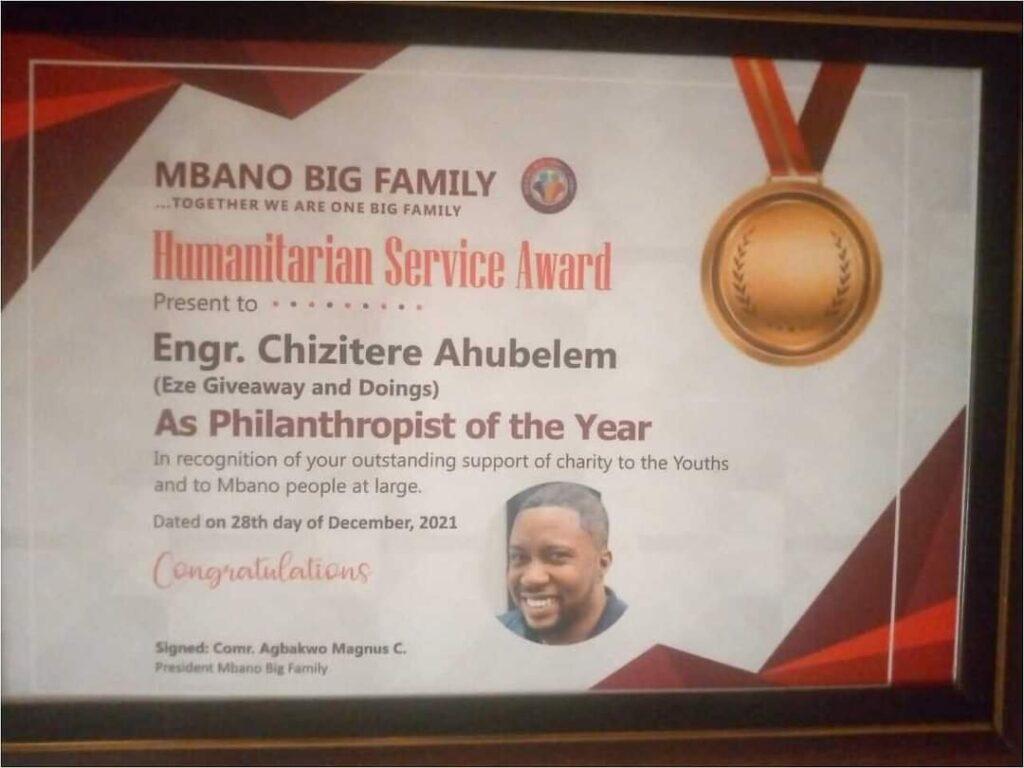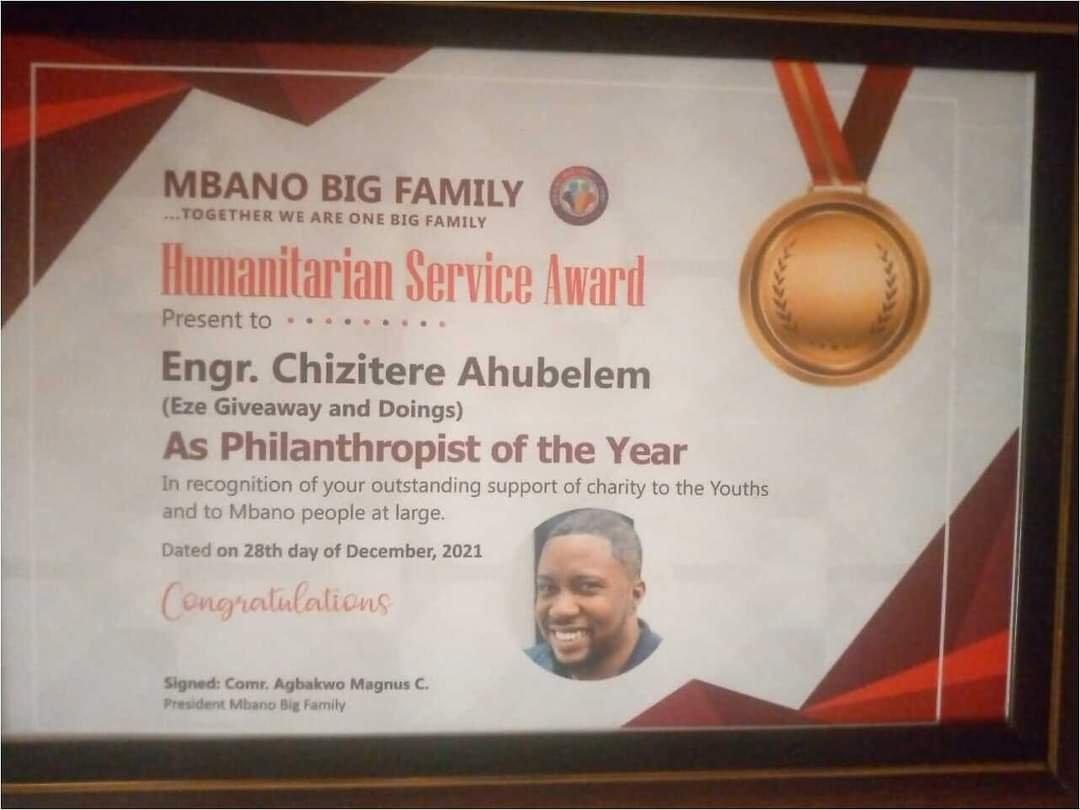 #Philanthropy: Mbano Philanthropist of the year goes to Chizzy Whizzy
Chizzy Whizzy awarded Mbano Philanthropist of the year.
Chizzy Whizzy a philanthropist, influencer, and a business man was awarded philanthropist of the year at Mbano.
He is a giver, he is known for his multiple giveaways and the passion he has to help lives. So many people have been blessed through his wall. He has empowered people to start business and help revive falling business etc.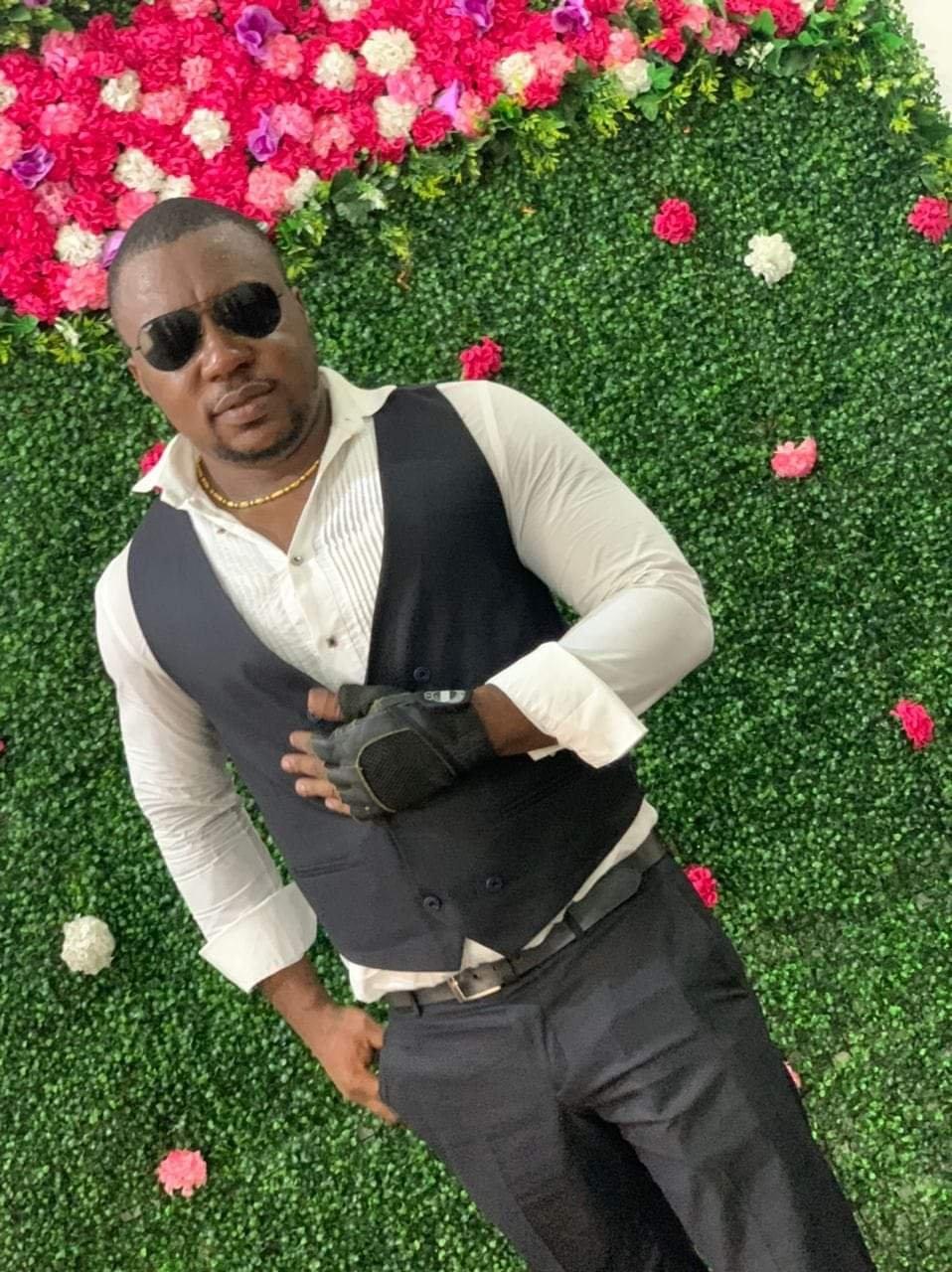 Today award didn't come as a surprise because his genuine giving lifestyle is evident and obvious to everyone. He has received so many awards, certificate and recognition for his giving life in time past.
Despite his rich portfolio and maturity Chizzy Whizzy is a fun master. His bio reads #1 CRUSIEMASTER, HOME OF FUN, EDUCATION, JOBS, IDEAS, GIFTS, and GIVEAWAY ETC.
He shared photo of the ward on his timeline, it says;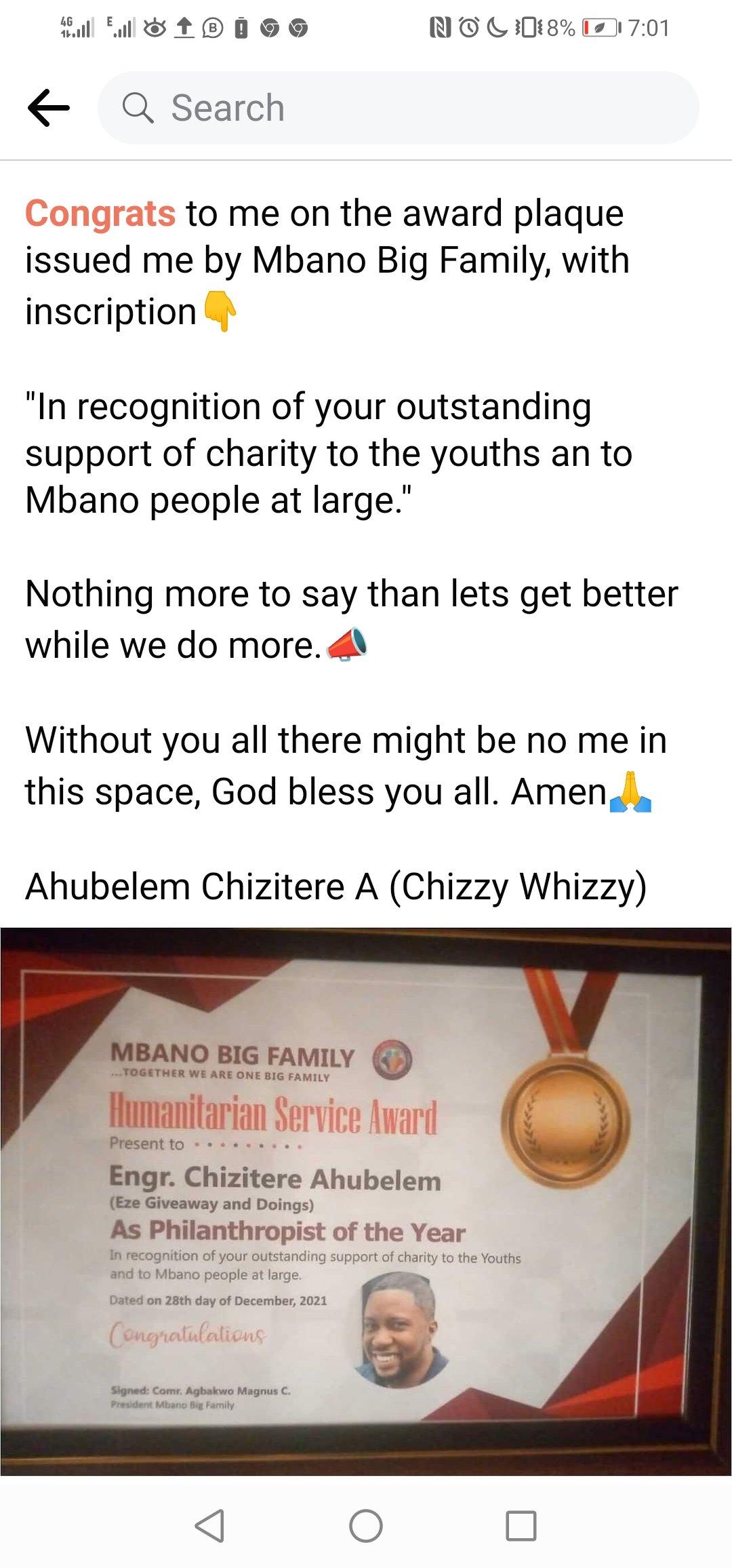 "In recognition of your outstanding support of charity to the youths and to Mbano people at large.
Congratulations sir on your award.