#Philanthropy: Everight Healthcare CEO (Everest Okpara) shower over 500 Imo rural women with gifts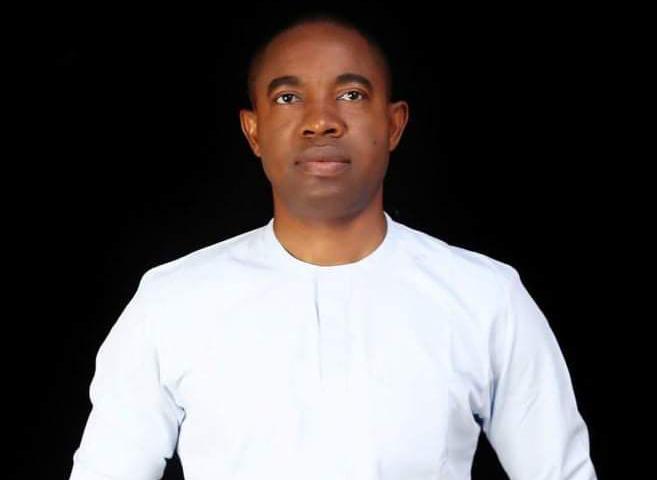 #Philanthropy: Everight Healthcare CEO (Everest Okpara) shower over 500 Imo rural women with gifts
Mr. Everest Okpara a prominent medical investor and Entrepreneur through his Everight Health Care Foundation gifts a truckload of rice to over 500 rural women from Dimagu Autonomous Community, Ideato-South council area of Imo.
---
Everight Health Care Foundation, is a non-profit charitable organization also gifted the sum of N250,000 in cash to the beneficiaries at the Community's football field on Wednesday.
---
Mr. Okpara the organization's Founder, while distributing the items said that it was one of his ways of helping less privileged persons in society.
---
Okpara, who is the Chief Executive Officer, Everight Diagnostic & Laboratory Services Limited described the gesture as part of his corporate social responsibility adding that he birthed the foundation out of a desire to help persons who could not afford their medical bills.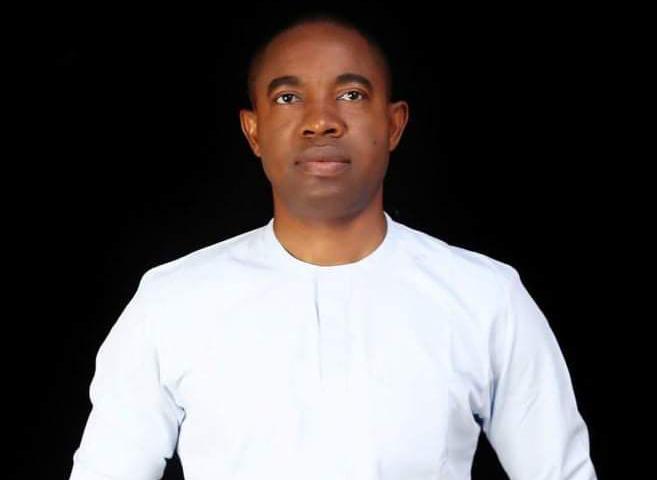 He noted that the foundation, an offshoot of Everight Diagnostic would soon incorporate scholarship grants for intelligent pupils and students from poor families.
---
He urged the beneficiaries not to give up on life but always be positive, hope in God and encourage their children to pursue useful ventures.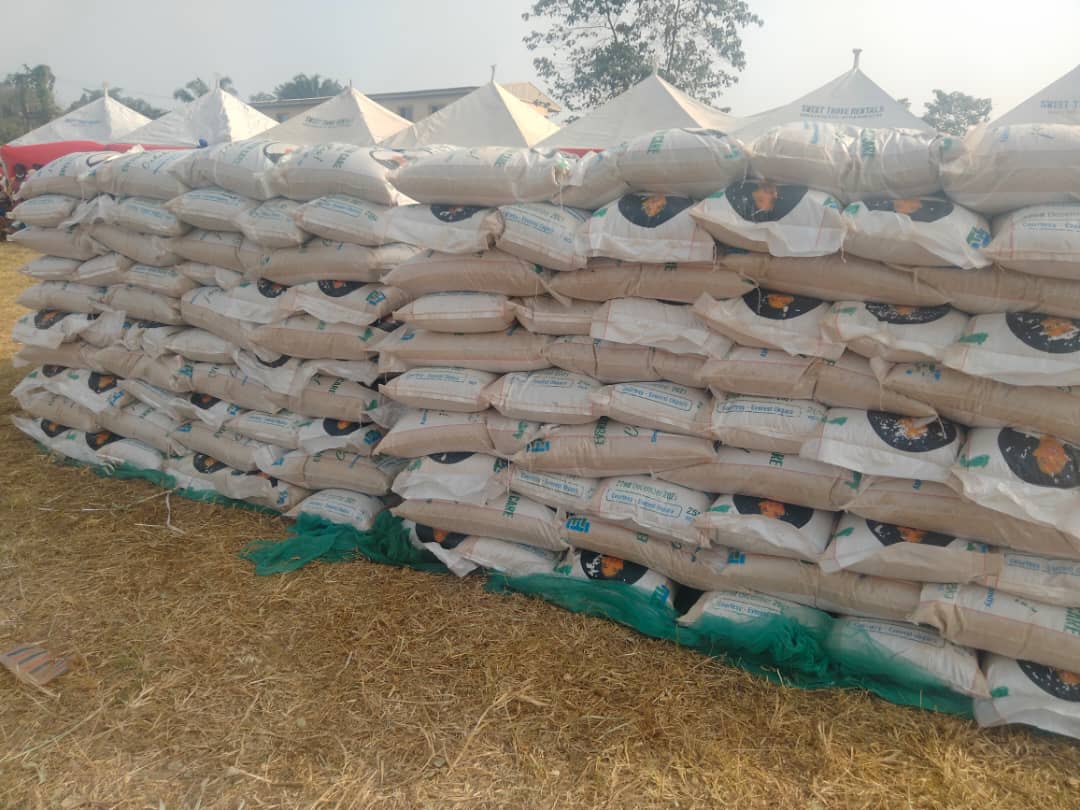 " Everight Health Care Foundation was founded in the year 2017 out of a desire to give back to society for patronizing Everight Diagnostic & Laboratory Services which I established drawing inspiration from the story of my grandma who died as a result of wrong medical diagnosis.
---
" The foundation concentrates on free health care for less privileged persons but we decided to incorporate the most basic need of man which is food.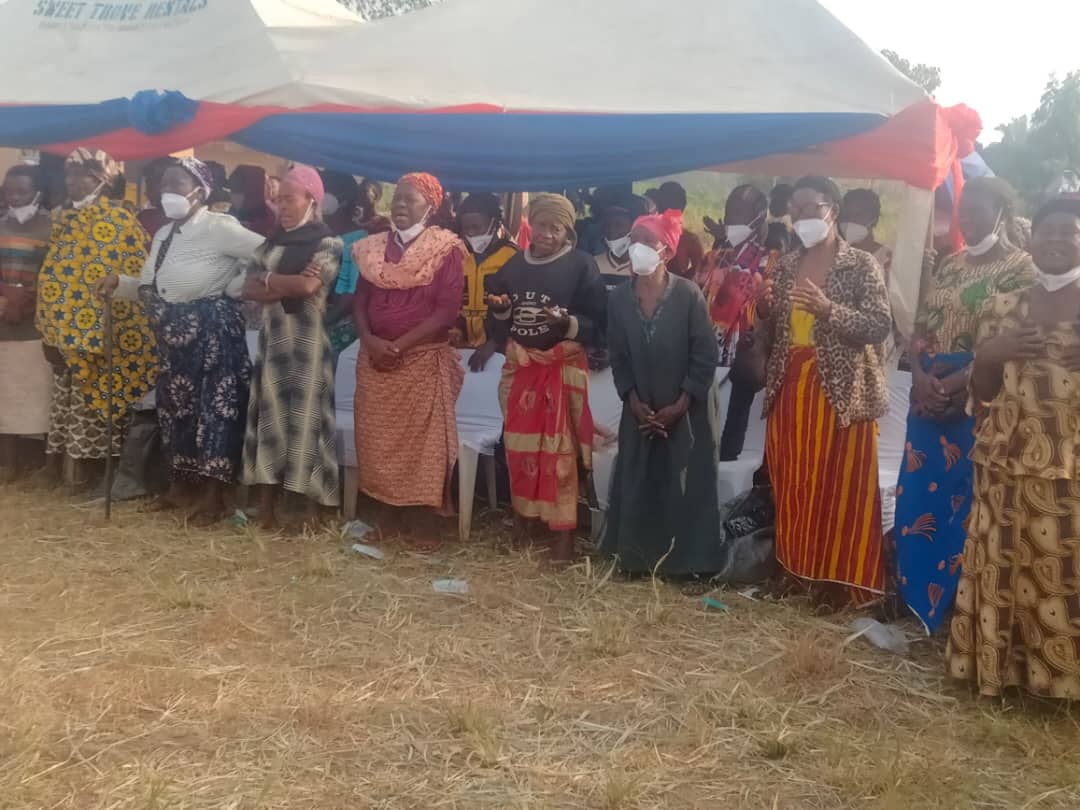 " We have presence in Imo, Abuja and Lagos and as we continue to impact people's lives, we hope to make Nigeria a destination for medical tourism and create presence in countries such as the US, UK and Dubai ", he said.
---
Speaking on behalf of the women, Mrs Ijendu Okpara, the Woman Leader thanked the organisation for the gesture and prayed God's blessings on them.
---
Also, Traditional Ruler of the community, Eze Godwin Osuala expressed gratitude to the Foundation and called on other well meaning sons of the community to tow the same path.
---
Mr Ugochukwu Okparaji, a businessman from the community thanked Okpara for the initiative and called on government to provide the enabling environment for investments to thrive.
---
The Youth Leader, hammered on the need for parents to bring their children in the way of Lord, saying that if Okpara's mother had not trained him well, he could not have become the respectful responsible man he is today in the society.
---
He commended Mr. Okpara for his kind gesture, saying he has always remembered the people of Dimagu whenever he is extending to others.
---
Pastor Timothy blessed Mr. Okpara and led out for a general prayers for God's continued blessings upon his life, his family and his businesses.
---
The women and other members of the community also prayed for the progress of every indigene and for the development of of the Community and the State in general.