PHOTOS: Kano government destroys 1,975,000 bottles of beer worth Over N200m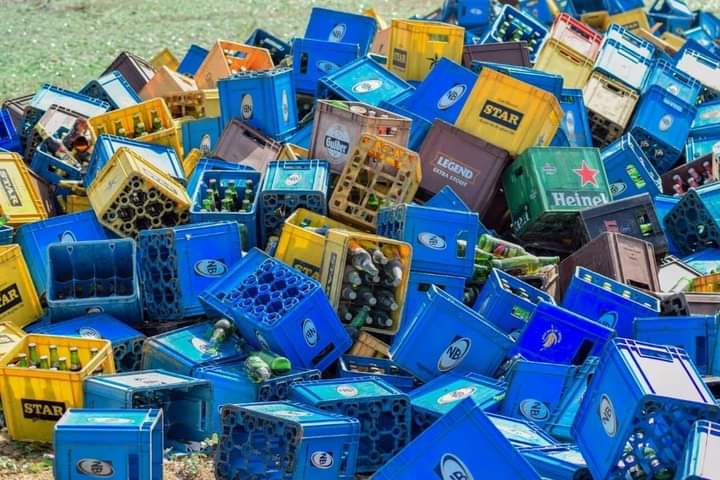 PHOTOS: Kano government destroys 1,975,000 bottles of beer worth Over N200m
In a trying time like this, Kano government destroys 1,975,000 bottles of beer worth Over N200m, the still collect VAT generated from the sale of the product. This is nothing but a complete double standard and foolishness… The culture and traditions should not stop people from doing business and surviving.
It's high time we have true federalism where each component unit control its revenue generated and only pay certain amount to federal government. This will solve so many Nigeria problem.
Does it now means that Kano has a different law they operate on, that is different from Nigeria law or Constitution. This is pure evil.
Man inhumanity to man.
Photos