Police Shoots Unarmed Black Man At Close Range In US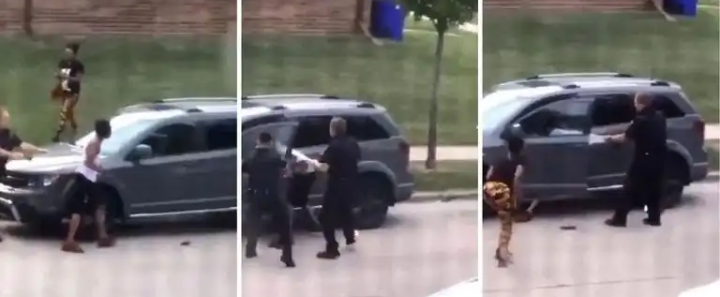 Protests have erupted in the US State of Wisconsin after police shot a black man about seven times while allegedly responding to a domestic incident.

The man, identified as Jacob Blake is said to be in serious condition in a hospital after being shot at close range by the police.

Video posted online appears to show Mr Blake being shot in the back as he tries to get into his vehicle in the city of Kenosha.

Witnesses told local news site; Kenosha News that Mr Blake had tried to break up a fight between two women and that the police had tried to use a taser on him prior to the shooting.

The Wisconsin Department of Justice is presently investigating the incident. It said the officers involved had been placed on administrative leave.

In the video footage shared on social media, three officers can be seen pointing their weapon at Mr Blake as he walks around a parked SUV.

As he opens the door and leans I to the car, one officer can be seen gra Bing his shirt and opening fire. Seven shots can be heard in the video as witnesses shout and scream.

Names of officers involved in the shooting has not been revealed officially.

WATCH VIDEO HERE: