#Politics: Ngozi Okonjo Iweala denies initiating Circulating News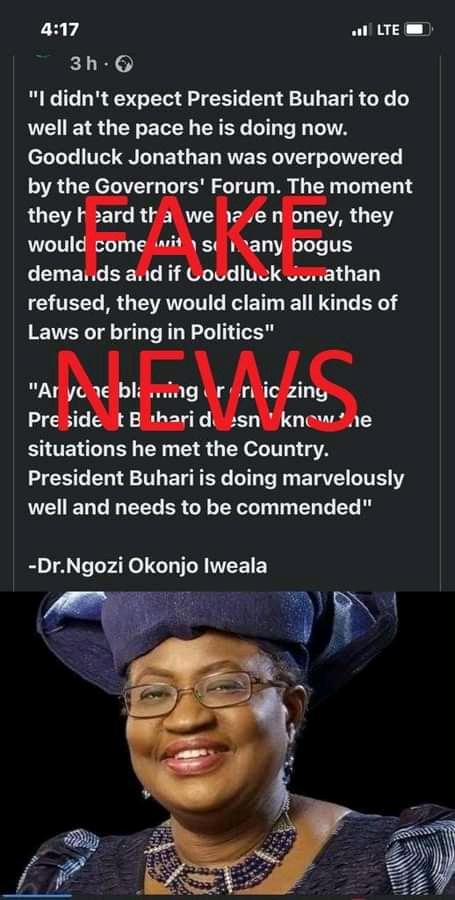 #Politics: Ngozi Okonjo Iweala denies initiating Circulating News
Ngozi Okonjo is a Nigerian- American economist, fair trade leader, environmental sustainability advocate. She is a human welfare champion, sustainable finance maven and global development expert. Since March 2021, she has been serving as Director-general of the world trade union organization.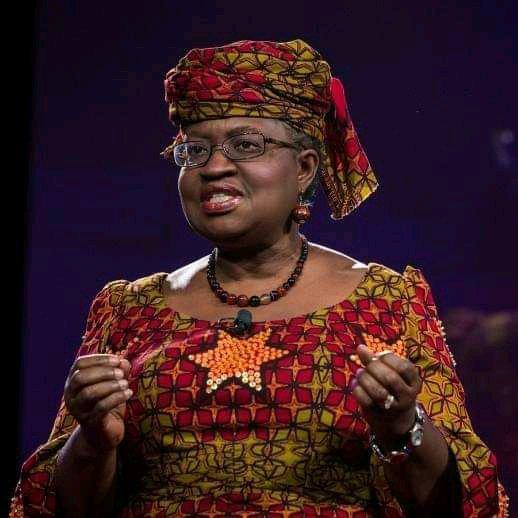 When she assumed the office on 1 march she became the first woman and African to be chosen as director general of WTO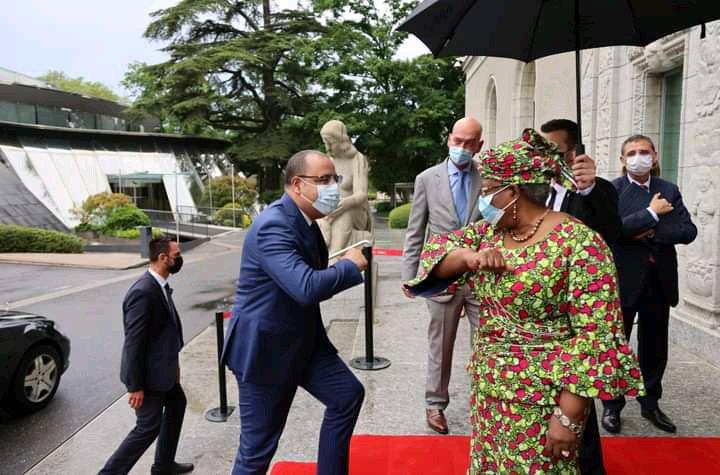 Not only that She has been featured on time magazine as the world most influential leaders.
Taking to her verified Facebook page she reacted to a news circulating and denied initiating it.
The news says "I didn't expect President Buhari to do well at the pace he is doing now. Goodluck Jonathan was overpowered by the Governors' forum. The moment they heard that we have money, they would come with so many bogus demands. However if Good luck Jonathan refused, they would claim all kinds of law or bring in politics.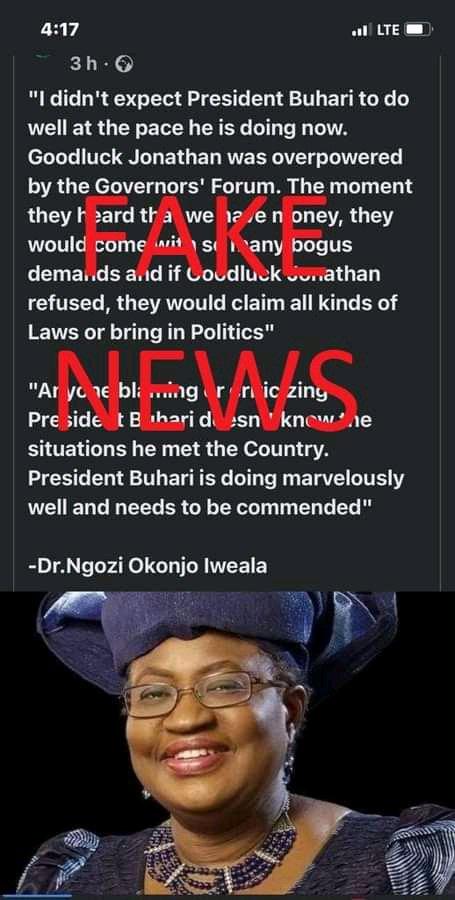 Moreover anyone blaming or criticizing president Buhari doesn't know the situations he met the country. President Buhari is doing marvelously well and needs to be commended
-Dr.Ngozi Okonjo Iwela
Reacting to the statement which was watermarked fake news she said'
'Please be aware: this is one of the periodic pieces of information circulated about me which I absolutely did not initiate. Those proliferating fake news, be warned.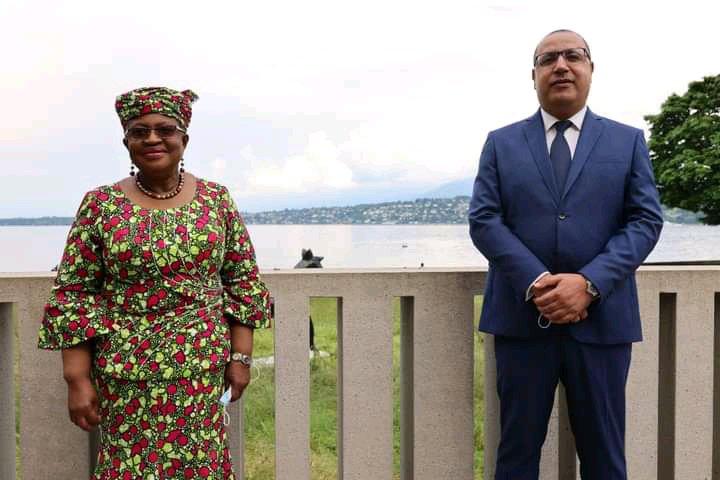 Finally I can't say for sure the reason behind this news or why it is circulating. Whatever the reason is she has made it clear that she never initiated it.
Why do you think this news is circulating? Kindly drop comment.