#Politics: Sen. Hope showers appraisal on Ngor Okpala after the election success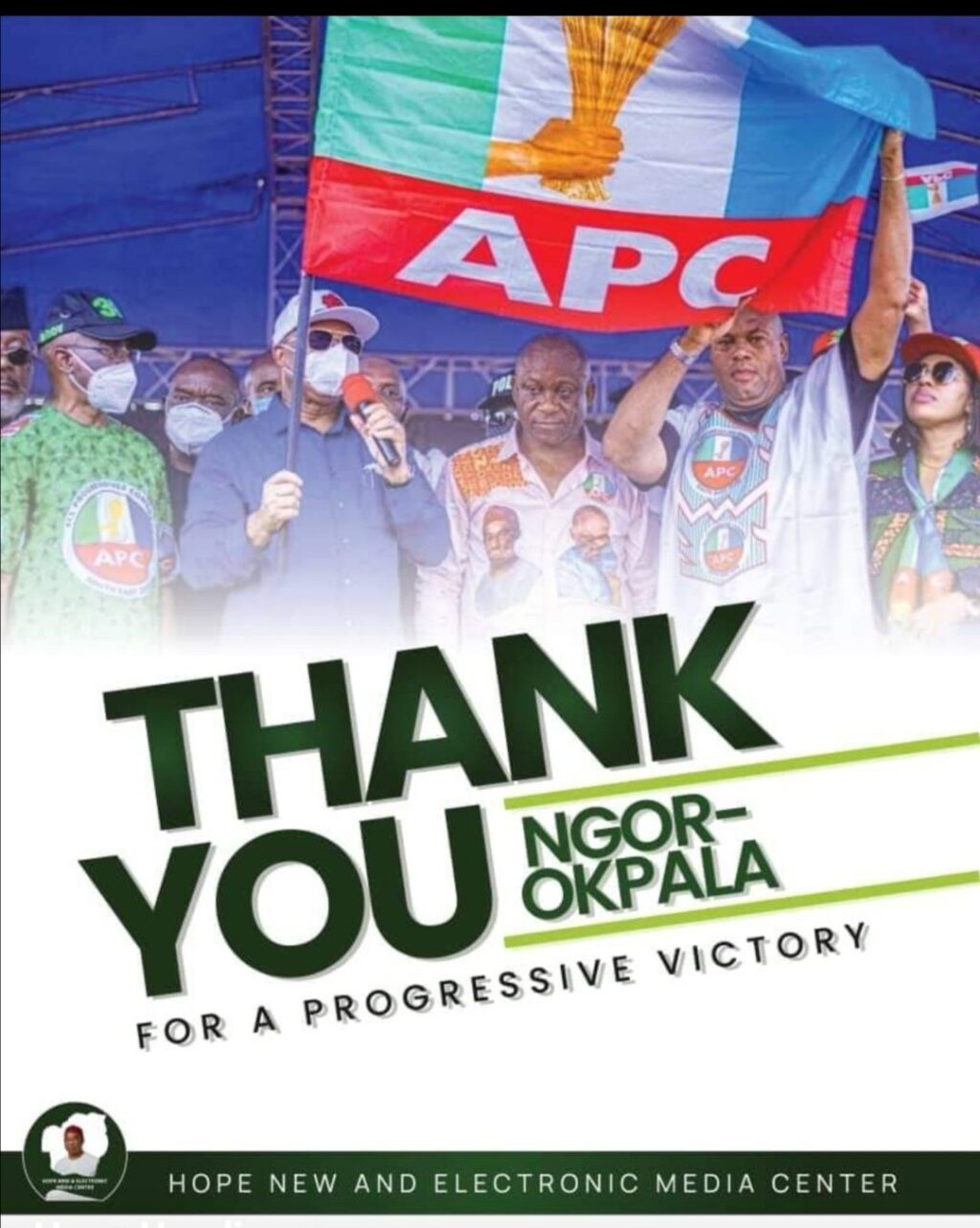 #Politics: Sen. Hope showers appraisal on Ngor Okpala after the election success
The most important factor in a democracy are the people, especially when endowed with the powers to make their choices and define their destinies.
The victory of our Party, the All Progressives Congress (APC) at the Ngor Okpala State Constituency Bye-Election yesterday, confirms that the power of the people navigates democracy and should never be taken for granted.
I commend Ndi Ngor Okpala for turning out en mass to elect Amajironwu Blyden Okanni of the APC as the preferred candidate of choice to represent their Constituency at the Imo State House of Assembly. This was made possible by our people-oriented policies which returned power to the people and eventually fostered a peaceful conduct of the election.
I therefore, congratulate the good people of Ngor Okpala on the successful and peaceful discharge of their civic responsibility by bestowing their mandate on our great party, the All Progressives Congress (APC). With the improved democratic practice in Imo State and the progressive delivery of its dividends to our people, the people of Ngor Okpala will now join the rest of the State to experience quality representation.
Congratulations to Blyden Okanni Amajirionwu on his well deserved victory. I urge him to justify the confidence reposed in him by offering selfless service to Ngor Okpala at the Imo State House of Assembly (IMHA). On the same note, I congratulate members of our party at the Local Government and State levels, under the Chairmanship of Hon. Macdonald Ebere PhD for rallying together to deliver this outstanding victory.
Truly, power belongs to the people and this was overwhelmingly demonstrated yesterday by the good people of Ngor Okpala. On our part as a Government, we will continue to promote this fundamental right of the people to freely vote and be voted for, as we enhance our delivery of developmental projects across Imo State.
Once again, congratulations to Ndi Ngor Okpala.