#Politics: Sen. Hope Uzodinma receives the newest house member Hon. Blyden Okanni Amajirionwu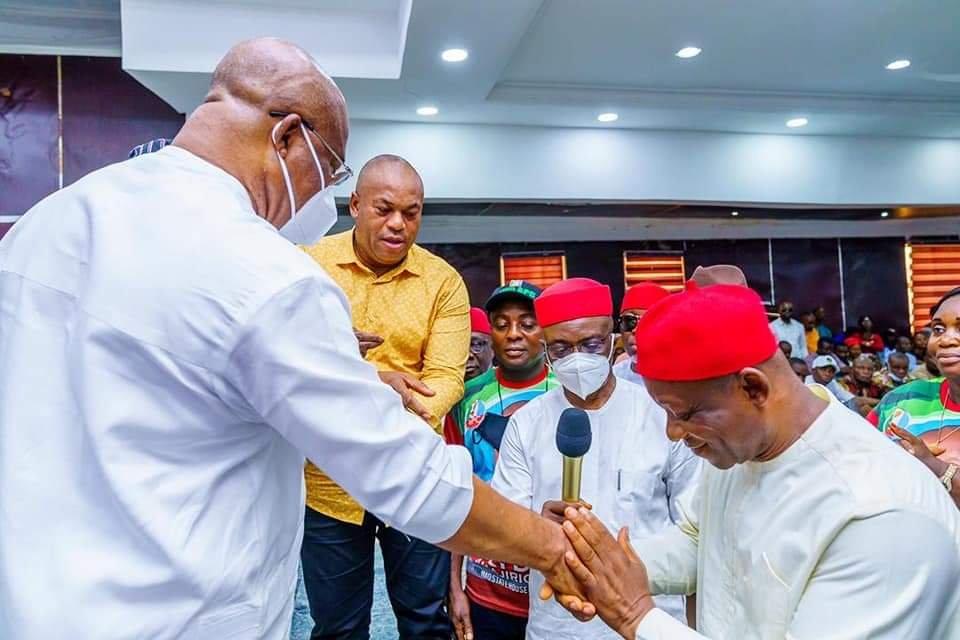 #Politics: Sen. Hope Uzodinma receives the newest house member Hon. Blyden Okanni Amajirionwu
Earlier today, I received the good people of Ngor Okpala as they formerly presented their own, whom they elected to represent them at the Imo State House of Assembly (IMHA), Blyden Okanni Amajirionwu.
Jubilant at their liberation from political bondage, Ndi Ngor Okpala now enjoy political autonomy courtesy of the democratic principles of our great party, the All Progressives Congress (APC) in Imo State.
To complement on the ongoing restructuring of the council, I shall transmit a letter to the Imo State House of Assembly (IMHA) for the inclusion of Ngor Okpala as a member of the Imo State Oil Producing Area Development Commission (ISOPADEC) due to the oil exploration in the Local Government Area, even as we are optimistic of victory at the Supreme Court on the 35 oil well dispute, most of which, fall within Ngor Okpala.
This liberation, your struggle and efforts will not be in vain. We will support Ngor Okpala to recover all they had lost for over 16 years.
Congratulations once more for the new freedom and liberation.