#Politics: Who Is Princess Ifem Enwerem?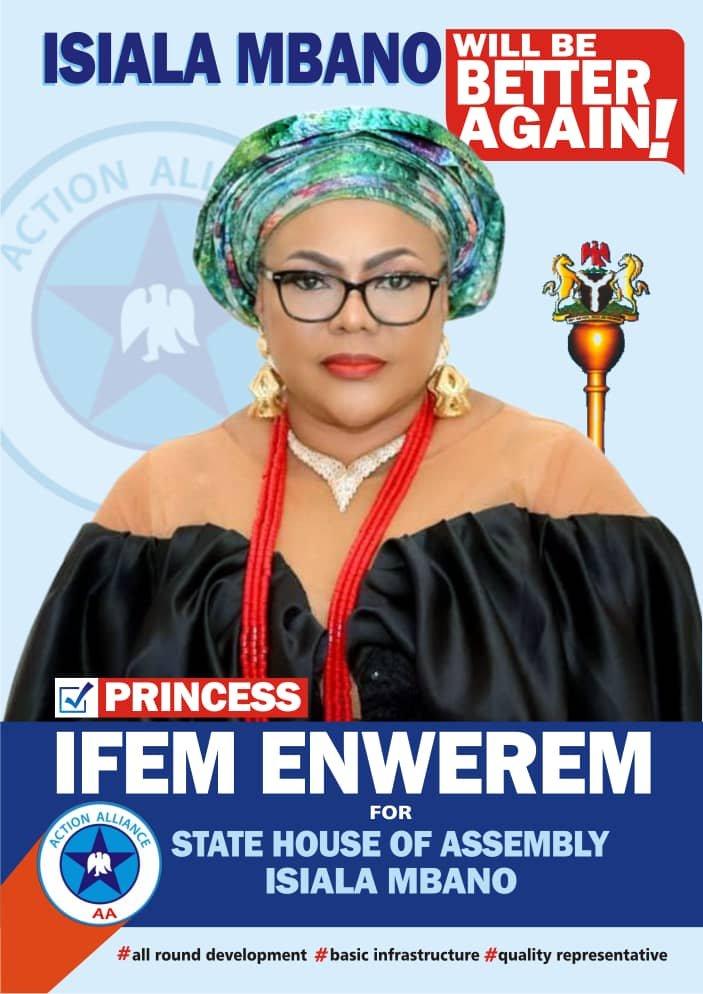 #Politics: Who Is Princess Ifem Enwerem?
Princess Ifem Enwerem is an illustrious daughter of Osuachara in Isiala Mbano Local Government Area, in Imo State.
She is the definition of a virtuous woman, an amazing mother, a philanthropist, a successful entrepreneur, a great motivator, and a multi-talented woman.
Born to lead, Ifem is a multi-award winner in her various careers, a radio presenter, promoter, speaker, and event compere. She is the founder/co-founder and CEO of many reputable organizations which serve as channels to promote, empower, and transform society.
Founder: Nigerian Community Centre, UK, Hidden Treasure – Real U Foundation, 234 Global Afrobeat & Recognition Awards, Fibromyalgia awareness, founder and president of the prestigious Imo State Women Ambassadors UK (ISWAI UK) whose main objective is to support and encourage good governance, and also to promote Igbo Language and rich cultural heritage, and the list goes on.
She is a distinguished nwada Igbo who is proud of her origin and culture and has been promoting the same wherever she goes. She was once the Media Ambassador for Ohaneze Ndigbo, UK, and Bureau Chief of Ohaneze Magazine Worldwide. She is the only lady among a group of eight that facilitated and has been promoting the popular Igbo Festival Of Arts and Culture (IFAC)UK & Ireland, which has become an annual event for over ten years now. IFAC has become a popular channel through which Igbo communities in the UK, Ireland, and Europe, in general, come together to showcase what makes their locality spectacular. In recognition of her invaluable contribution to promoting the unique Igbo Arts and Culture, Princess Ifem was honored with a prestigious award at the just concluded IFAC annual event, 2022.
Princess Ifem Enwerem is a presenter of the Online TV Show – Princess Ifem Enwerem Entertainment Talk Show on Heritage Television where she promotes Upcoming Artists, fashion, Culture, Lifestyle, and movies.
Princess Ifem Enwerem possesses an undepletable pot of initiatives. Always ready to be involved or be a partner in any worthy course. Reaching out to the helpless and voiceless is a passion she highly cherishes.
CC:
Princess Ifem Enwerem
Ifem P Enwerem
Princess Ifem Enwerem Support Group