#Praises: In his presence with Anthony O Francis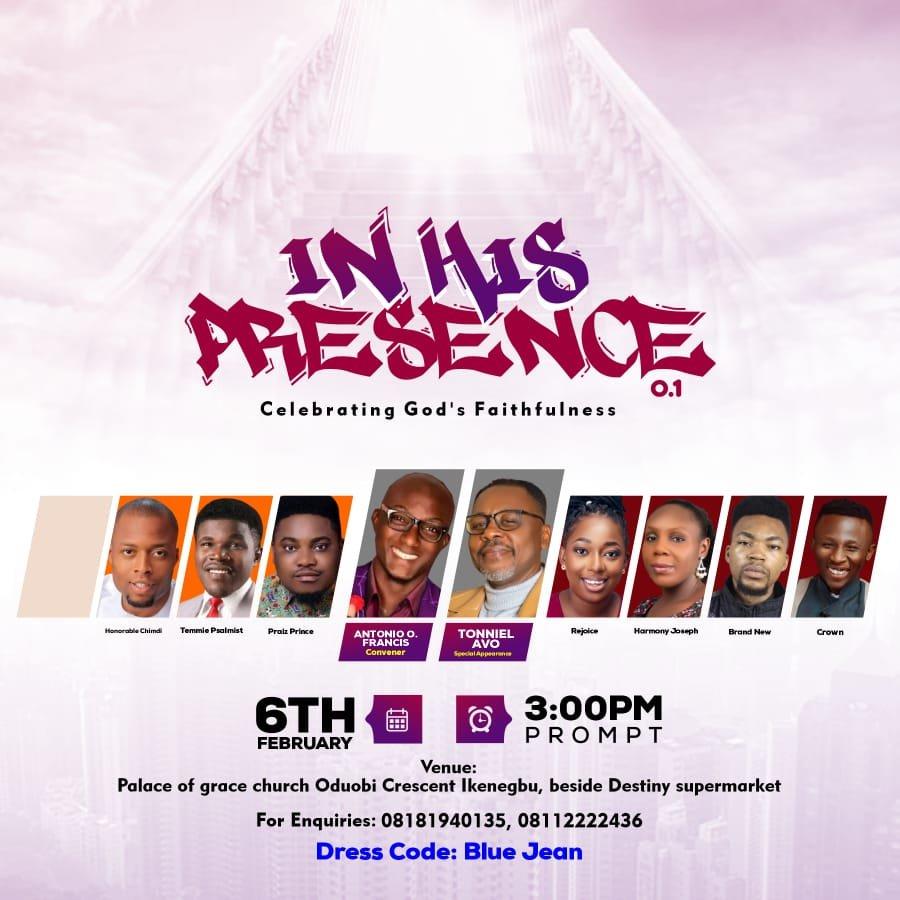 #Praises: In his presence with Anthony O Francis
Where will you be tomorrow, if not in his presence?
Don't you wish to be part of the unveiling of God's presence?
Anthony O Francis present "In his presence" is a great Gospel event that would bring together amazing personalities that will be dishing out worship, praises and great value, featuring Tonniel Avo, Honourable Chimdi,  Temmie Psalmist, Praiz Prince, Harmony Joseph, Rejoice, Brand New, Crown any many others.
Embrace the opportunity to dwell, connect, relate and worship in His Presence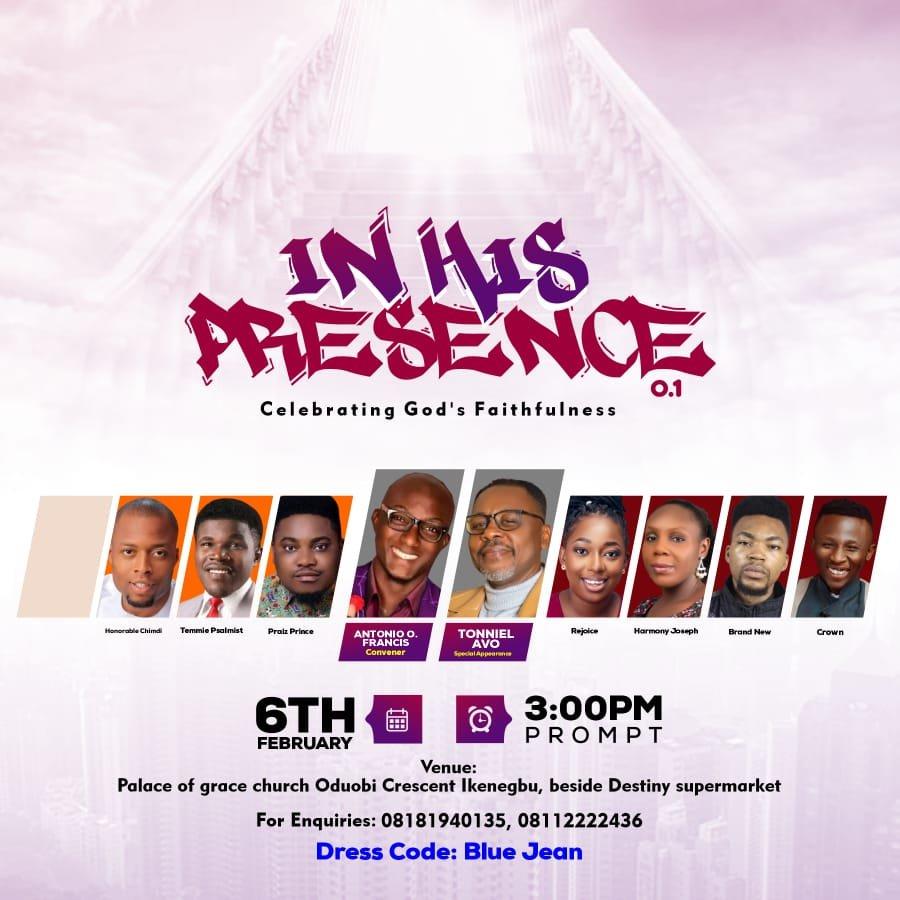 Date: 6th of February 2022
Venue: Palace of Grace Church Oduobi Cresent Ikenegbu, beside Destiny Supermarket
Time: 3:00pm
Dress Code: Blue Jean
For more information call, 08181940135 or 08112222436