Quingist popcorn from Owerri to the whole world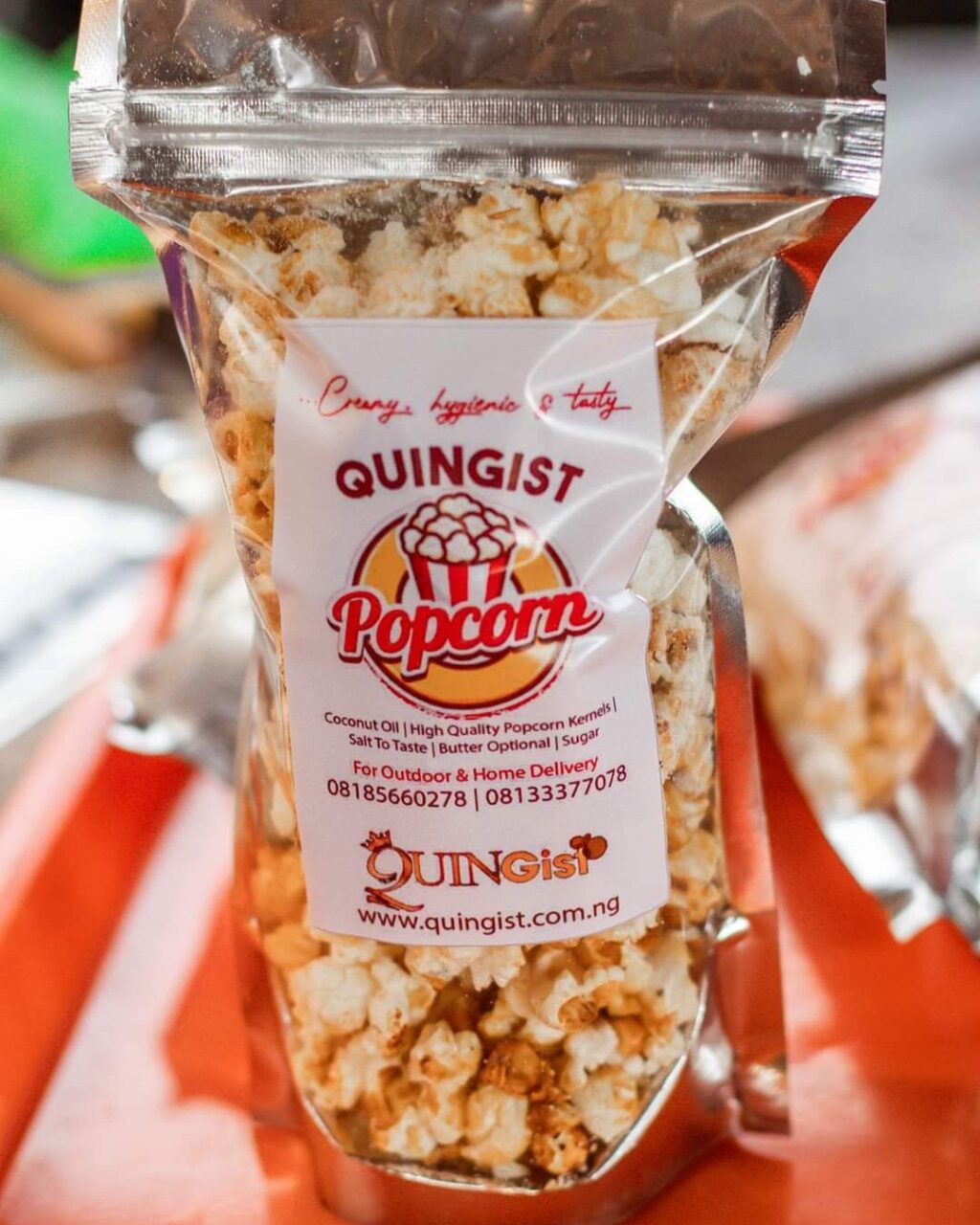 #Quingistpopcorn from Owerri to the whole world
Quingistpopcorn is that snack that you'd wish you were told earlier about.
It is milky and crunchy too.
This is that snack that can serve both the elderly and toddlers.
This is because it is not too sugary and it's very healthy with less cholesterol
#Quingistpopcorn is a super rich snack that you can gift to both the high and mighty, it can be served at any event both birthday parties, weddings etc
We need distributors in many states in Nigeria.
Call us: 08185660278