#Religion: Imo Mega Prayer Walk Loading.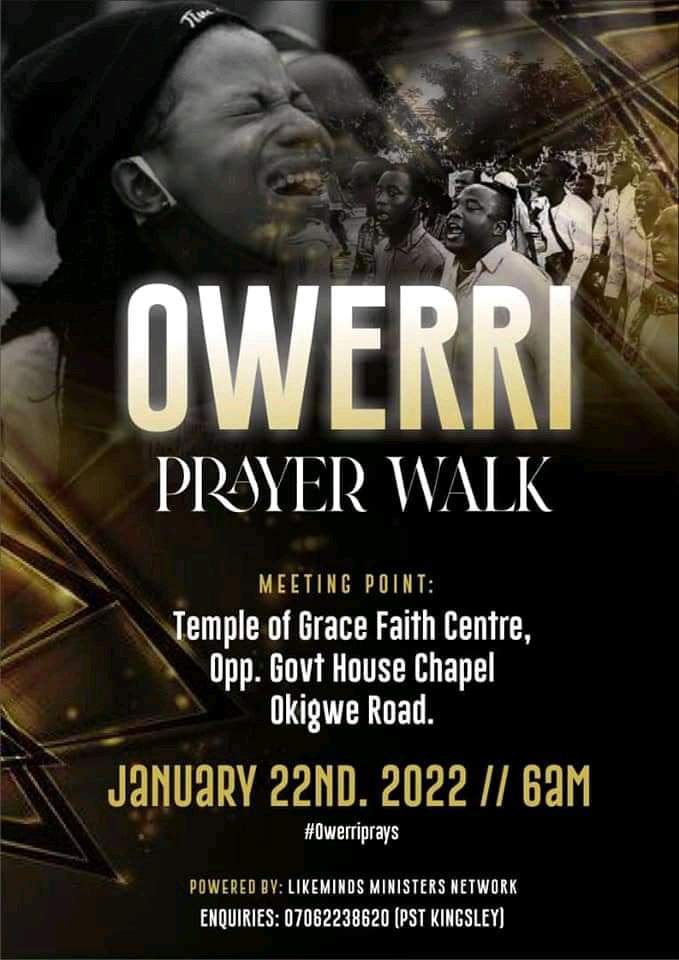 #Religion: Imo Mega Prayer Walk Loading.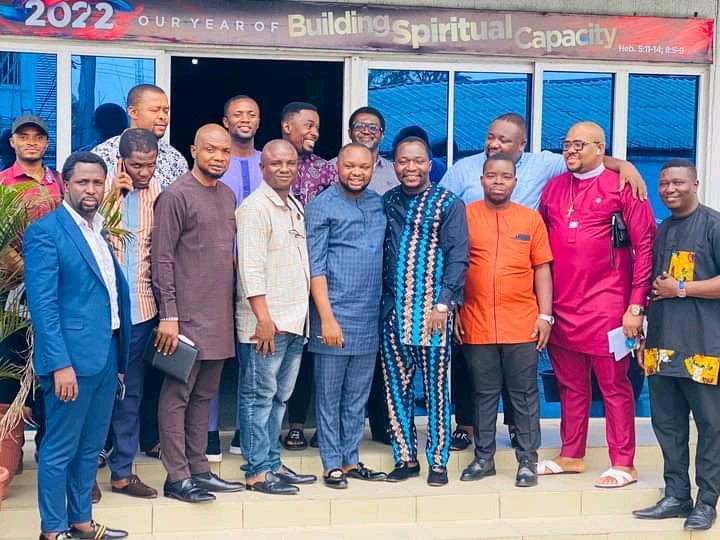 Prayer is vital in the formation and growth of every state and nation.
The Bible vividly say we should pray for the peace of Jerusalem.
To paraphrase, we should pray for the peace of Nigeria, IMO state, LGA, village or even community.
Apostle Paul asked us to pray for our leaders, for it is God who put them there. Someone will say is it God that put Adolf Hitler or Gaddafi, the answer is yes.
In the Bible, God handed the Israelites over to nations, so they will be oppressed because they disobeyed and rebelled. So, sometimes God hands a nation over to cruel leaders, so the people can discover their errors.
Today there are numerous things in the nation, state that only prayer could settle. Our leaders need prayers, even you and I need to pray. The Bible says men are always ought to pray and not to faint. It also says the effectual, fervent prayer of the righteous does much.
You might be thinking the governor don't need me, his cabinet don't need me. That is a big lie, apart from your responsibility as a citizen they require your prayer. Through your prayer, you can guide their hearts to make right decisions. Through prayer, you can prevent bad politicians from taking control of the state. Through your prayer, you can stop them from signing bad unfavorable laws.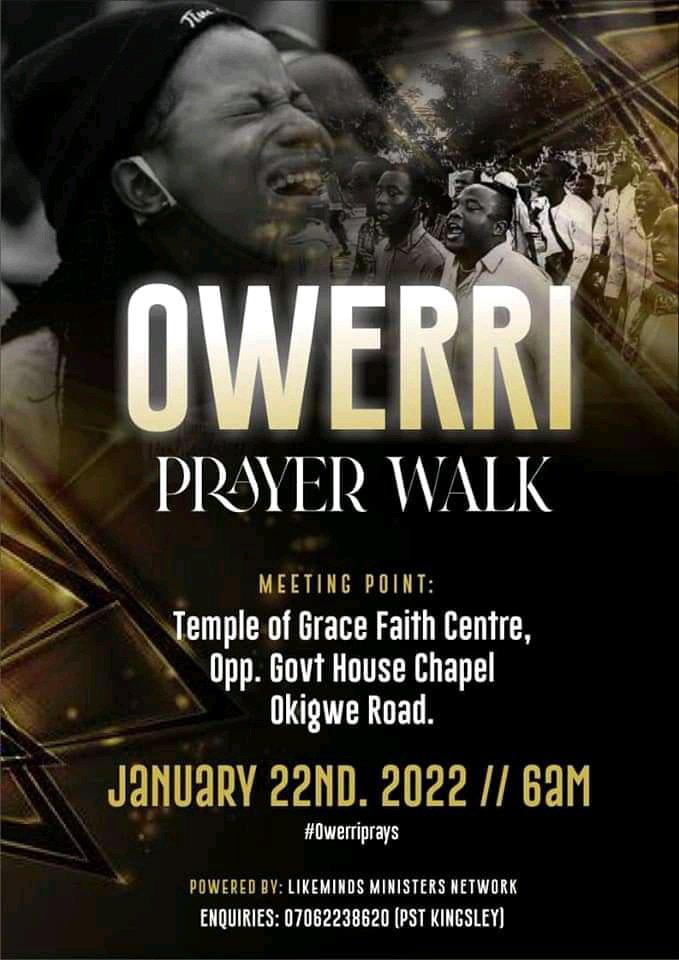 In the book of Esther a decree was issued for every Jew to be killed, It took collective prayer from all Jews for it to be reversed.
How about in Jonah, God sent him to warn the people of Nineveh of an impeding destruction if they failed to change? It took general prayer and fasting for God to show mercy.
All these examples show that our prayer is needed in our state and nation.
Imo state requires your prayer, the governor needs it. We all do for things to go well in the state and for our life to improve.
Permit me to say, What prayer can not do, does not exist.
The prayer walk will hold on January 22, 2022 by 6am.
Everyone will converge at temple of grace church opposite Rockview.
Don't miss it.