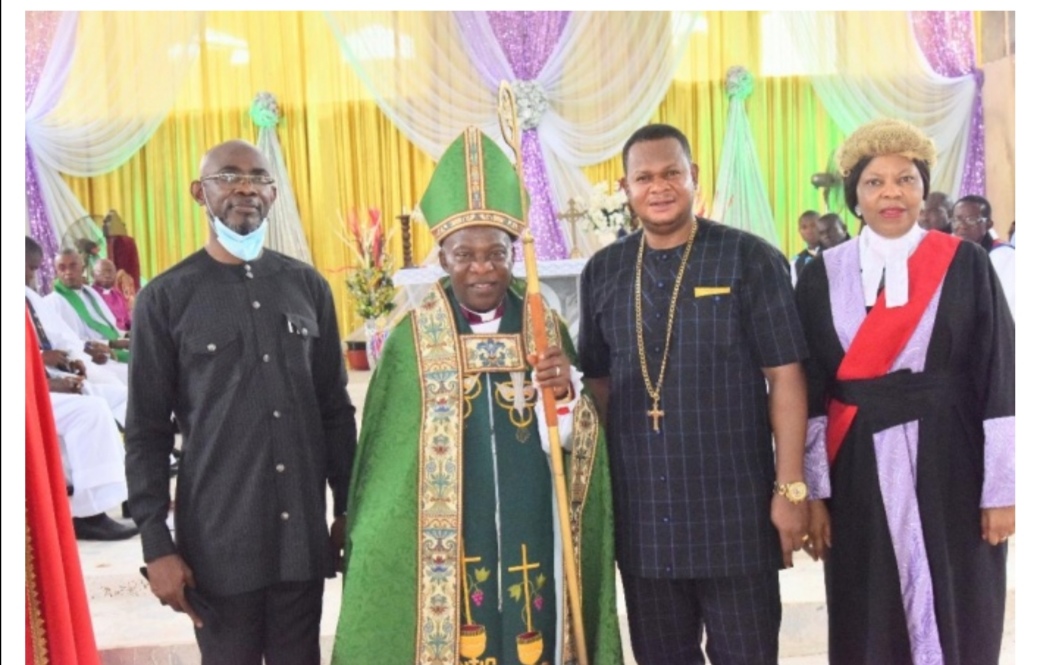 Rev. CNN represent Sen. Hope at the  Anglican Diocese of Egbu Synod, pleas prayer for Imo State
The Special Adviser to the Imo State Governor on Religious Affairs. Very Rev. CNN Nwanebu was at the Synod held by the Anglican Diocese of Egbu to represent Senator Hope Uzodimma, as he was invited to facilitate with the Diocese on her Second Session of the 9th Synod.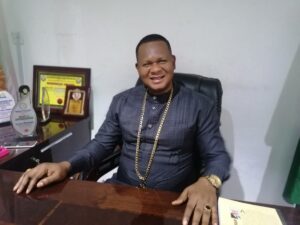 ~~~~~~~~~~~~~~~~~~~~~~~~~~~~~
The Governor who was represented by his Special Adviser, donated a huge amount of 10million naira to support the gospel and also gave words of advice to the people of Imo and he urge the clergymen to pray for the state and also remind them that Imo is our own, leaders will come and go but Imo State will remain.
The Synod was Theme: ''I have Given You an Example (John 13:15)" and the ceremony was held at St John's Anglican Church, Naze in Owerri North LGA, Imo State.
In his message at the closing ceremony on Sunday, The Very Rev. Chidi Nwanebu (CNN), requested the Synod to continue to pray for the State so as to "come out of the several challenges, especially the insecurity and its resultant effects."
~~~~~~~~~~~~~~~~~~~~~~~~~~~~~
He also urged the congregation not to allow anybody or group of people to destroy the State and pleaded with all to join hands together to salvage the State.
He said he also prayed for the success of the Synod, noting that he had no choice as the Bishop of Diocese of Egbu, His Lordship Rt Rev Geoffrey Enyinnaya Okoroafor remains a friend and brother.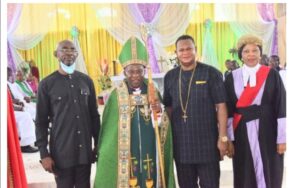 Responding, Bishop Okoroafor thanked the Governor for honouring their invitation and pledged to continue to pray for the Governor and Imo State in general.
Highlight of the programme was special prayer for the Governor by His Lordship,  Rt Rev Bright Ogu (Rtd) of the Anglican Bishop of Mbaise.
The Special Adviser on Religious Affairs was accompanied on the occasion by the Chief Press Secretary and Media Adviser to the Governor,  Oguwike Nwachuku.