Senator Godswill Akpabio Emerges as President of the 10th Senate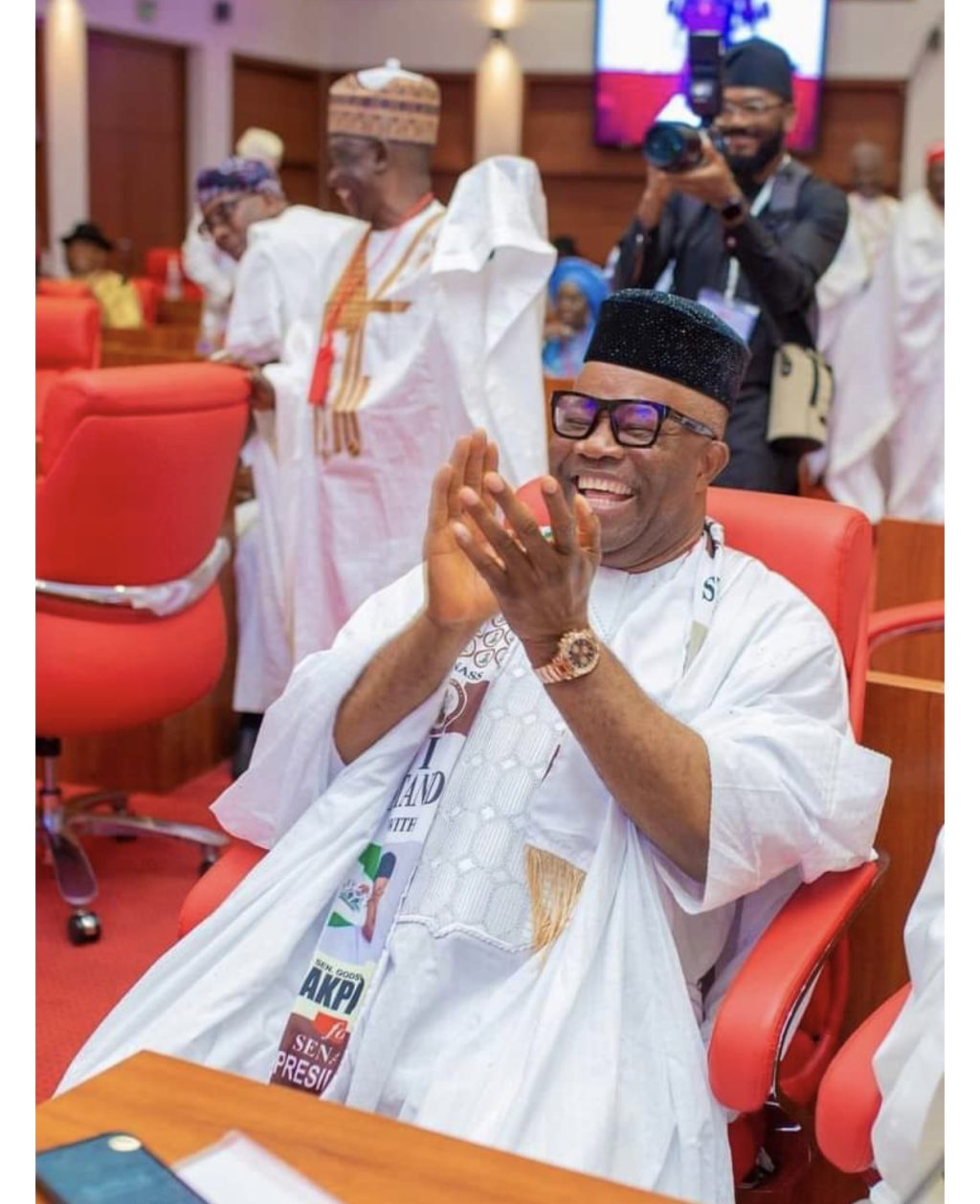 Tension Grips Senate as Leadership Battle Unfolds
In a highly anticipated turn of events, Senator Godswill Akpabio has emerged as the President of the 10th Senate, leading to palpable tension within the upper chamber of the National Assembly. The battle for the coveted leadership position took center stage on Tuesday, captivating the attention of the nation.
The proceedings for the election of the presiding officers of the Senate were initiated by Sani Tambuwal, the Clerk of the National Assembly. The contenders vying for the office of the number three citizen were Senator Godswill Akpabio, an All Progressives Congress (APC) lawmaker representing Akwa Ibom North West, and Senator Abdulaziz Yari from Zamfara North West, also of the APC.
Senator Ali Ndume, hailing from Borno South, stepped forward to nominate Akpabio, while Senator Elisha Abbo from Adamawa North nominated Yari. The nomination of Akpabio was seconded by Senator Olamilekan Solomon Yayi from Ogun state.
In a tightly contested election, Senator Godswill Akpabio emerged victorious, securing the highest number of votes with 63 in his favor. Senator Abdulaziz Yari garnered 46 votes. Following the announcement, Akpabio was promptly sworn in as the President of the 10th Senate, marking a significant milestone in his political career.
The next step for President Akpabio is to inaugurate the remaining Senators, after which the sitting will be adjourned. This historic moment in the Nigerian Senate sets the stage for the new leadership to shape the legislative agenda and drive the nation's progress.
As the nation awaits the impact of this new development, all eyes will be on President Akpabio and the Senate as they embark on their legislative journey. The decisions made and the policies formulated under this leadership will undoubtedly have a profound effect on the country's future.
With the dust settling after this intense battle, the focus now shifts to the collective efforts of the 10th Senate to fulfill their responsibilities, represent their constituents, and contribute to the growth and development of Nigeria.