Set Apart Women Conference 2 in happening on 20th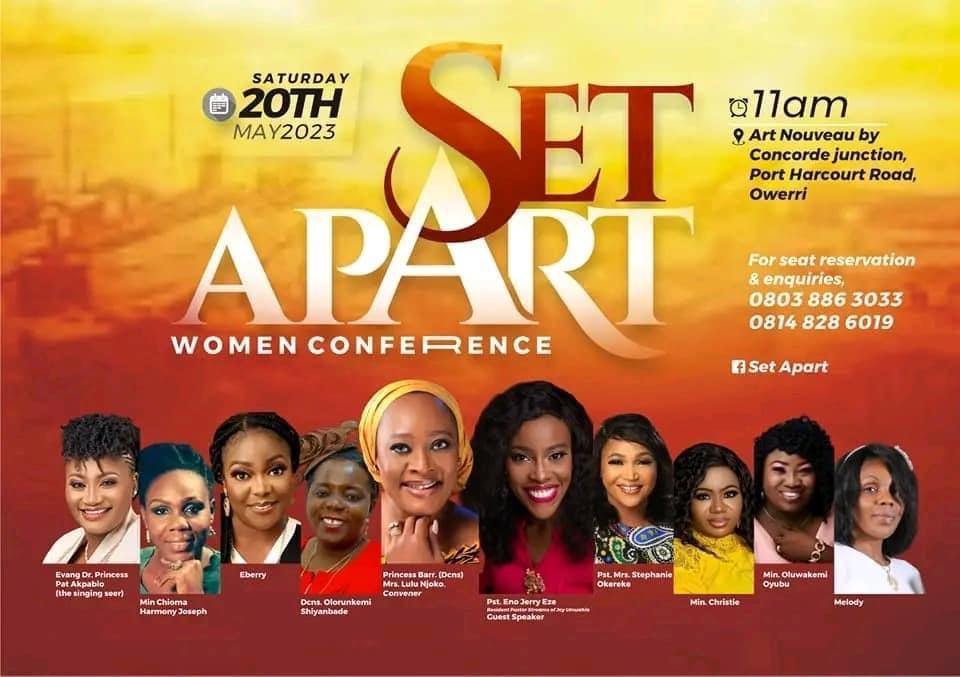 Set Apart Women Conference 2 in happening on 20th
The Set Apart Women Conference is back and better.
The Set Apart Women Conference is a unique opportunity for women to come together, share their experiences, and be empowered to live their lives to the fullest. The conference promises to be a day of learning, inspiration, and transformation. Attendees will have the chance to hear from some of the most respected and influential women of God who have made a significant impact in their localities and in the country at large.
Last year's edition of the conference was a resounding success, and this year's conference promises to be even better. Attendees can expect to receive powerful teachings and insights that will help them to navigate the challenges of life and achieve their goals. The conference will also feature interactive sessions, where attendees can connect with other women and build meaningful relationships.
The Set Apart Women Conference is an initiative that seeks to empower women and equip them with the tools they need to succeed in every area of their lives. This year's promises to be a life-changing experience that attendees will never forget. If you are a woman looking to connect with God and other like-minded individuals and be inspired to live your best life, then this conference is for you. Mark the date and don't miss out on this incredible opportunity.
This conference promises to be an impactful and transformational event for the women of Imo State and beyond.
The second edition of the conference is set to hold on Saturday, May 20th, 2023 at the Art Nouveau Event center on PH Road in Owerri.
The conference will be hosted by Barrister Lulu Njoko CEO of Priceless Stores, and and other ministers of God. Attendees can expect to be blessed by the wisdom and experiences of the virtuous women of God who will be speaking at the conference. This is an opportunity to sit under the unction and have your life transformed. Don't miss out on this life-changing event. Mark the date and set a reminder.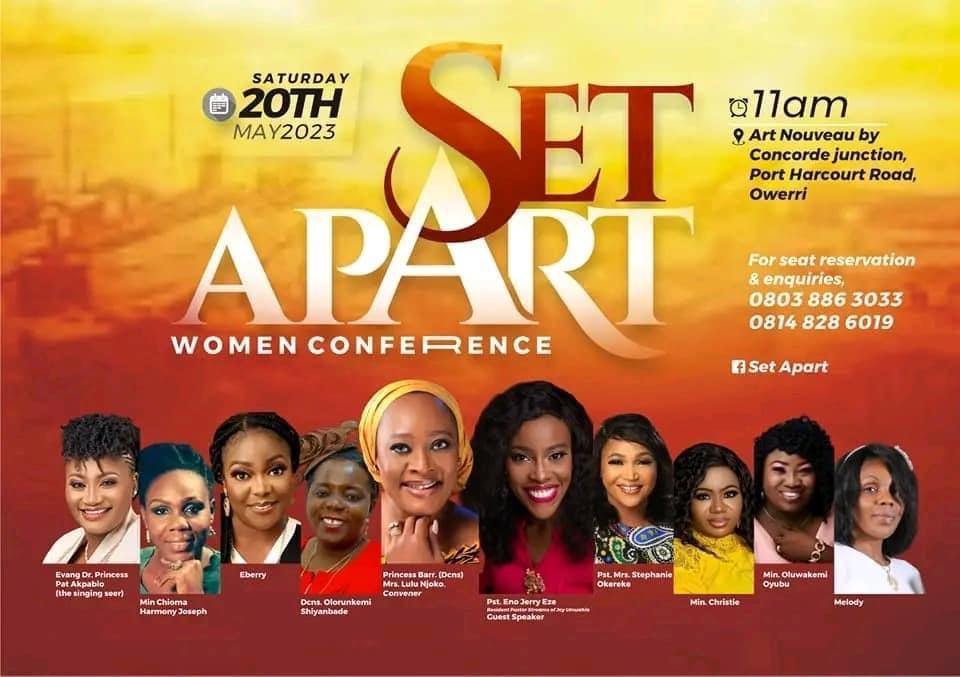 Duru Eunice Adaku
02/05/2023