#Snacks: Adik's Cakes Ventures is now open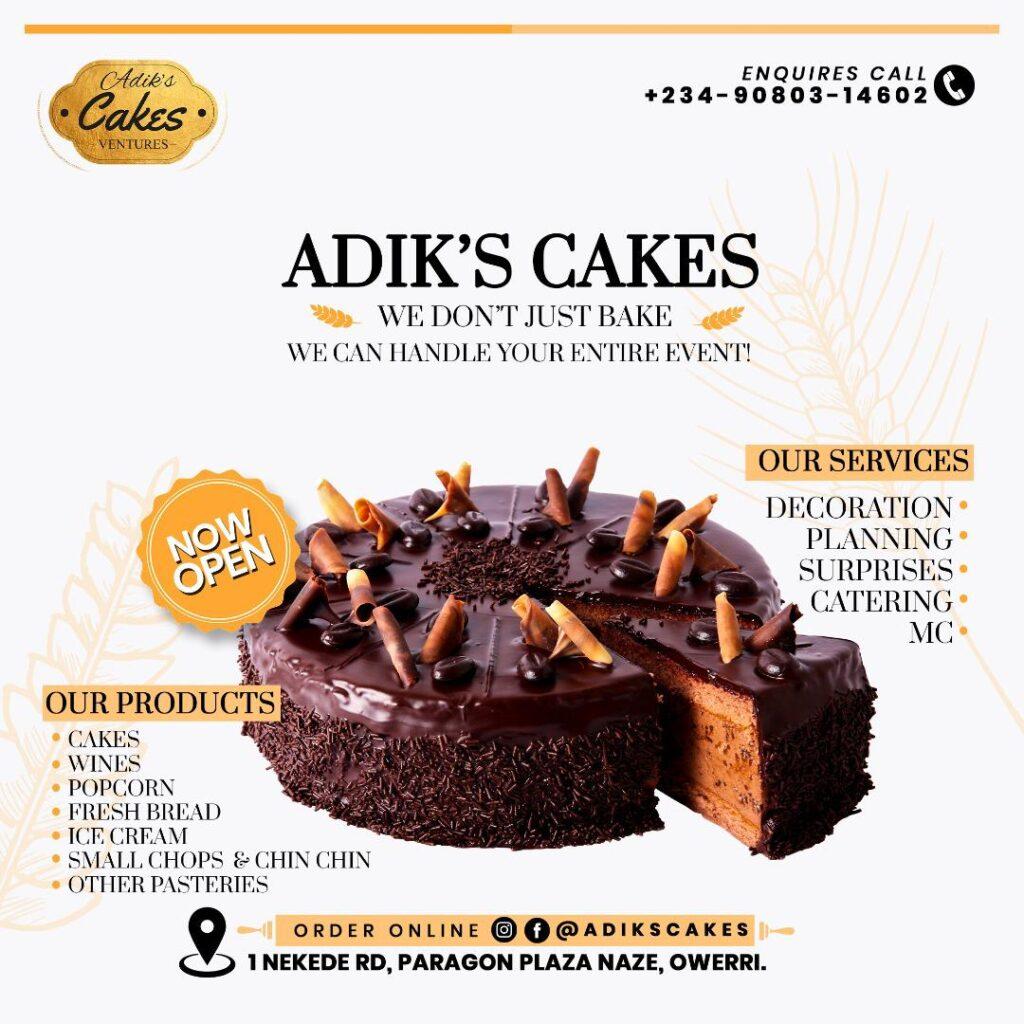 #Snacks: Adik's Cakes Ventures is now open
Have you heard of Adik's Cakes?
Do you know that cake is the popular thing among our today youths?
At Adik's Cakes Venture, we don't just bake, we handle your entire event.
Our passion for cake decorating, cake making has been taken to the next level
Adik's Cakes is your best opportunity to have a stress-free event, we handle all different occasions.
We have adequate knowledge about cake making and all sorts of snack preparation and the difference are in the taste.
We Will help you Find Cakes for Every Occasion, Surprise party, Happy Birthday, to Send Birthday Cakes to Family & Friends Anywhere in Nigeria.
To Shop at ADIK'S CAKES
Visit: No1 Nekede Rd, Paragon Plaza Naza, Owerri.
Phone Lines
+2349080314602