#Support D'inspire Affiliate Network with Daniel Nwankwo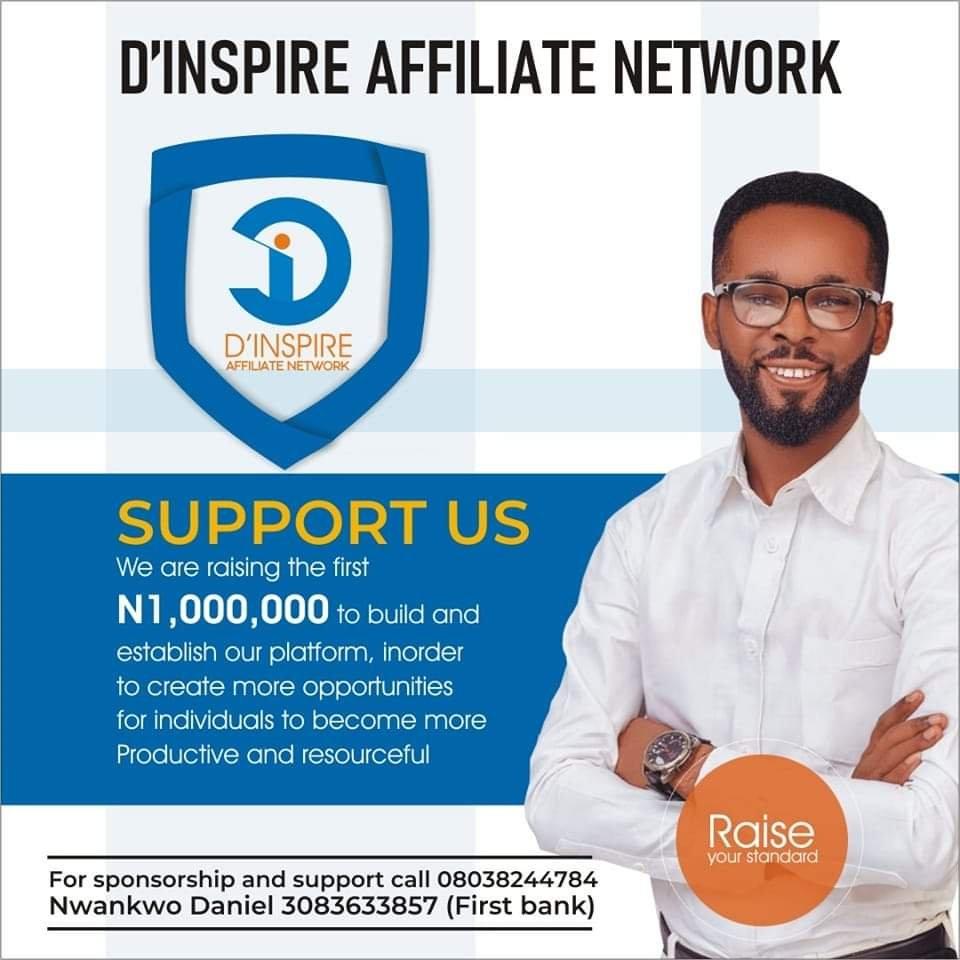 #Support D'inspire Affiliate Network with Daniel Nwankwo
There is one thing we all do everyday and that is to either Buy or Sell something.
A whole lot of people have been asking me about what they stand to gain and learn when they join D'inspire affiliate network.
Now here is a little insight I can give to you.
D'inspire affiliate network is a community based affiliate marketing system, that allows individuals to recommend quality products and services to people within their space and earn money while doing so.
They can do this effortlessly using their mobile phones to promote the company's products and services online and attract customers to patronise us with their referral code.
With that being said,
One way anyone can increase their value and make money is to solve a problem.
This can be achieved through the informations you provide, the products you sell and the services you render.
And one of the major challenges most people have to start up a business is to have access to products they can offer to the public that can generate funds and profits for them, and this probably can be due to financial constraints.
Seeing this as a challenge, we have taking it as responsibility to provide these products at a very minimal costs that can help affiliates to sell and make money for themselves.
These products are not limited, we are open to receive suggestions from affiliates to understand the kind of products they can comfortably and passionately sell and make profits.
And that is the main reason why we are working so hard to raise the necessary funds to invest in high demand products and services that can give satisfaction to the public.
Like I said the other day.
We are very much open to partnerships, sponsorships and investors.
We are building a world of possibilities. Join us today and also tell your friends about it.
Now click on the link below to get started.
http://bit.ly/dinspireaffiliate
We are winning.
#D'moreStores
#D'inspireConsult
#D'inspireAffiliateNetwork