The Coca-Cola Foundation Partners CSAAE to Tackle Youth Unemployment through Digital Empowerment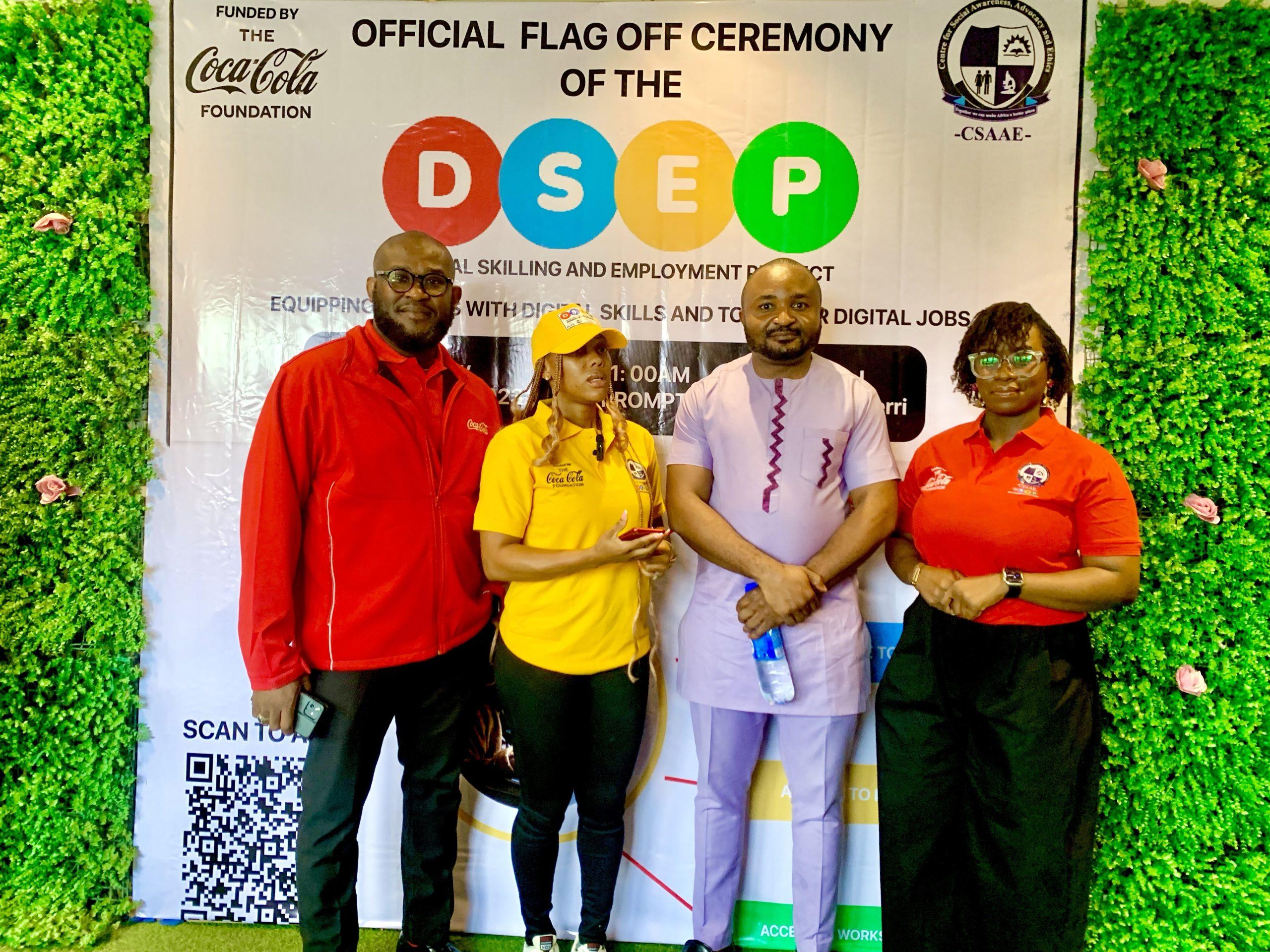 The Coca-Cola Foundation Partners CSAAE to Tackle Youth Unemployment through Digital Empowerment
The Coca-Cola Foundation partnered with The Centre for Social Awareness, Advocacy and Ethics (CSAAE) to launch the Digital Skilling and Employment Project (DSEP) aimed at equipping 200,000 Nigerian youths with digital skills to tackle the issue of youth unemployment in the country. The project, implemented in collaboration with Corporate Imo Impact Partners and the Ministry of Digital Economy, Imo State, is expected to help alleviate the increasing rate of social vices and crimes in local communities in Nigeria, particularly in Imo State.
The project was launched on April 18th in Imo State and is set to last for 24 months. It will train youths in different areas of digital skills including cyber security, web development, artificial intelligence, cloud computing, and others. The beneficiaries of this programme will be selected from various urban, sub-urban, and rural areas in Imo State and across Nigeria.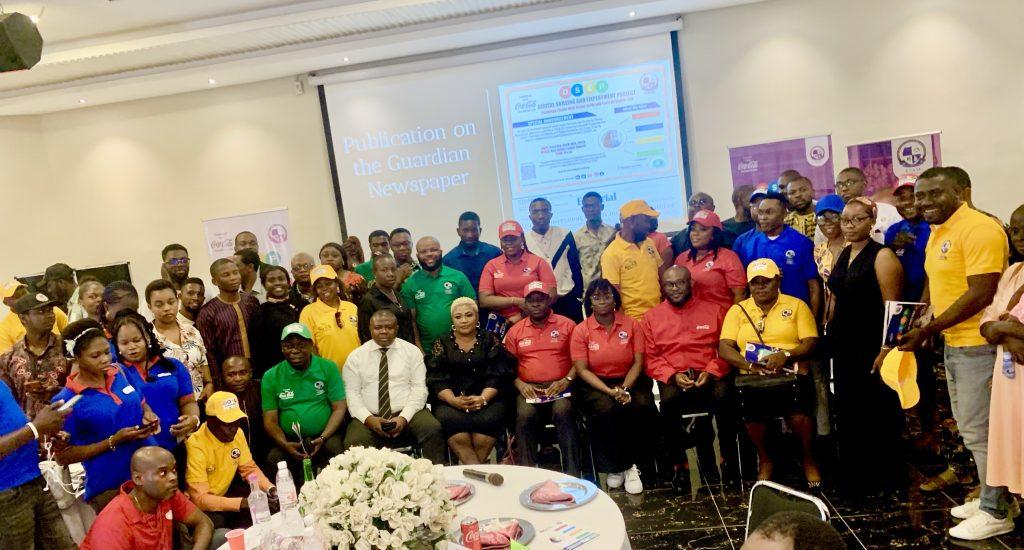 The President of The Coca-Cola Foundation, Saadia Madsbjerg, said "We are thrilled to contribute to youth development initiatives such as this, as digital entrepreneurship rapidly gains momentum in Africa. By offering skills and training in this field, we aim to boost socioeconomic growth throughout this resource-abundant continent. Our commitment extends beyond Africa to the global stage, as we actively seek collaborations with suitable partners to drive the essential progress needed for Africa's advancement."
The Founder and Executive Director of CSAAE, Rev. Fr. Dr. Godswill Agbagwa, emphasized that the project would inspire youth to launch and grow digital ideas in areas of global market demand.
The project will also provide access to subsidized laptops and workstations to enable the trained youths to play effectively in the global digital economy. After the completion of the trainings, beneficiaries of the programme will be provided with laptops and workstations to enhance productivity. The organisers of the programme recognise that there are societal challenges that may impede productivity, such as access to power supply and internet connectivity, and have thus decided to provide much-needed workstations to the participants.
The project is expected to impact 200,000 participants directly, who will in turn share their experience and inspire a new generation of digital entrepreneurs in Nigeria's South East region.
About The Coca-Cola Foundation
The Coca-Cola Foundation's mission is to make a difference in communities around the world where The Coca-Cola Company operates and where our employees live and work. We support transformative ideas and institutions that address complex global challenges and that leave a measurable and lasting impact. Our giving is focused on sustainable access to safe water, climate resilience and disaster risk preparedness and response, circular economy, economic empowerment, and causes impacting our hometown community. Since its inception in 1984, The Coca-Cola Foundation has awarded grants of over $1.5 billion in service of its mandate to strengthen communities across the world.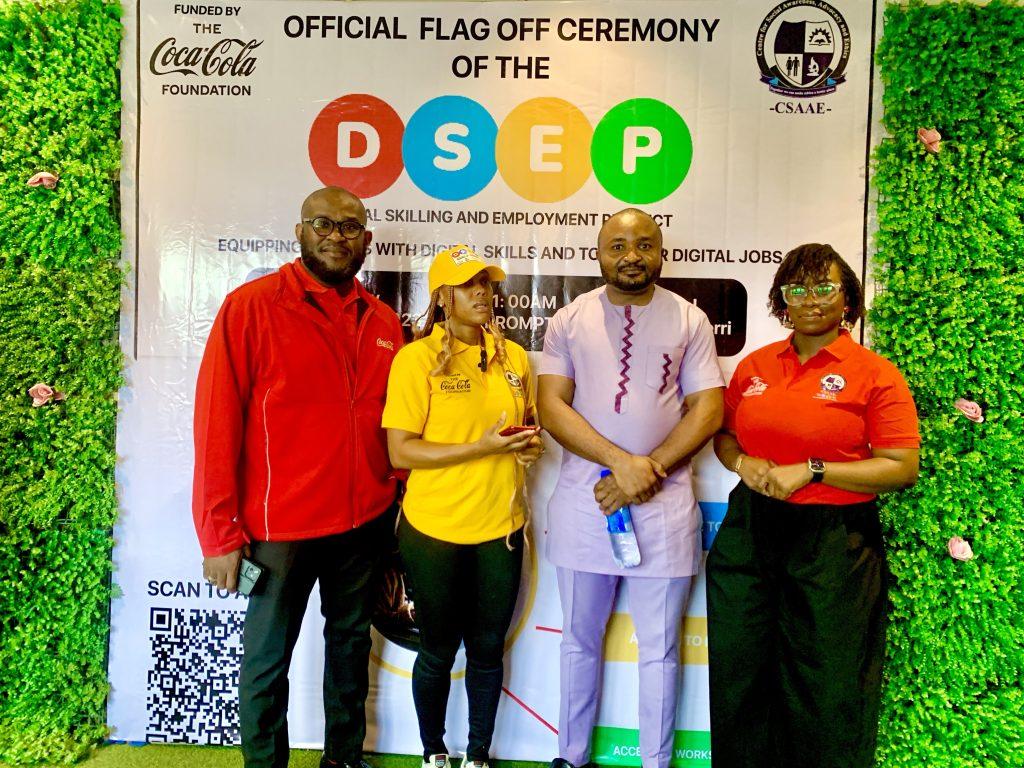 About CSAAE
CSAAE envisions a better society where all can find support and encouragement to work hard, live with dignity and feel proud to belong. The Centre pursues its vision through three distinct but interrelated programs:
A socioeconomic program that enables entrepreneurship, women and youth empowerment as well as quality education, healthcare and environment.
An advocacy program that advocates for human rights, rule of law, good governance and anticorruption.
An ethics program that promotes ethical leadership, business and professional ethics.