The President of ANMD Mr. Kenneth U. Ibeanusi
Commission the Imo State Office Complex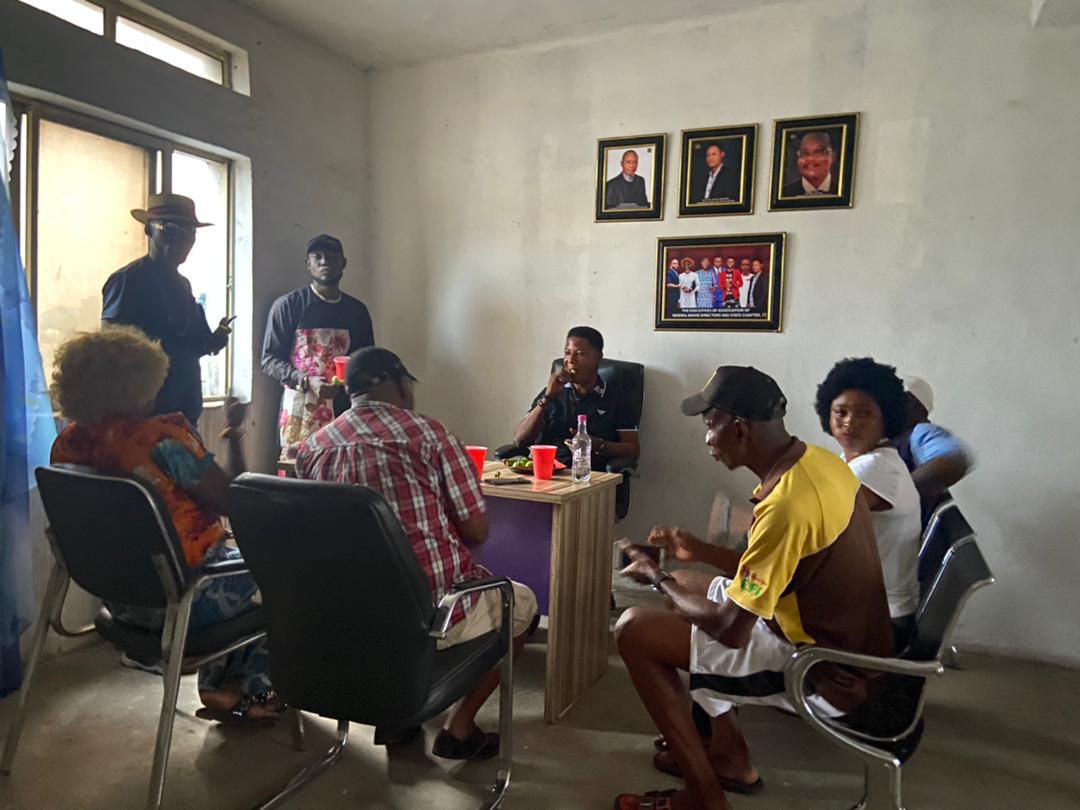 The President of ANMD Mr. Kenneth U. Ibeanusi
Commission the Imo State Office Complex
On Friday being the 15th of October the President of ANMD in the person of Mr. Kenneth Ugochukwu Ibeanusi was in Imo to commission the office complex of ANMD located at No 206 Okigwe Road Orji, Owerri Imo State.
The President was welcomed by the State Chairman Mr. Zion Onyeka Nwaigwe.
---
Association Of Nigeria Movie Directors (ANMD) was founded in 2015 and within a short time grown with branches, with the vision to make Nollywood movies more acceptable to the outside world, by producing quality contents that will meet international standards.
---
Association of Nigeria movie Directors is in affiliation with various Nollywood Association and other Associations all over the world.
Their seed in Imo has germinated and today they are commissioning an office.
It is a thing of joy to see what you planted germinating and strongly.
---
The President's entourage consists of the like of:
Chairman: Zion Onyeka Nwaigwe
Secretary: Bright Chukwu
Financial Sec: Chijioke Eluchie
National P.R.O: Raymond Anyanji
National Assistant Director Of Social: Anthonia Obiobueze
Abia State Chapter P.R.O: Ozioma Nwaigwe
Induction Organizing Chairman: Amayor Uzo Phillip
Victor Oklo and many others
Pictures: