#UIYM: Wealth in Agriculture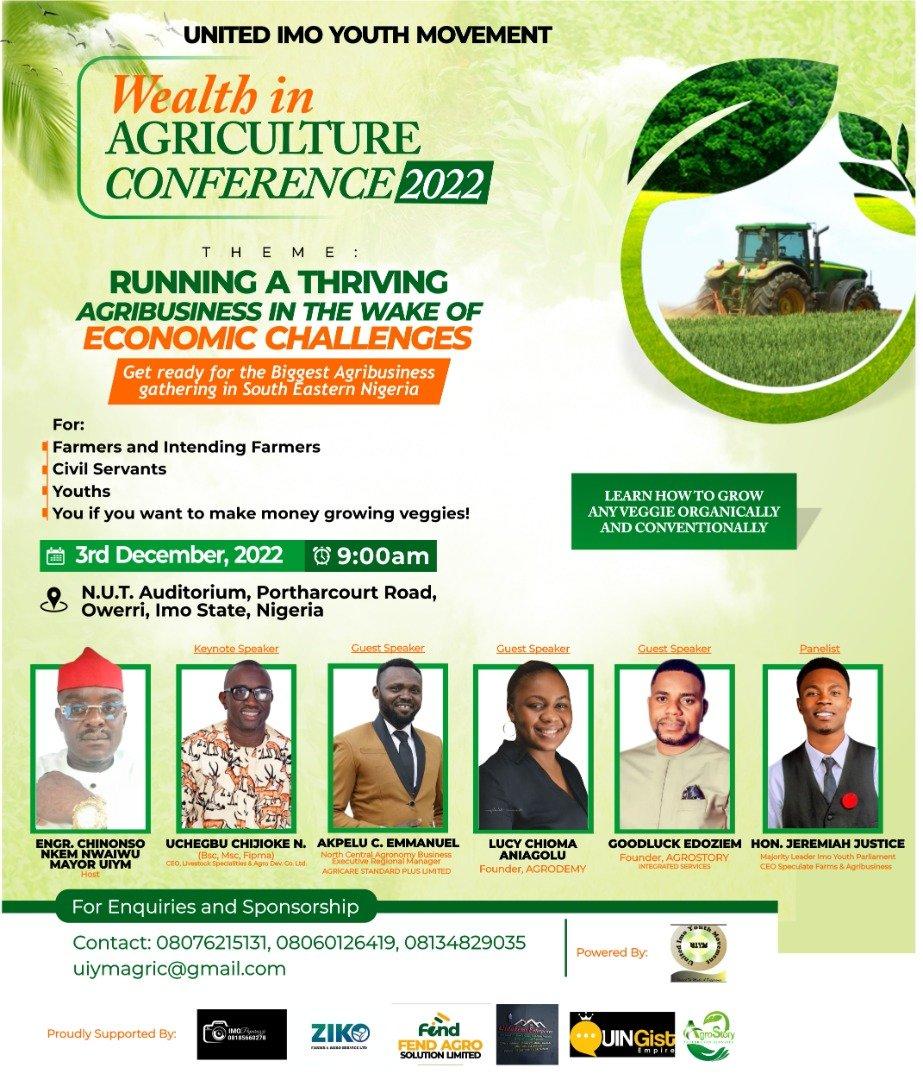 #UIYM: Running a thriving agricultural business in the wake of economical challenges
It's about to go down…
The D day is finally here and you don't want to miss it…
I am sorry, but all other events must stand down…
This is the mother of them all,
It's an agricultural event
We are here to make a statement and
That is
Hunger is Coming
The recent flood destroyed a lot of farms and their product…
But we should be prepared,
We can't fold our hands and wait…
United Imo Youth Movement a concerned body of youths has taken the initiative to prepare you and I on what's coming and also equip us…
There is a lot you can't learn online…
Join us at the NUT Hall port Harcourt road and you will not regret it one bit…
Time: 10 am.
If you're within South Eastern Nigeria or Owerri precisely, then you don't need to miss this event! IT'S FREE!
The likes of Goodluck Edoziem, Uchegbu Chijioke Nicholas, Chioma Lucy Aniagolu , Chukwueke Emmanuel Cash, and Jeremiah Justice among many others that have made it through farming will be there.
Come and learn how you can grow Veggies like Cabbage, Tomatoes, cucumbers, and Pepper for freeeeeee
Do yourself or your friends a favour! They need this!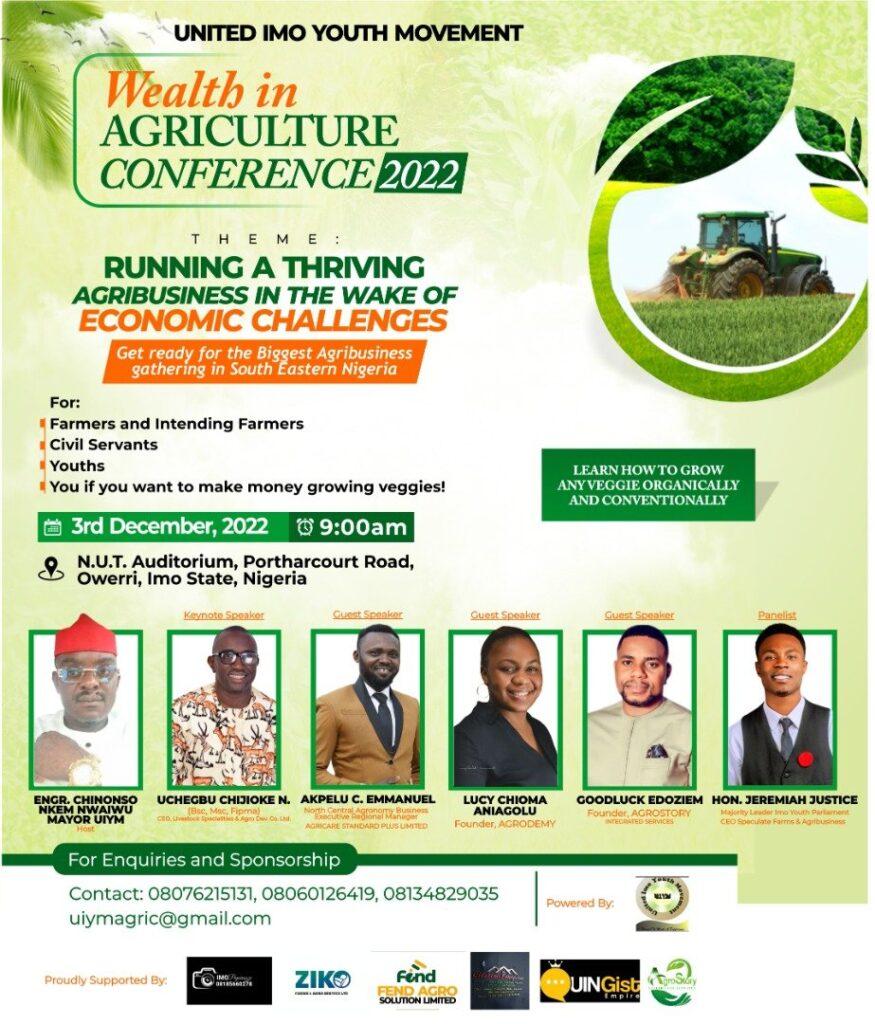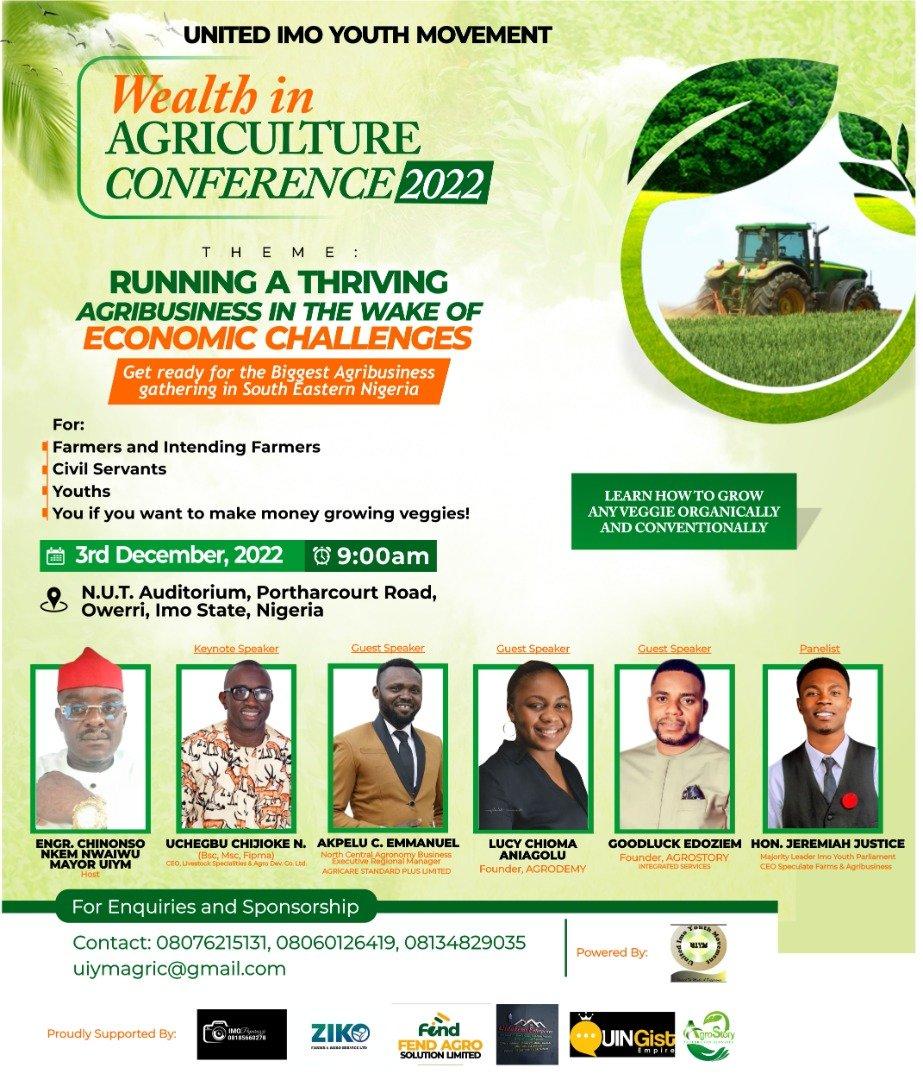 #uiymagricconference2022