#BreakingNews: Hilda Baci Sets New Cook-a-thon Record with 93 Hours, as Confirmed by Guinness World Records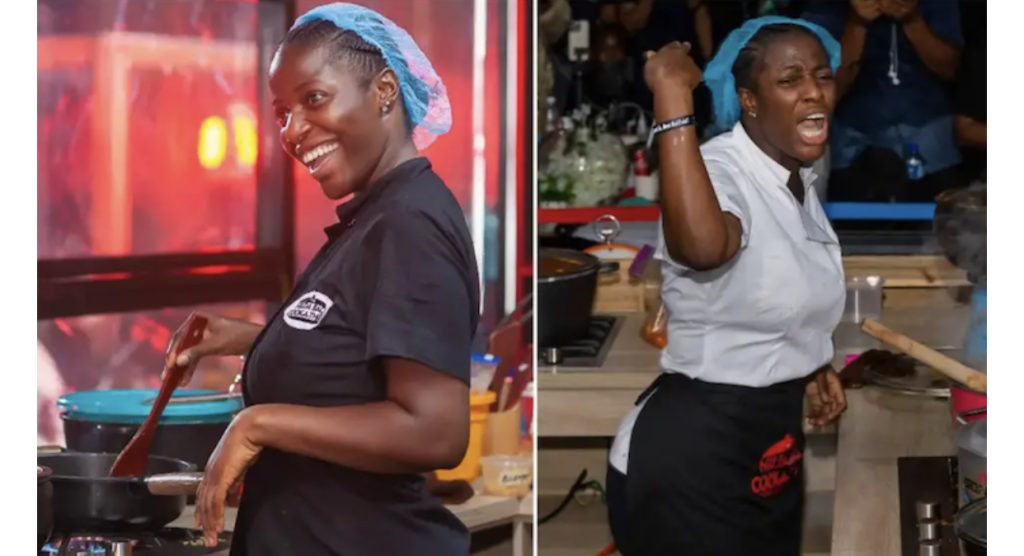 #BreakingNews: Hilda Baci Sets New Cook-a-thon Record with 93 Hours, as Confirmed by Guinness World Records
In an extraordinary culinary feat, Guinness World Records has officially declared Hilda Baci the new record holder for the longest cooking marathon by an individual. Hilda, also known as Hilda Effiong Bassey, captivated the world with her incredible endurance and passion for the culinary arts.
After a meticulous examination of the evidence, Guinness World Records confirmed that Hilda Baci accomplished an astounding time of 93 hours and 11 minutes, shattering the previous record. The announcement sent waves of excitement throughout the global cooking community.
The 26-year-old Nigerian chef embarked on her epic cooking journey on Thursday, May 11th, and persevered through four consecutive days until Monday, May 15th. Throughout the duration of her culinary marathon, Hilda skillfully prepared over 100 pots of delectable dishes, captivating both the taste buds and imaginations of onlookers.
Hilda's remarkable ambition led her to strive for a record of 100 hours. However, a minor oversight caused her to unknowingly exceed her allocated rest break time in the early stages of the attempt. As a result, approximately seven hours were deducted from her final total. Nevertheless, Hilda's achievement remains unparalleled.
This extraordinary accomplishment by Hilda Baci highlights her unwavering determination, exceptional culinary skills, and relentless passion for cooking. Her commitment to pushing the boundaries of culinary arts serves as an inspiration to aspiring chefs worldwide.
As the world celebrates Hilda Baci's remarkable feat, it is clear that her name will forever be etched in the annals of cooking history. Guinness World Records congratulates Hilda on this exceptional achievement, recognizing her as a true culinary trailblazer and an inspiration to all those who dare to dream big in the kitchen.
Stay tuned for more updates and further adventures in the world of extraordinary achievements by following Guinness World Records.