#Concert: Just Laff Kingdom Groove with Bossman DaGodmc Season 0.9 set to take place on May 1st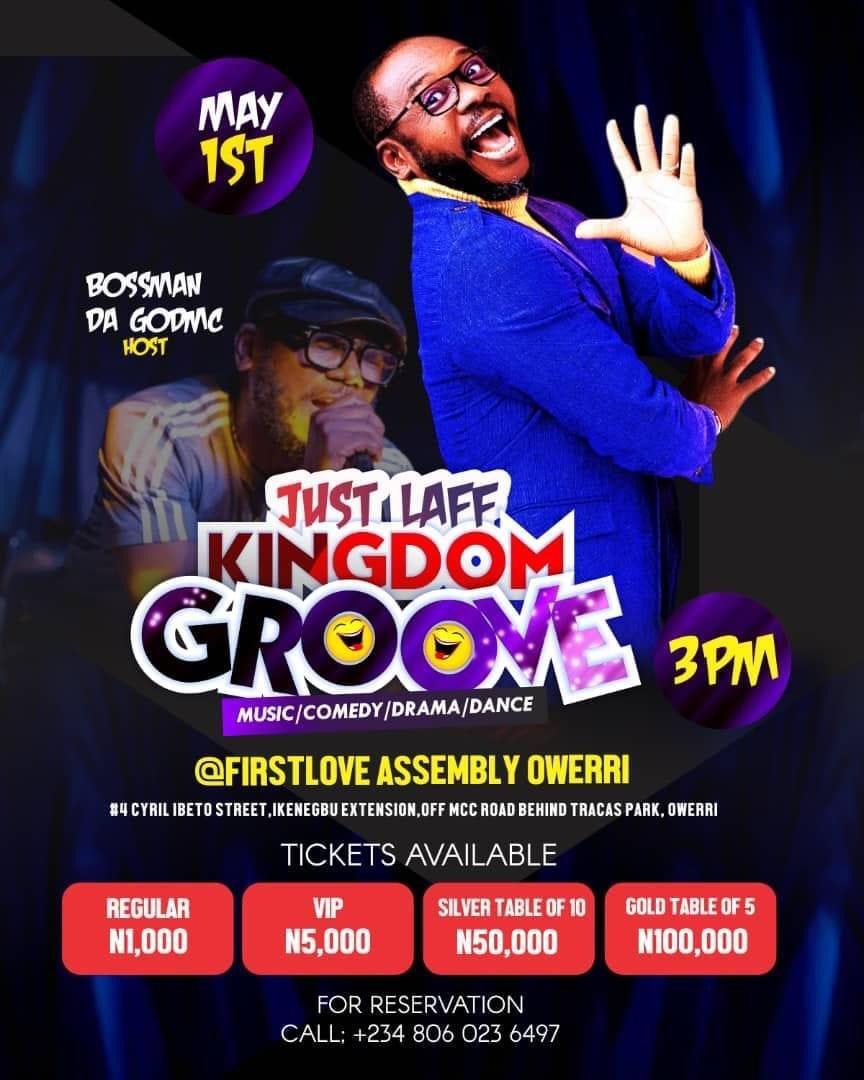 #Concert: Just Laff Kingdom Groove with Bossman DaGodmc Season 0.9 set to take place on May 1st
It's set to happen again
My Owerri are you ready???
Just Laff Kingdom Groove with Bossman DaGodmc Season 0.9 is here again…
Imo based Gospel Reggae Singer, Master of Ceremony, Event Host, and Comedian Bossman Dagodmc is one of the best in Imo, when he takes the mic, you will be happy your children came out with you, he is one of the very few that can make you laugh without relying on foul language…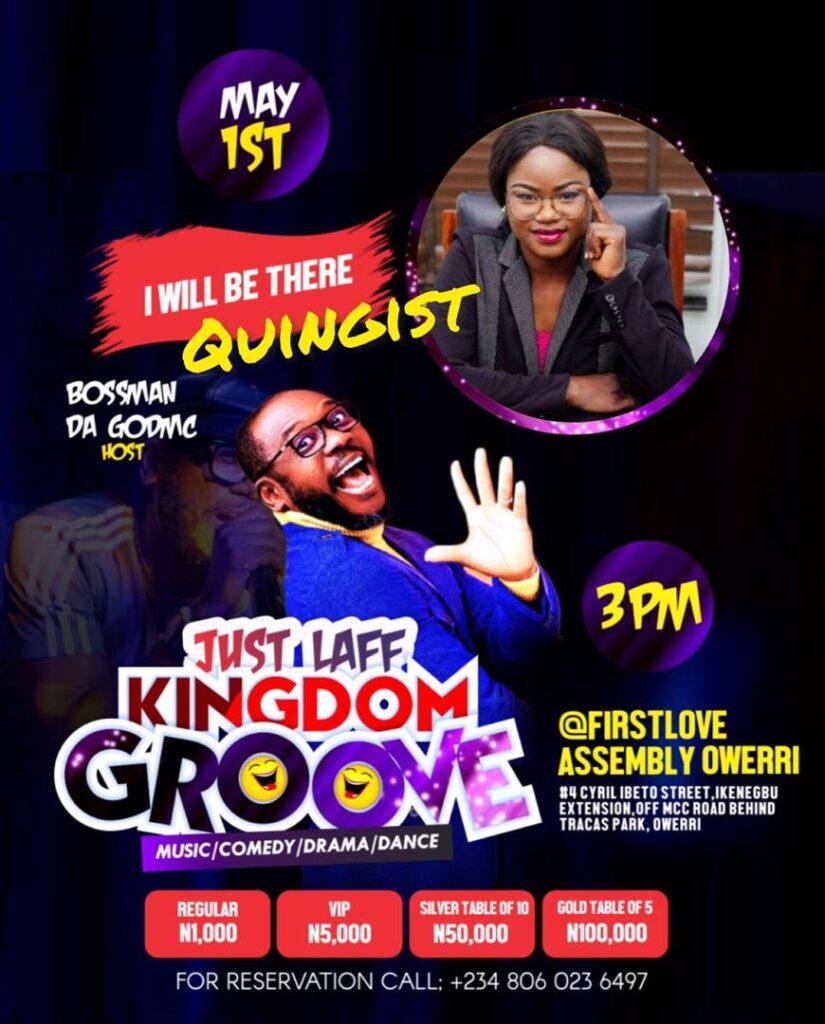 Why will you want to miss his show?
A show that is Educating, Enlightening and Entertaining…
Well, It's about that time again…
Just Laff Kingdom Groove with Bossman DaGodmc is set and ready to go down
This season 0.9 will be anchored by Chucy Damien and Mc OB
The likes of:
@Chris ND, @Mc Son Of Man, @Prince, Kasboi, @King Mudiaga, @Eutchy, @Pajoe, @Deacon Chike Okafor, @Teddy Universe, @Kaiboi, @Mc Tboy Samuel, @Damien Chucy, @Ob Frettouch, @Mercy Elo, @Preye Blakes, @Donvelly D Anchor, @Praiz Prince, @Prince Opara, @Divine Praise, @Rockfirm Band, @Sambo, @De Talker, and many more will be live at the venue doing what they know how to do best.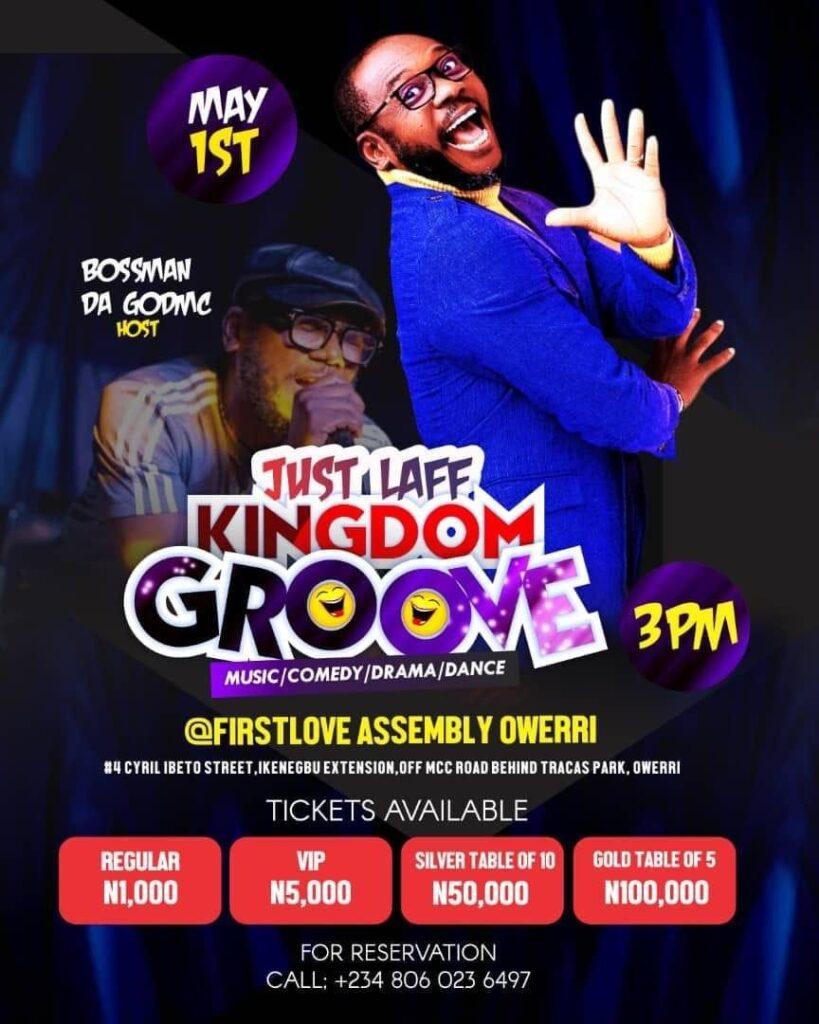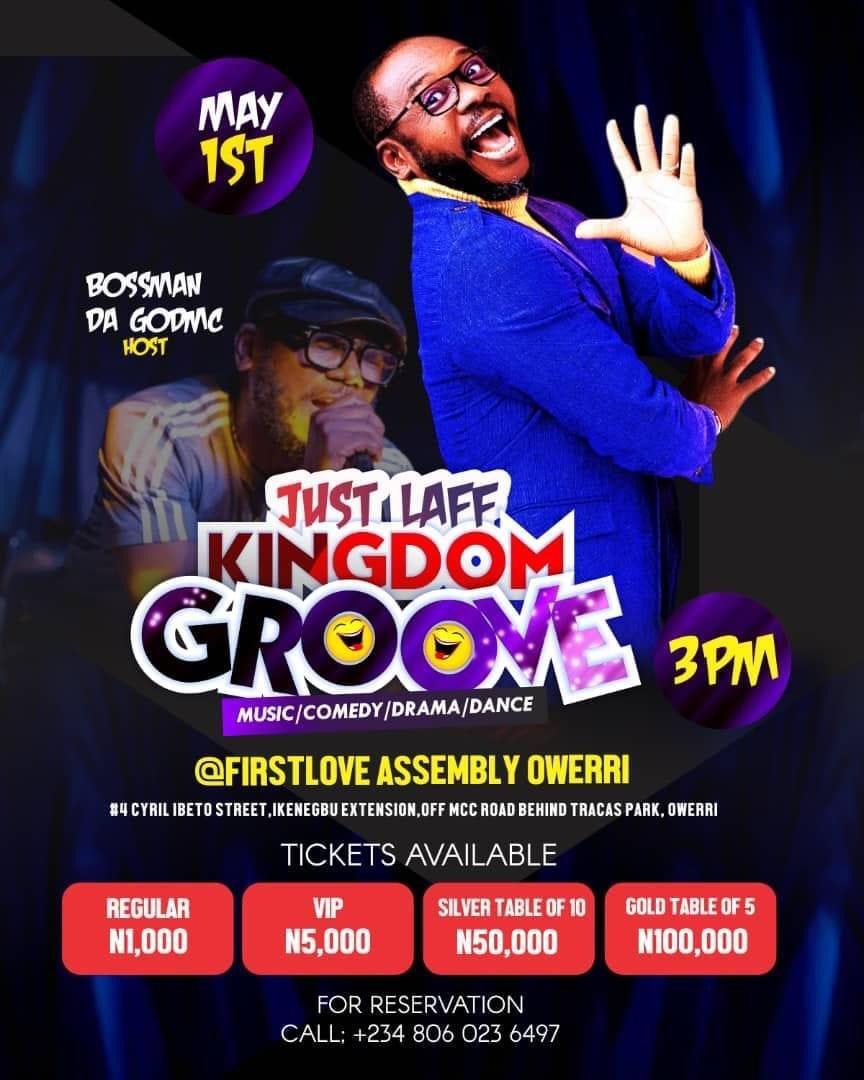 Venue: FirstLove Assembly Owerri
Date: May 1st, 2021 (worker's day)
Time: 2:00 pm
BOOK YOUR TICKETS NOW: we have
Regular: 1k
VIP: 5k
Silver table of 10: 50k
Gold Table of 5: 100k
For Reservation Call: 08060236497
#quingistpopcorn will be available.
Don't miss out!!!