#Enterprenurship: Congratulations to Quingistpopcorn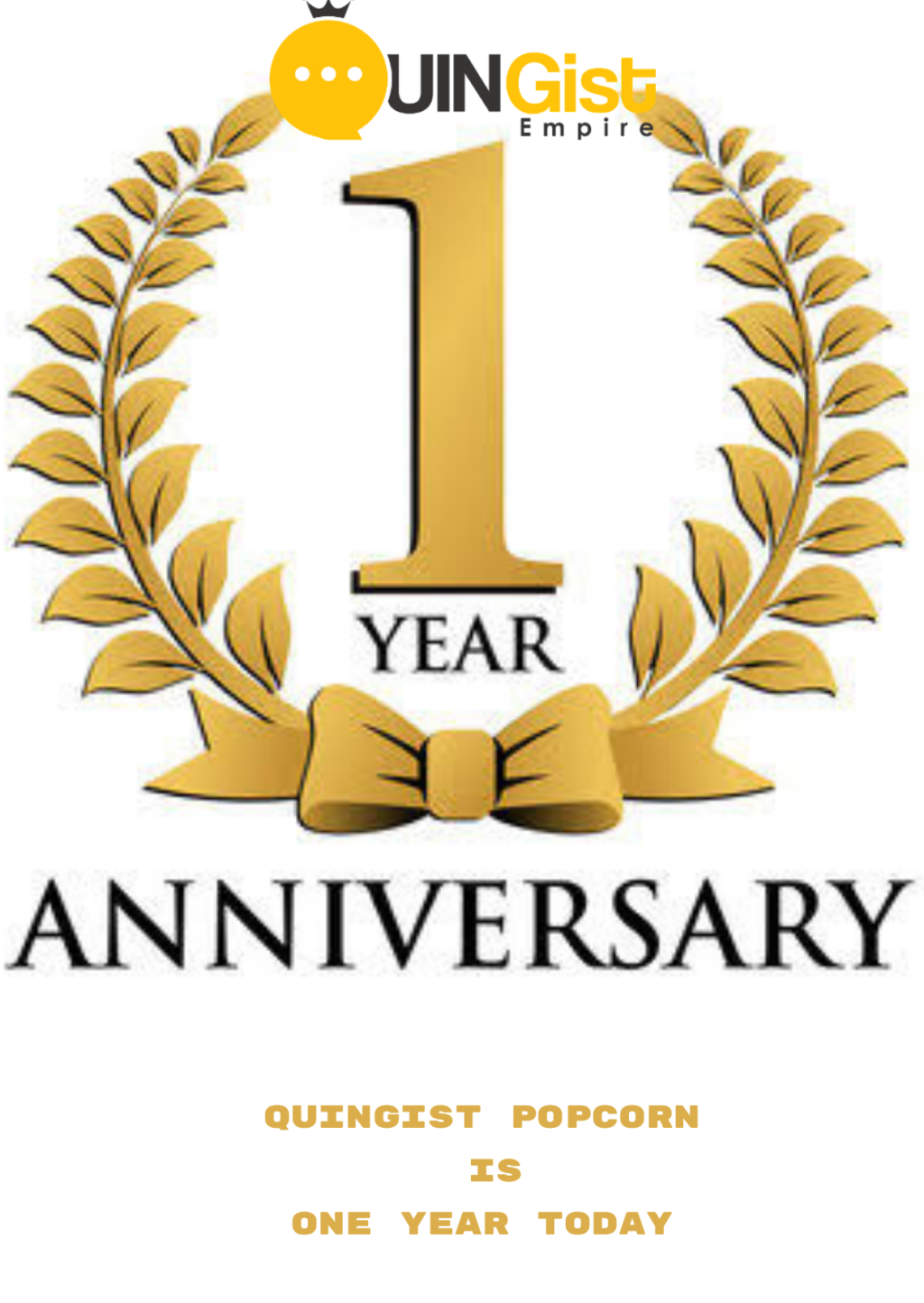 #Enterprenurship: Congratulations to Quingistpopcorn
Yeah it's our Big One ( #QuingistPopcorn is 1year Old)
Thank you for your patronage!
Thank you for your support!
Thank you for your reference!
Thank you for your advice!
Thank you for your gift?
Thank you for being you!
We from QuinGist Empire just want to say thank you, We're so lucky to have friends, customers, supporters like you!
We sincerely appreciate your business and hope you come back for more this 2022, you made it very easy for us. We are so grateful for the pleasure of serving you and hope we met your expectations.
We at Quingist Empire truly appreciate you, and we're so grateful for the trust you've placed in us. We sincerely hope you are satisfied with our services
Special thanks go to
Chibueze Chukwukere our biggest client
David Jobs Chukwuoma, our photoshoot and montage credit,
Uzochukwu Elui you have our undiluted loyalty till eternity
Sixtus Okechukwu your advice helped us
MC Toothpick your platform help us
Dominion City Worldbank Media, heart2heart was lite
Daddy Gbaruko Emmanuel your prayers made way for us
Chizzy Whizzy thank you for helping us build our foundation
Mummy Chinazam Onugha- Gbaruko thank you ma
Innocent Jerry Emeka our able designer
Alvan Chinaka, Okpara Jude Jaycee, Certified Chantel Excelsea, Assumpta Chidera, Emenike Curtis-Justice Chisom, Treasured Mercy, Opara Zaram Berry, Akunna Chigozie, Amb Samuel Chijioke Anyakamnele, Alex Emeziem Jnr, Cosmos ChukwuEmeka, Lion Queen, Adaeze Petronilla June Ijeoma, Mc Banana Mouth, Eric Uwakwe, Benjamin Azubuike, Mhiz Blessing Chinyere, Primo Osuala, Princesser Africa Ekwurekwu, Chidera Ujah, Darlington Chidera Ibekwe, Chidinma Presh Nwachukwu, Chidera Concepta, Nmesoma Anthony
Who will I call and leave the other?
Thank you,
If I didn't mention you, biko forgive me…
I love and appreciate you.