Generous Hawker gives alms to prisoners.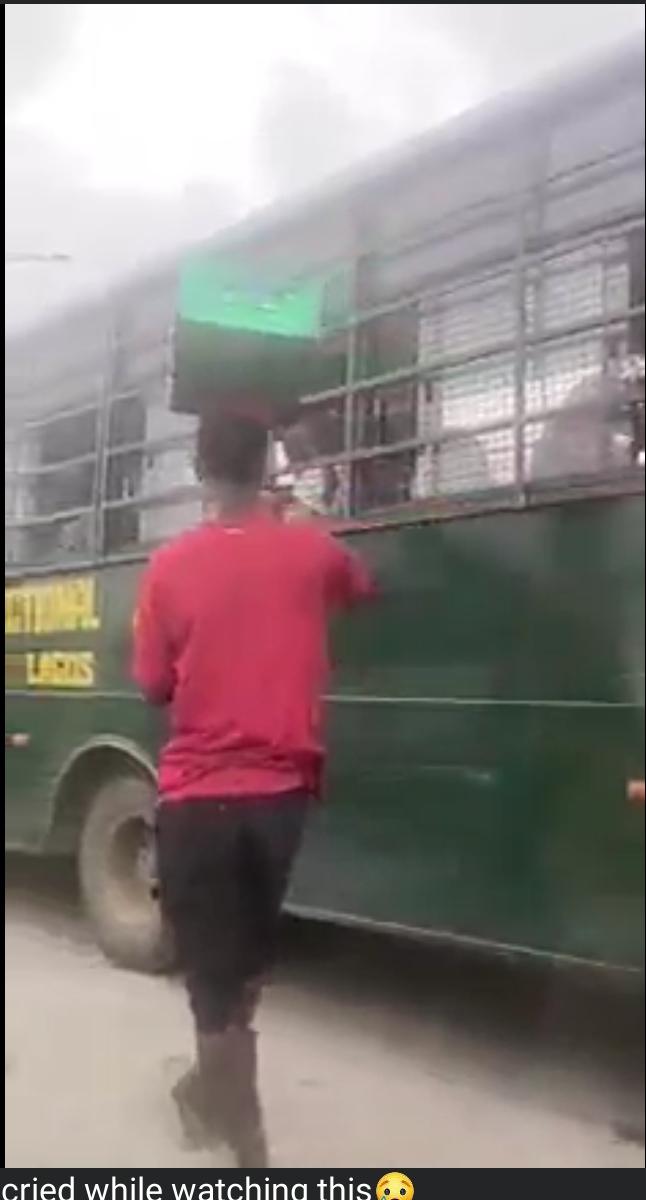 A viral video surfaced that showed a sachet water hawker giving prisoners on their way to prison money.
The young boy who despite the little profit he makes from his business sacrifice it.
The video which captured the heart of millions of Nigerians has proved that you don't need to be rich to make an impact or be good.
The young man when interviewed said he gave the prisoners because he is free.
He said 'Though he is poor he has the freedom to move about, eat and do what he wants unlike the prisoners who are confined.
When I watch the video I was touched and motivated by such an act. There are still good people in Nigeria.
Watch the video through this link.
https://m.facebook.com/story.php?story_fbid=599692691333382&id=100038779700731
Remember you don't need much to make an impact.