I Am Igbo Front And Back, Says Charles Ahize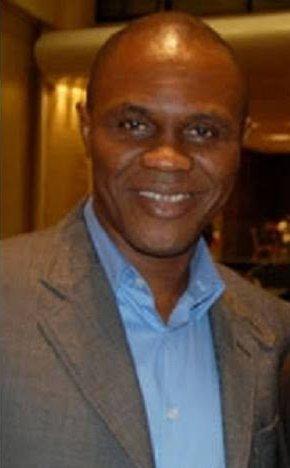 I Am Igbo Front And Back, Says Charles Ahize
The Senatorial candidate of the Labour party for the Imo West Senatorial district (Orlu zone), Chief Charles Ahize has declared that he is a core Igbo man, front and back. This declaration by the sagacious and pragmatic Charles Ahize was made on Monday, when he and his team paid a visit to the state working committee of the party at the party's secretariat. Speaking during the parley, the senatorial candidate went down memory lane on how he had supported the Igbo cause right from his twenties after returning from London.
He narrated stories of his warm dealings with the late Odumegwu Ojukwu, Alex Ekwueme, Arthur Nzeribe and many others as well as his support for several Igbo socio cultural and political groups. Chief Charles Ahize described Labour party as the party to beat in the 2023 election, describing the Presidential candidate of the party, Mr. Peter Obi as integrity and capacity personified.
He praised the Labour party for running a transparent and fair system that gives every member a sense of belonging and confidence. Chief. Charles Ahize promised to deploy his resources, contacts and acumen for the promotion of Ndigbo. He vowed to work round the clock if elected to ensure that peace, security and tranquility is restored to Orlu zone if elected as the senator to represent the zone in 2023.
The State Chairman of the Labour Party who was full of appreciation to Chief Charles Ahize for the visit, described his visit as a right step in the right direction. He expressed the party's confidence in the ability of Chief Ahize to win the forthcoming senatorial election in Orlu zone.
The zonal vice chairman of the party for Orlu zone, Chief Charles Uzomba described the senatorial candidate as a good product that will be easy to market owing to his popularity and followership he commands in Orlu zone. Moreso, the women leader, Mrs. Chiegene Amaka who also hail from Orlu zone expressed great satisfaction with the candidacy of Chief Charles Ahize describing him as the man who the cap fits.
She described Chief Charles Ahize as a kind hearted man who has touched so many lives in Orlu through his philanthropic acts. The Secretary of Labour Party in Imo state, Sir. Fabian Okochi in a vote of thanks, thanked Chief Ahize for the visit and assured him of the party's maximum support and corporation during the campaign.
IMO LABOUR PARTY MEDIA CENTRE