#Insecurity: Insecurity in SouthEast imported to de-market southeast- Nwanyanwu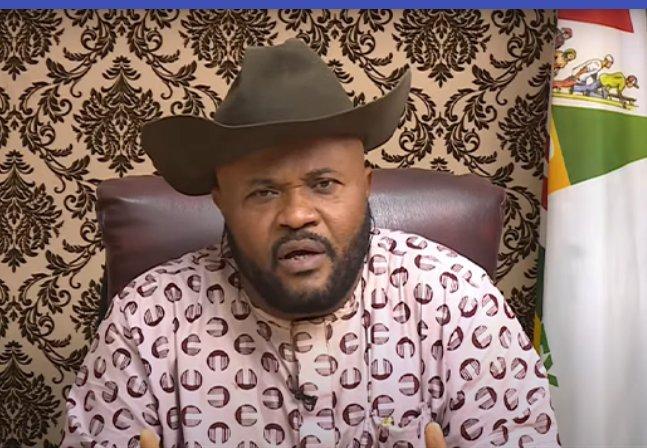 #Insecurity: Insecurity in SouthEast imported to de-market southeast- Nwanyanwu
The Zenith Labour Party Presidential flag bearer (ZLP) has linked the spate of attacks in the South-East to an alleged political conspiracy to demarket the region in the race for the number one elective office in the country.
In the past few months, the South East has recorded a series of security incidents, including attacks on several offices of the Independent National Electoral Commission (INEC).
Also, in December, a female soldier, Lieutenant PP Johnson was abducted by gunmen suspected to be Indigenous People of Biafra (IPOB) members, while the Ebonyi State Police Command uncovered the "biggest bomb factory in the South-East" with Improvised Explosive Devices (IEDs) recovered.
The presidential candidate of Zenith Labour Party (ZLP), Dan Nwanyanwu, who made a live appearance on Channels Television's Politics Today, looked to the April 5, 2021 prison break at the Owerri Correctional Centre as a turning point in the security crisis.
"About the insecurity in the South-East, I have made my position very clear, right from the time there was a jailbreak in an Imo facility at Owerri prisons. My position was very clear and that's still my position.
"The insecurity you have seen in the South-East was imported because of where we're going now so that they will demarket people like us from the South-East that we cannot be president because there is insecurity in our place. It was imported!" he said.
Nwanyanwu, who is also the ZLP National Chairman, further alleged that the difference since the time of the prison break is that the conspirators have been able to partner with some locals to do their "dirty job".
"At the time we had the jailbreak in Owerri, those people were not Igbo. They were not IPOB. They were not ESN. But they have discovered that would be exposing them too much – those who did it," he said.
"Now, they've succeeded in recruiting locals, never-do-wells, charlatans, who have nothing to do. No skill, no education. They are the ones doing the killings today in the South-East.
"And the intendment has not changed. The intendment is to demarket the South-East so that every Nigerian will say, 'How can you be president when there is insecurity in your place?' As if that is the only place we have had such a thing, which is a new thing in the South-East."