#JPI: Dr. Linda Iheme – will be speaking at the Jamie Pajoel International Annual Leadership Conference, KIGALI, Rwanda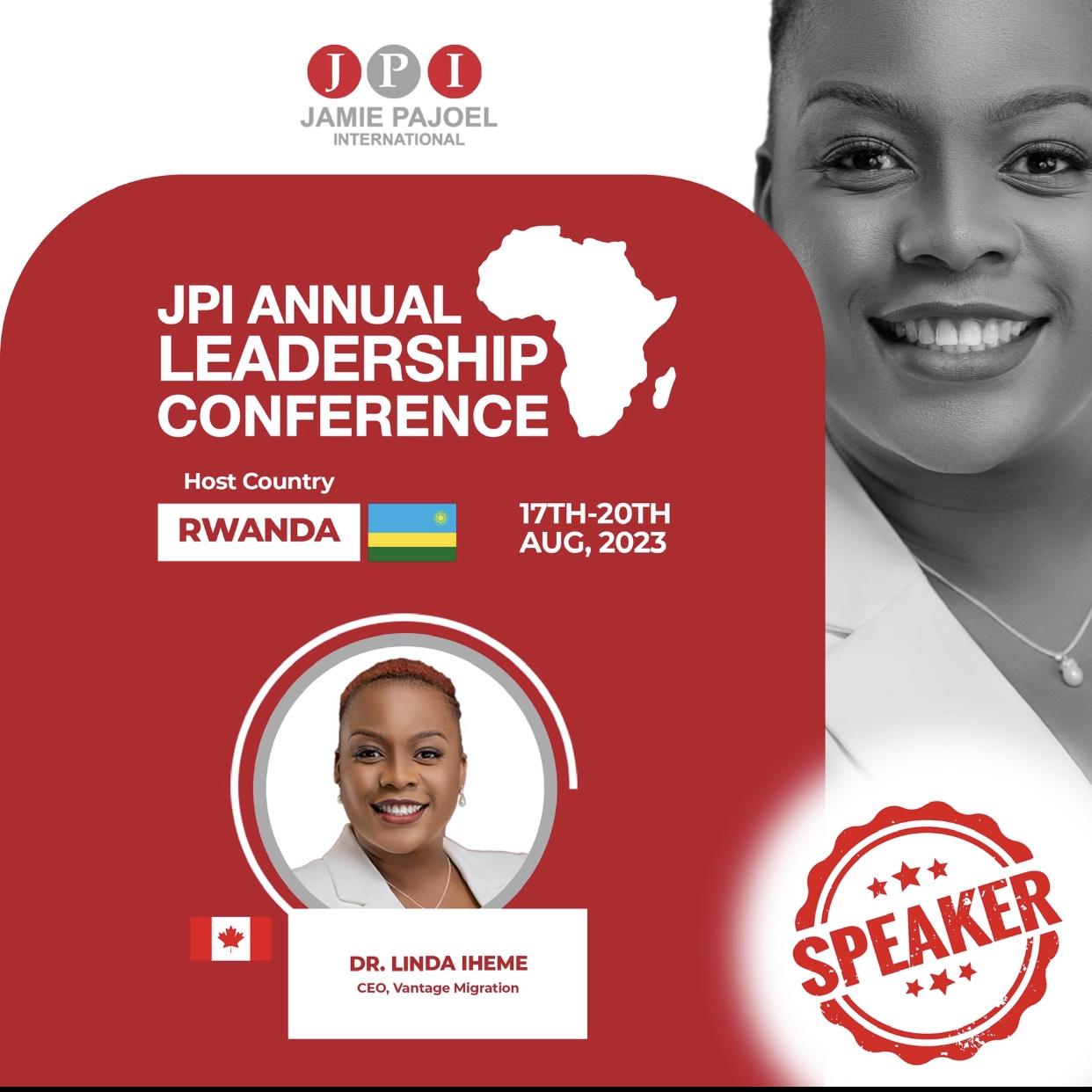 #JPI: Dr. Linda Iheme – will be speaking at the Jamie Pajoel International Annual Leadership Conference, KIGALI, Rwanda
We are excited to announce that Dr. Linda Iheme will be one of the distinguished speakers at the upcoming Jamie Pajoel International (JPI) Annual Leadership Conference in Kigali, Rwanda…
Dr. Iheme is an accomplished education consultant with Vantage Migration and a dentist with a wealth of experience in her field.
Dr. Iheme holds a degree in Dental Surgery from the prestigious University of Benin in Nigeria, where she distinguished herself as an outstanding student. She went on to further her studies at the University of Waterloo in Ontario, Canada, where she earned her Master's degree among many other portfolios.
With her vast knowledge and experience in education, Dr. Iheme has been able to make a significant impact on the lives of many students, helping them to navigate the complexities of the education system and achieve their academic goals including how to easily get educational sponsorship opportunities.
As the founder of Vantage Migration, she has been able to provide expert advice and guidance to students seeking to study abroad, facilitating the process of application and admissions to leading universities around the world.
Dr. Iheme is passionate about education and believes that it is a powerful tool for transforming lives and empowering individuals to reach their full potential. She is also committed to promoting diversity and inclusion in the education sector, recognizing the importance of providing equal opportunities to all, regardless of their background or social status.
As a speaker at the JPI Annual Leadership Conference, Dr. Iheme will be sharing her insights on leadership and the role of education in driving social change and development. Her vast knowledge and experience in the education sector make her a valuable addition to the conference, and we are confident that her contribution will be enlightening and inspiring to all in attendance.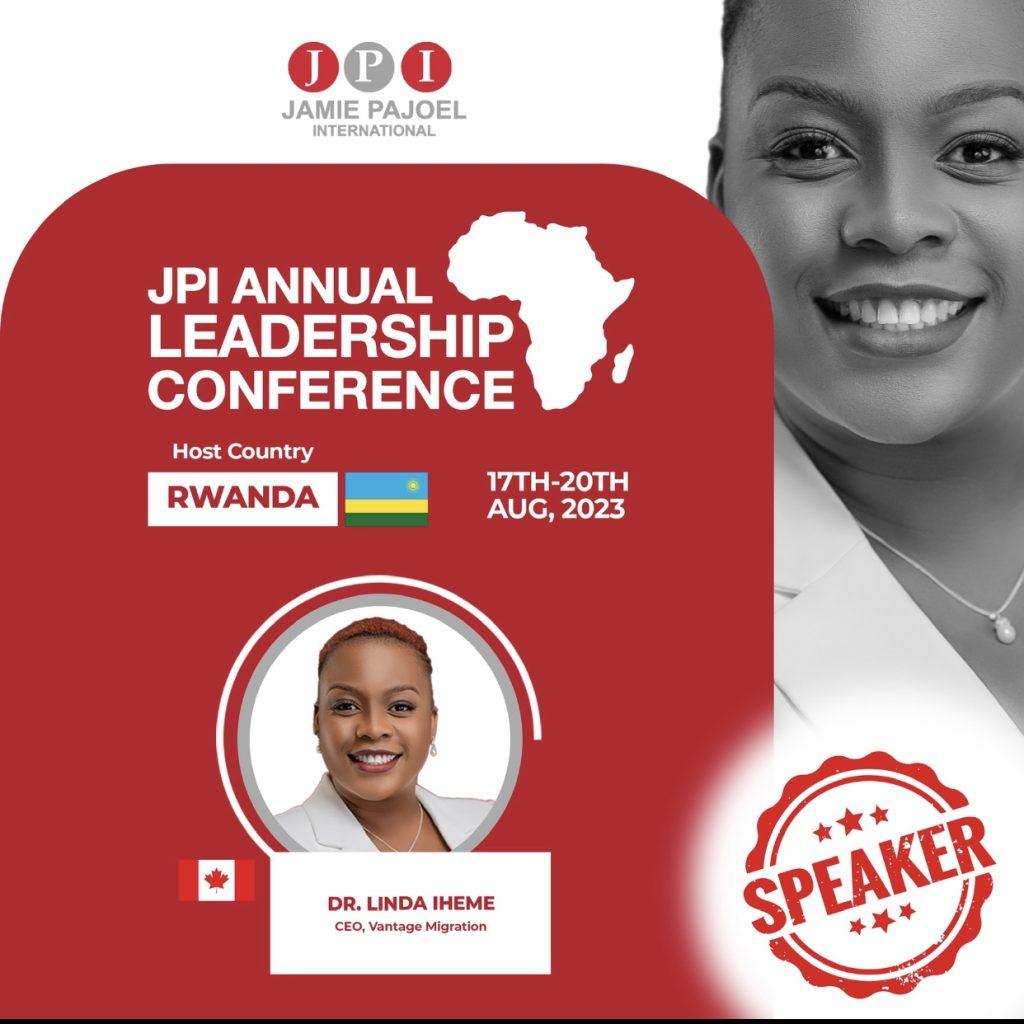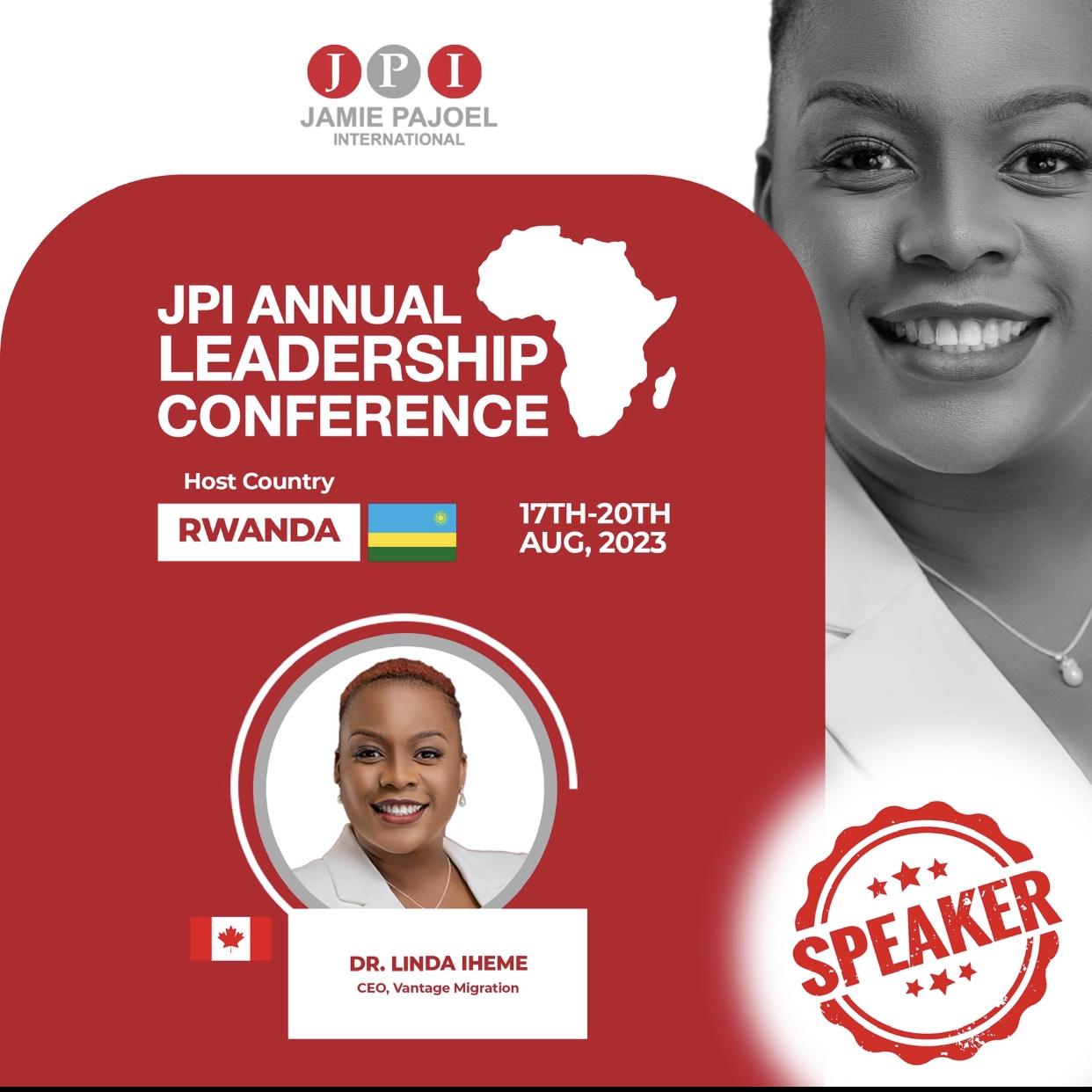 We invite all participants to join us in Kigali, Rwanda from the 17th to the 20th of August 2023 at the Marriot Hotel Kigali Rwanda, for this life-changing experience.