#TRUE LOVE: SECURITY GUARD PROPOSE TO A LECTURER
#TRUE LOVE: SECURITY GUARD PROPOSE TO A LECTURER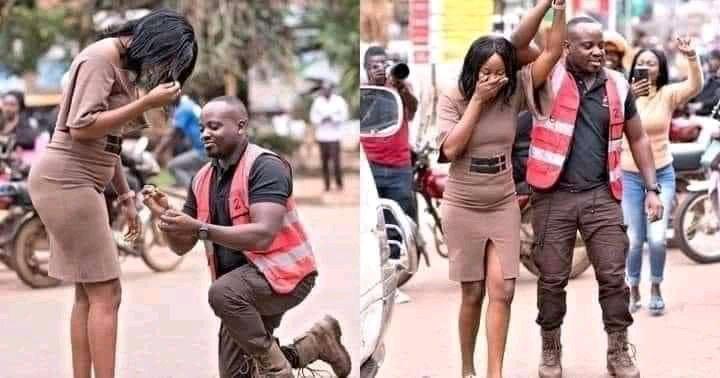 The quote 'love is blind' is indeed true in some cases and some people can boldly testify to it. The relationship that should not be, we have seen thrive and blown into a successful marriage.
It happened again in Uganda, where a romantic security guard brought road traffic to a standstill when he proposed to his girlfriend in the middle of a busy highway as the police and motorist cheered. According to reports, the lady he proposed to is a lecture in the country.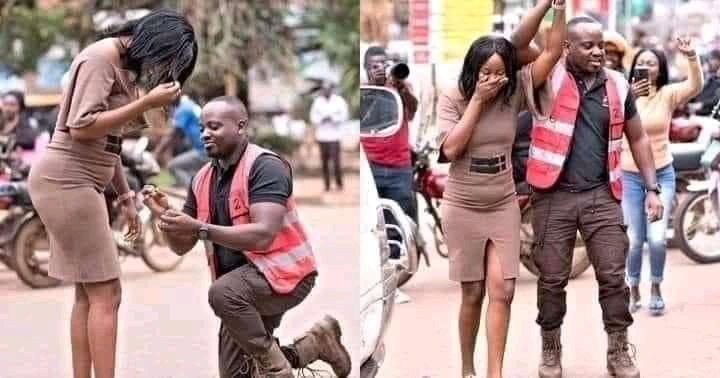 It is gathered a security company providing security to the university had deployed the guard at a single female lecture's residence to guard her at night for 2 years and that was how the poor guard quizzed her and she will now be the mother to his children. The lecture has vowed to sponsor her man (guard) in school.
What do you think about this, share your opinion with us?
Follow @Quinsgist for more information and trending gist.