#Record: Female motorcyclist travels to 22 states within 7 days.
It is indeed surprising what you can achieve when you set your heart to it. There are people who love to set and break records. People that do or dare what others fear.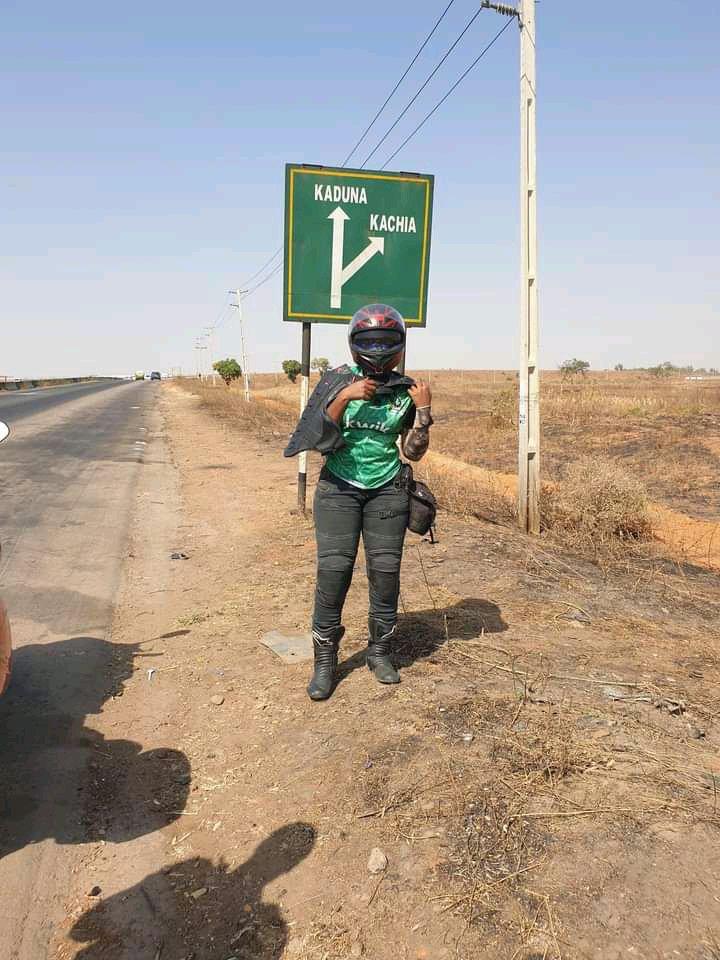 One of those people is Fehintoluwa Okegbenle a Nigerian who travelled to 22 states in Nigerian within 7 days. She wrote on Twitter.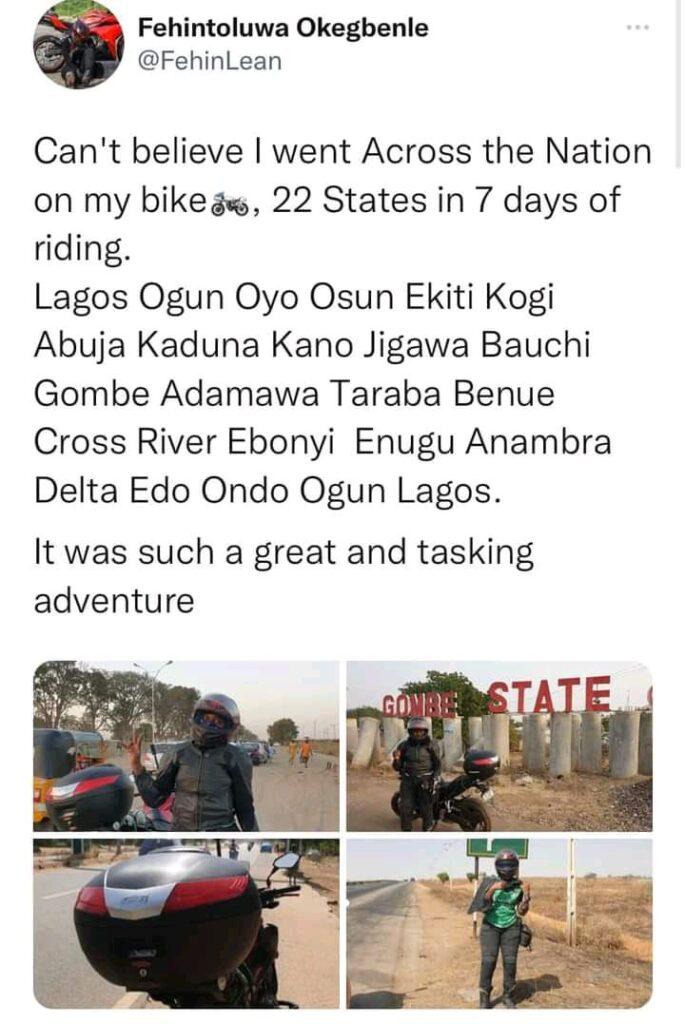 Can't believe I went Across the Nation on my bike, 22 States in 7 days of riding.
Lagos Ogun Oyo Osun Ekiti Kogil Abuja Kaduna Kano Jigawa Bauchi Gombe Adamawa Taraba Benue Cross River Ebonyi Enugu Anambra Delta Edo Ondo Ogun Lagos.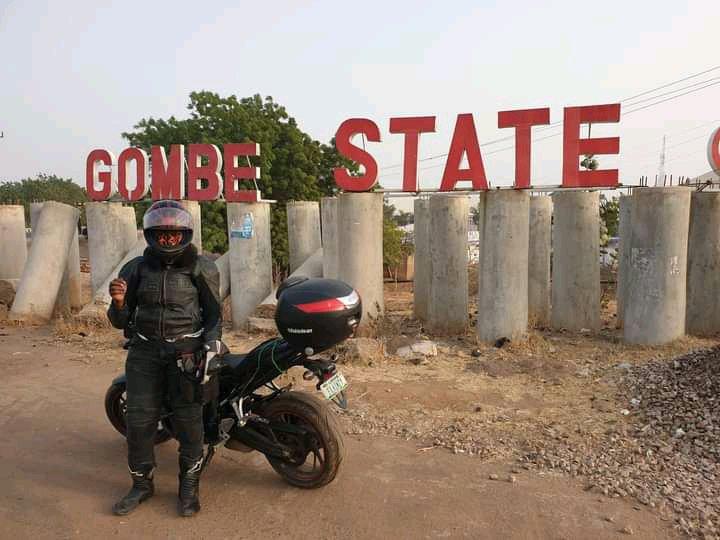 It was such a great and tasking adventure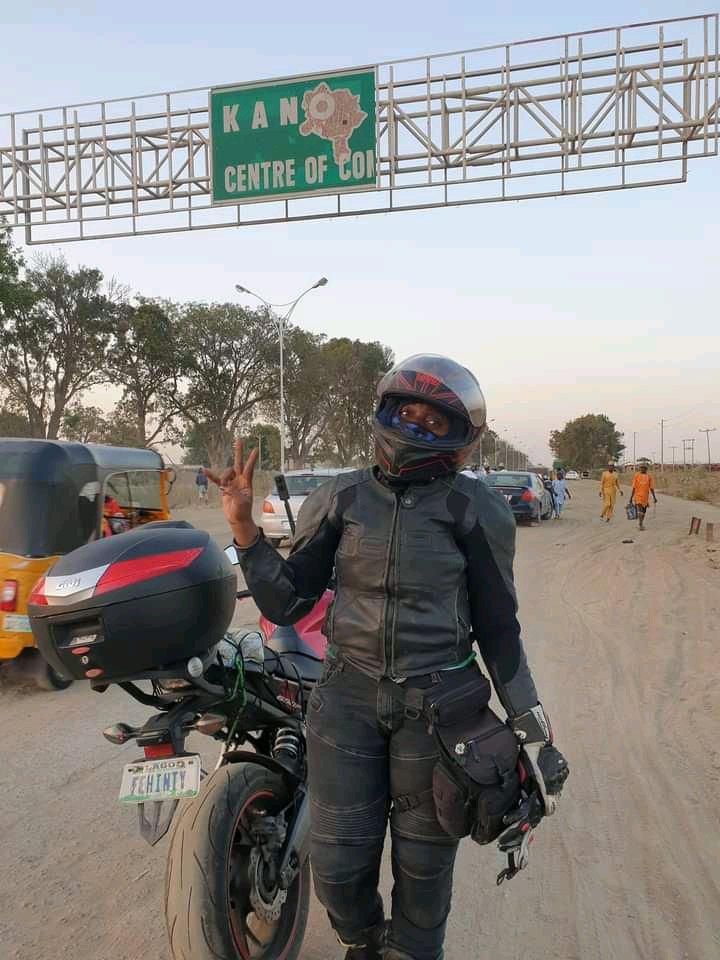 Her journey indeed stressful and tasking. 22 states with just with a motorcycle, I salute her. What do you think about this? share with us.