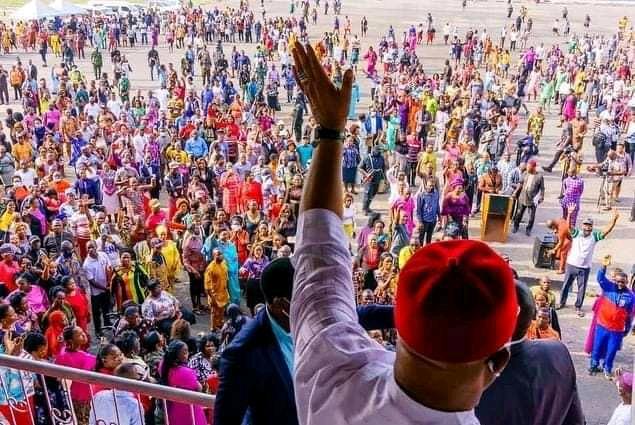 #Recovery: Gov Hope celebrates two years of office. Flaunts properties recovered by his administration from Rochas okorocha.

Distinguish senator hope Uzodimma took over from Hon. Emeka Ihedioha after the Supreme Court declared him the governor of imo state.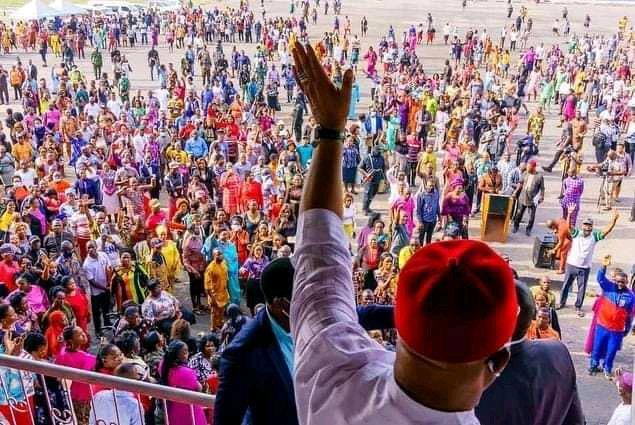 Since he was sworn into office he has made some changes to imo state especially roads.
On 14th of January he celebrated 2 years in office. Since then he has been flaunting new development achieved under his administration.
In today's gist, another achievement was shared to celebrate his 2 years in office.
In a statement published by Imo state media it says

2nd years in office
Focus point: RECOVERY
In the last two years, the governor hope Uzodimma led administration, based on the recommendation of the judicial commission of inquiry of lands and related matters, and has recovered the following asset.

1) Royal spring palms hotels and apartments built with state fund and converted to personal property now recovered a imo state assets.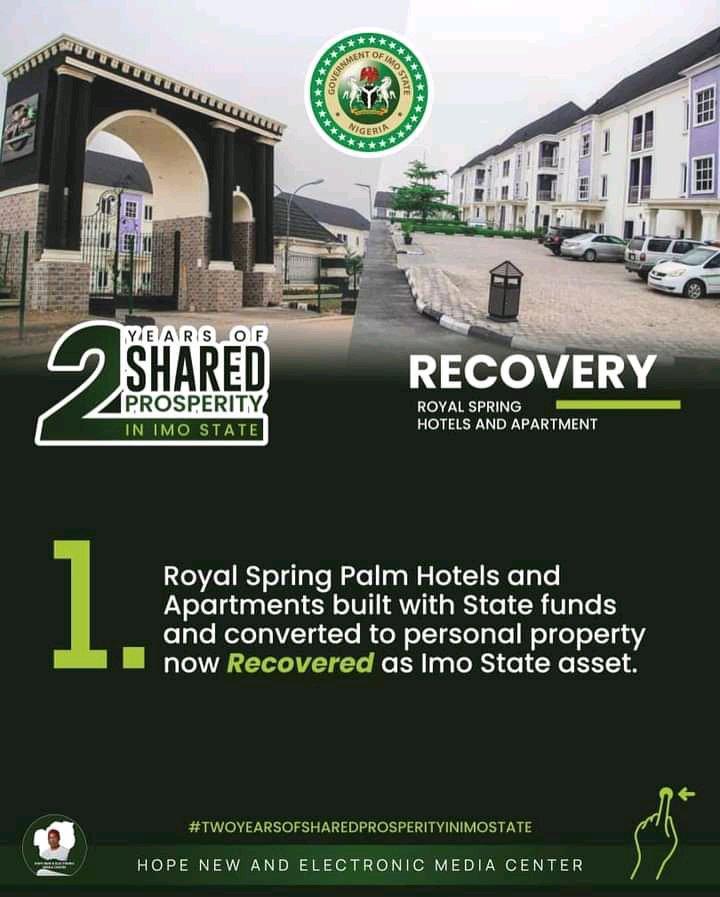 2) Eastern Palm university Built with state funds and converted to personal property. Now recovered as K.O Mbadiwe University Ogboko.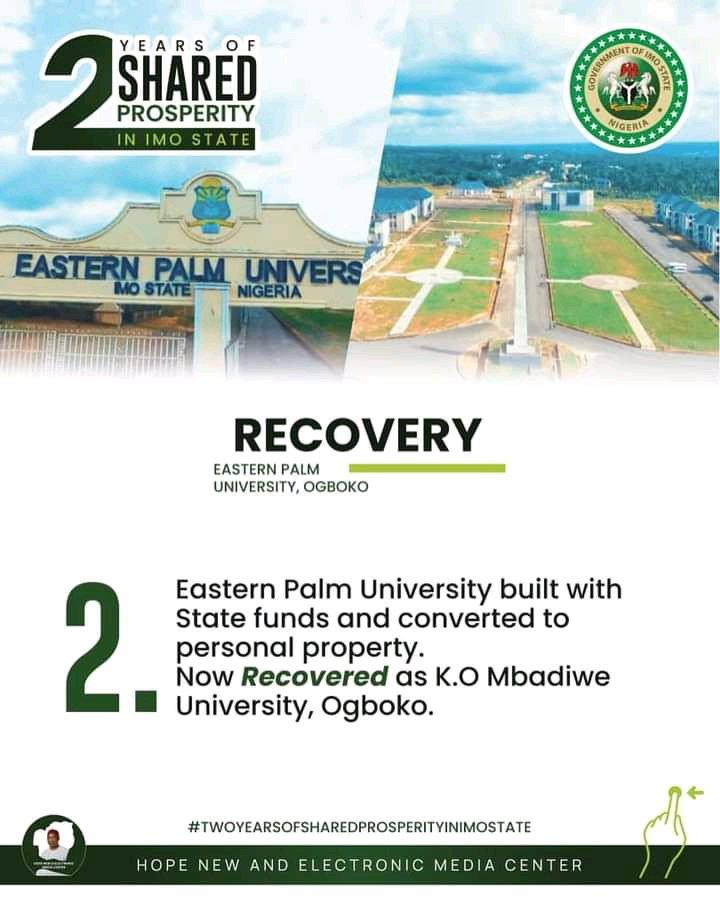 3) 800 landed properties belonging to imo state citizens, which were illegally converted to private by some members of the okorocha led government, have now be returned to their rightful owners.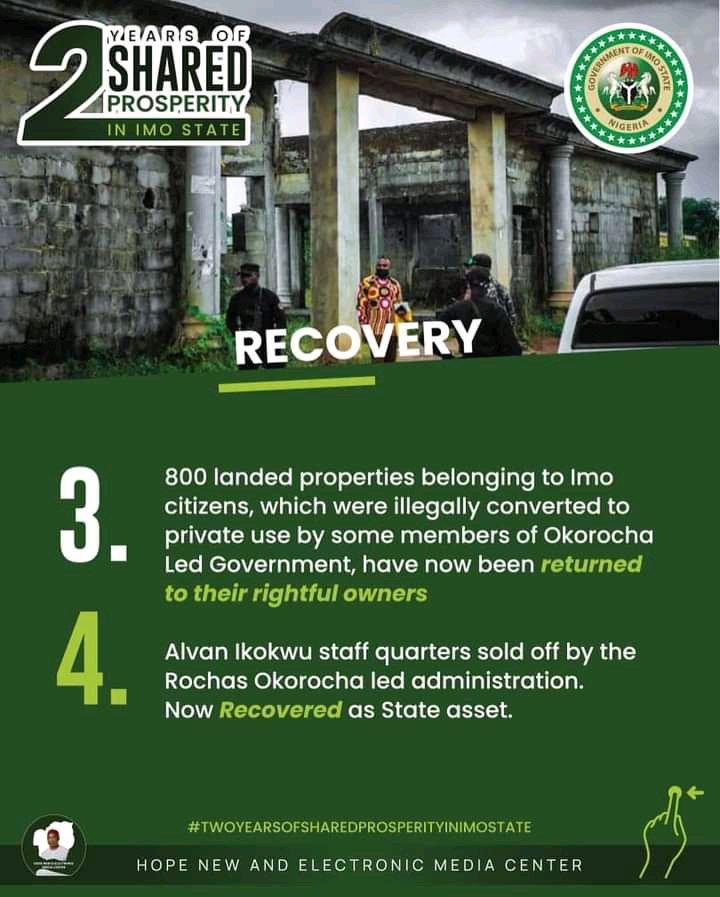 4) 27 oil wells belonging to imo state recovered from rivers state. 17 other oil wells wrongly allocated to rivers state are at the final stage of determination at the Supreme Court.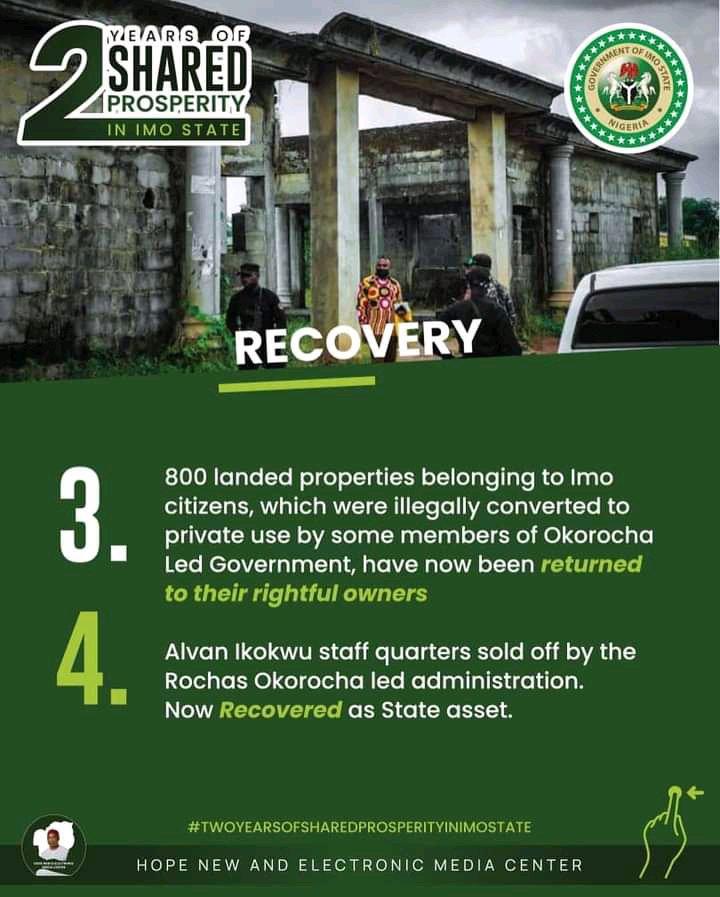 5) Nnemoma Nkechi Okorocha skill acquisition centre across the 3 zones built with state property and converted to personal property. Now recovered as advanced college of Nursing and Health sciences.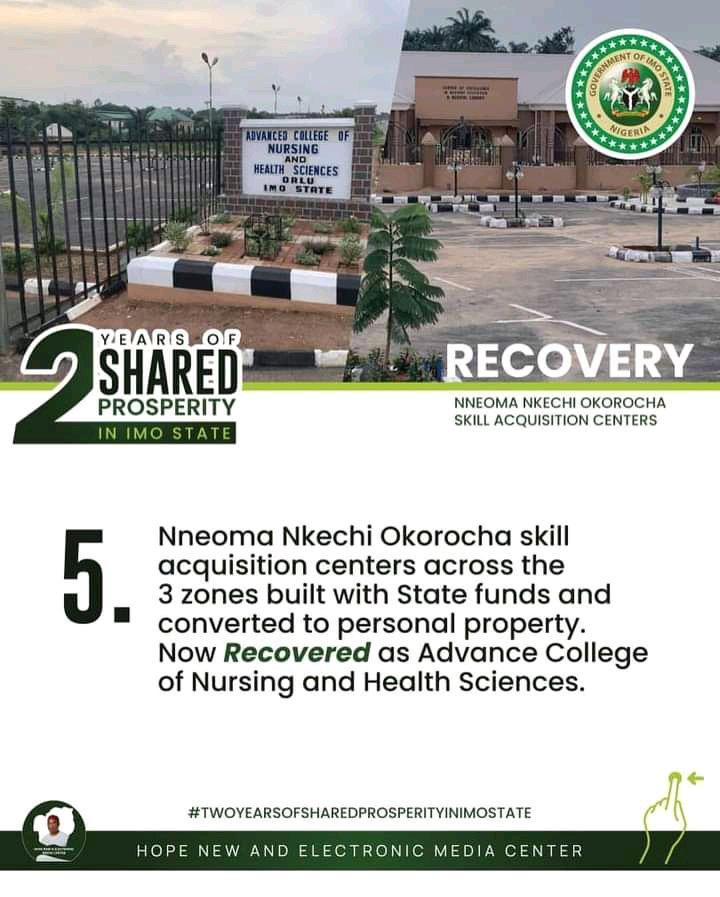 6) Woddies wellness centre built with state money and converted to private property. Now recovered as imo state COVID-19 isolation centre.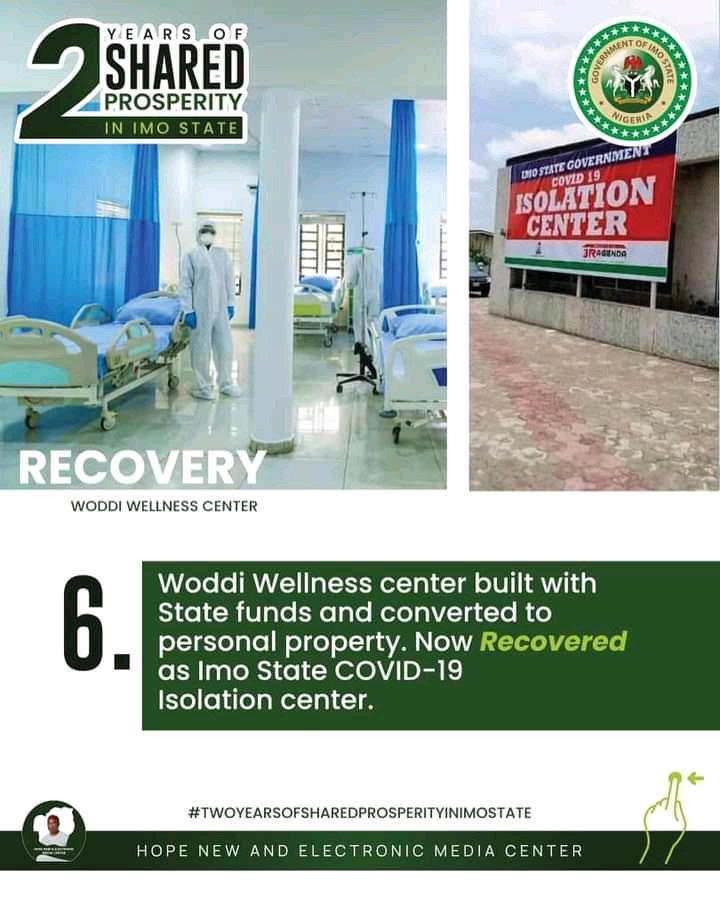 7) Alvan ikokwu staff quarter sold off by the Rochas Okorocha led administration. Now recovered as state asset.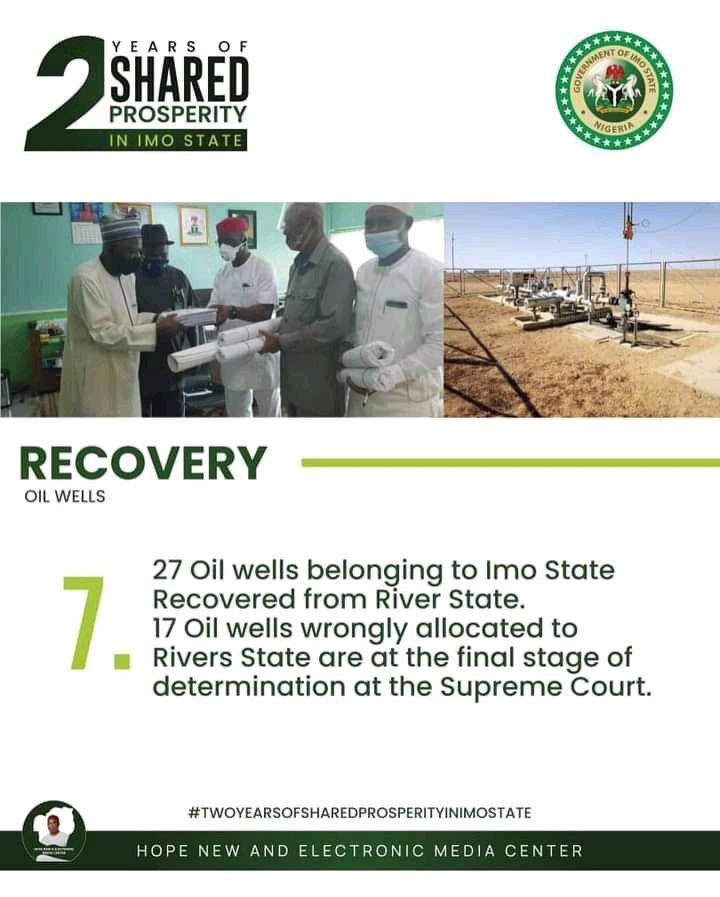 This is really a positive change in imo state, we hope things continue to be better and the masses have a say.
We wish the governor a fruitful and prosperous year in office.