#Sexual&GenderBasedViolence: Lasg Organizes Symposium On Factors And Triggers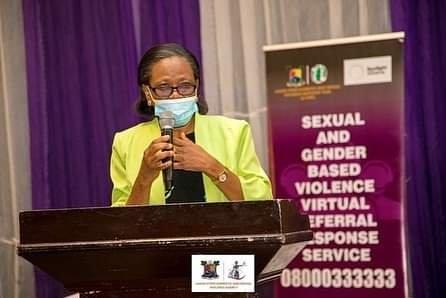 #Sexual&GenderBasedViolence: Lasg Organizes Symposium On Factors And Triggers
The Lagos State Domestic and Sexual Violence Agency on Tuesday, organized a symposium as part of its efforts in combatting sexual and Gender Based Violence in the State.
The Symposium with the theme "Inter Generational Conversations; Factors & Triggers of Sexual and Gender Based Violence … Charting A way Forward" had in attendance, faith based organisations, community leaders, ,CDA, CDC, NGO's, students of the University of Lagos and members of the National Youth Service Corps .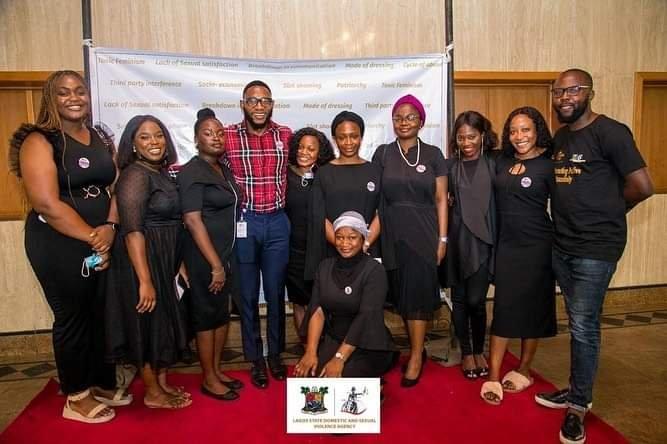 The Solicitor General & Permanent Secretary of the Ministry of Justice,Ms. Titilayo Shitta Bey represented by the Director ,Citizen's Mediation Centre Mrs. Abiola Oseni , in her goodwill message underscored the different efforts of the State Government in providing holistic response to incidents of Domestic and Sexual Violence.
Shitta-Bey concluded by reiterating the need to offer real and practicable solutions in addressing the root causes of Sexual and Gender Based Violence which would ultimately lead to prevention.
Speaking during the symposium,the Executive Secretary of the Lagos State Domestic and Sexual Violence Agency, Titilola Vivour Adeniyi in her opening remarks disclosed that the primary objective of the symposium is to provide a platform where both young and old generations are engaged in conversation that involves causes, factors and triggers of SGBV.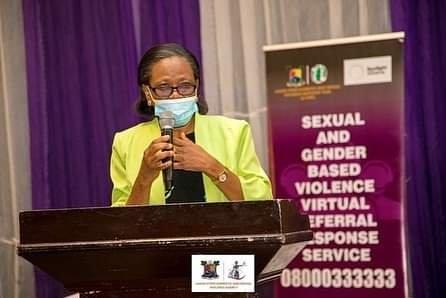 A keynote Speaker at the symposium Professor Olufunlayo Bammeke, Dean Faculty of Sociology ,Department of Sociology, University of Lagos, Akoka, Lagos Nigeria highlighted the different triggers, causes as well as proffered solutions ,some of which includes empowerment for boys and girls , pre marital Counselling and life skills, enlightenment programmes aimed at behavioral change, engagement of the private sector to embrace anti-GBV programmes.